The search for sexy foods is an ancient pursuit, and aphrodisiacs come in so many natural forms. We've rounded up 20 recipes (some seriously indulgent and others on the lighter side) considered sexy for their suggestive shape, texture, or color. Regardless of your diet these days, if you're on the prowl for a delicious love potion, these aphrodisiac-filled romantic recipes will get you in the mood.
Artichokes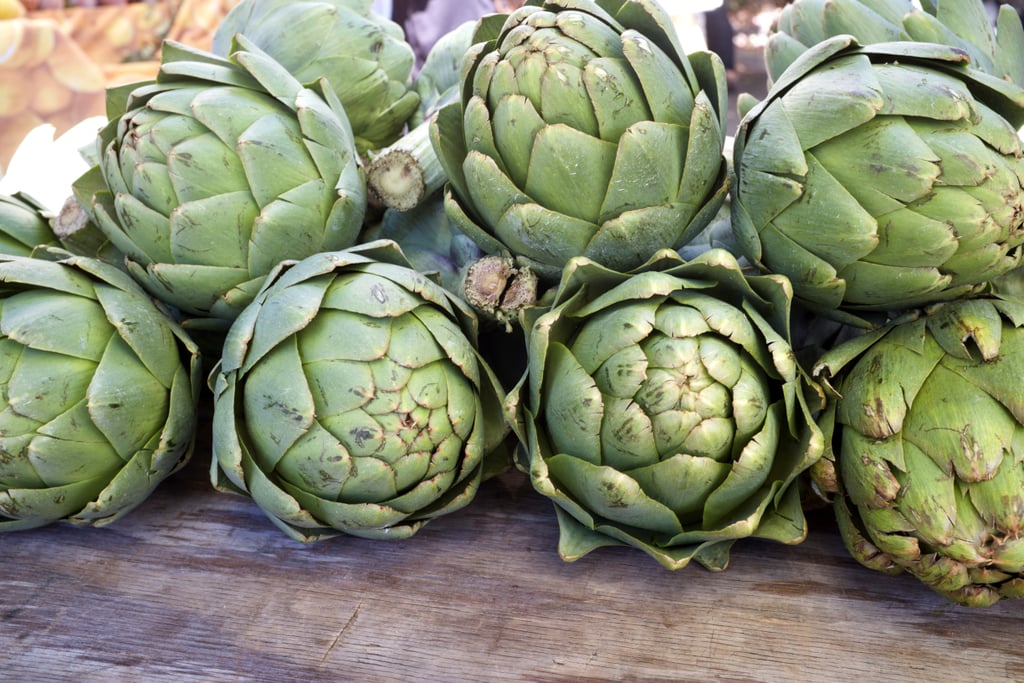 In the Middle Ages, women were forbidden to eat artichokes [1], due to its blossoming thistles' aphrodisiac qualities. Lucky for us, Catherine de Medici broke the artichoke's gender barrier; she ate them regularly and fed them to the king.
The sensual experience of eating an artichoke — stripping the leaves and scraping their flesh with your teeth — was probably not lost on Marilyn Monroe. Before earning the title of "ultimate sex goddess," the starlet was crowned the first California Artichoke Queen in 1949. Good for your liver as well as your libido, artichokes are high in fiber and calcium.
Seriously Indulgent: Steamed Artichokes With Lemon-Pepper Butter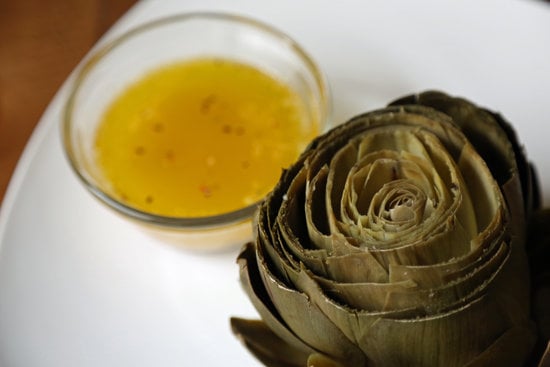 Despite being revered as a special-occasion food, these steamed artichokes [2] with lemon-pepper butter really couldn't be easier. Just remember: artichokes take about 45 minutes to steam, so plan accordingly.
Slightly Restrained: Artichoke Dip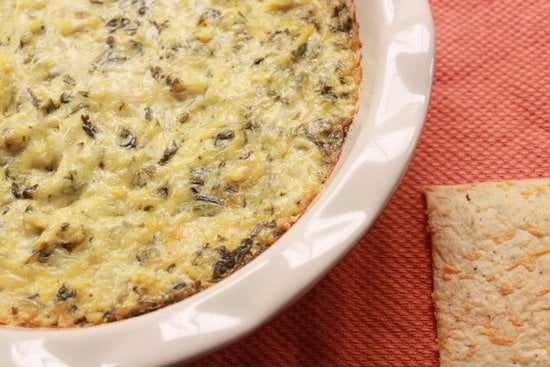 This low-fat artichoke dip [3] is a much lighter iteration of everyone's favorite spread. Just a few swaps dramatically lower the sodium, fat, and calories of the classic.
Asparagus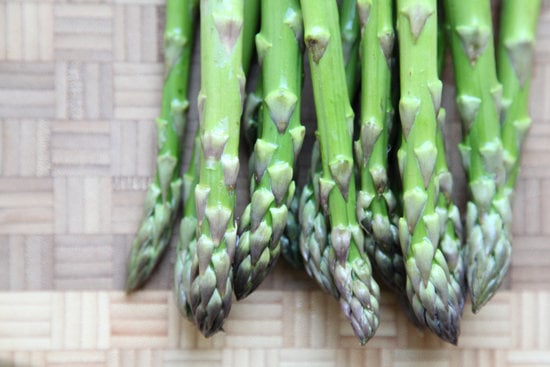 Asparagus has been considered an aphrodisiac for hundreds of years. Aside from its suggestive form, this veggie is incredibly nutritious. High in folate (a nutrient that can help deter erectile dysfunction [4]), French bridegrooms often ate several helpings of asparagus to fortify their manhood for their upcoming honeymoon.
Seriously Indulgent: Asparagus Ribbon Pizza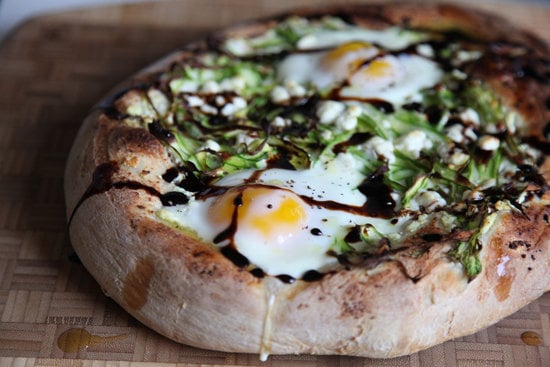 Asparagus, ricotta, and egg pizza [5] is one decadent pie that's best enjoyed straight from the oven. You and your valentine will love splitting this tasty dish.
Slightly Restrained: Sesame-Ginger Soba Noodle Salad With Ribboned Asparagus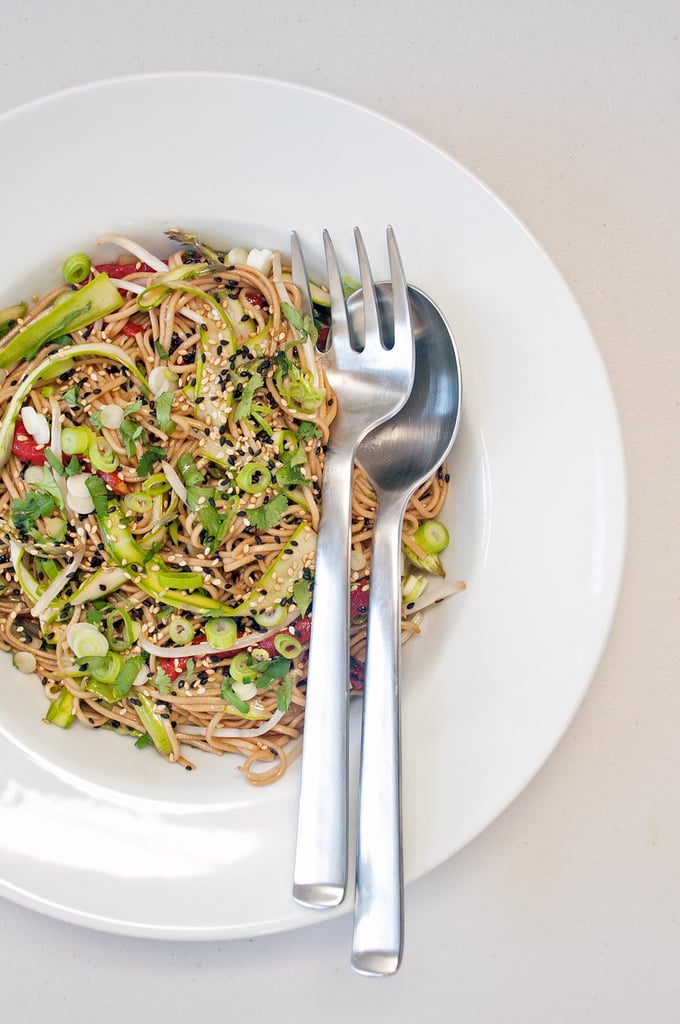 Did you know that asparagus can aid in detoxing the body? Give your digestive system a little support with this good-for-you salad recipe. This noodle salad [6] contains all sorts of healthy ingredients, like mung bean sprouts and bell pepper, but asparagus is the star of the show.
Avocados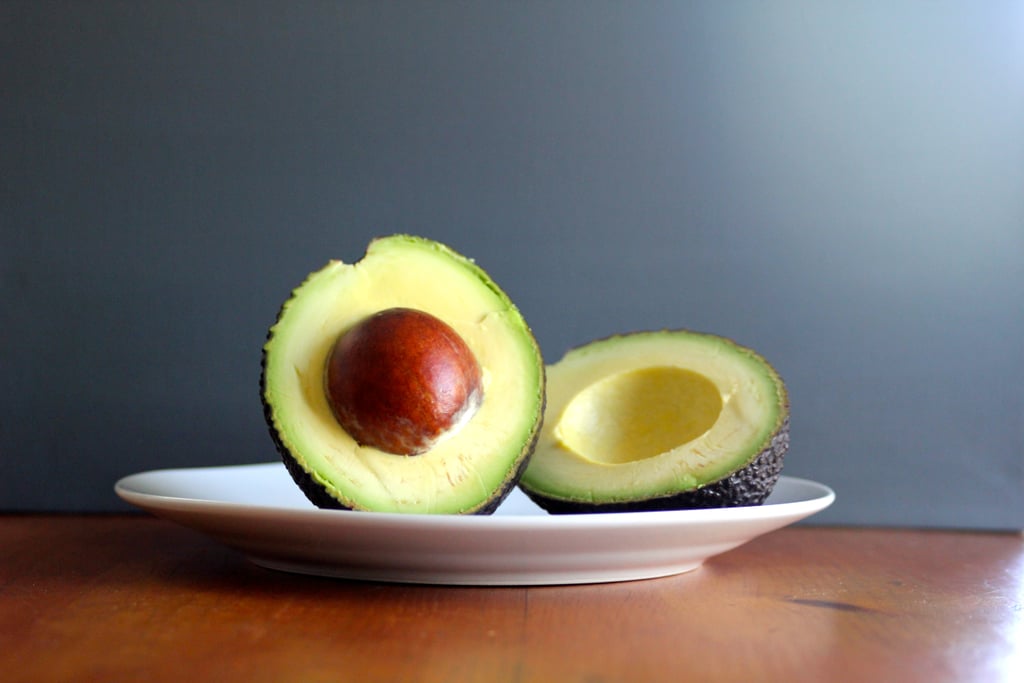 Sharing a creamy avocado with your loved one may be just the thing to start any Valentine's Day meal. Considered an aphrodisiac by the Mayans and Aztecs, it was thought to enhance sexual desirability. This fruit is also considered a remedy for erectile dysfunction [7] — holy guacamole.
You'll be glad to know avocados are beneficial for body parts above the belt as well; it's high in omega-3 fatty acids, known to promote a healthy heart.
Seriously Indulgent: Bacon Guacamole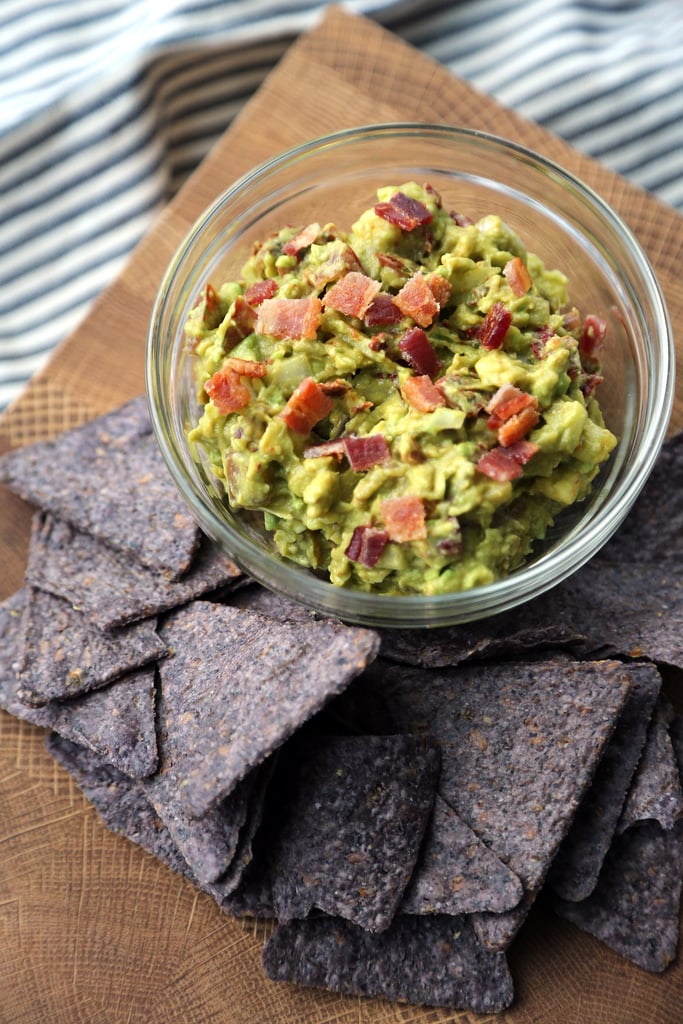 Guac-lovers will fall hard for this bacon-and-tomato guacamole [8] recipe from chef Rick Bayless. Chipotle peppers and crunchy bacon bits fresh from the oven give this dip a smokiness that's impossible to resist.
Slightly Restrained: Cucumber Avocado Caprese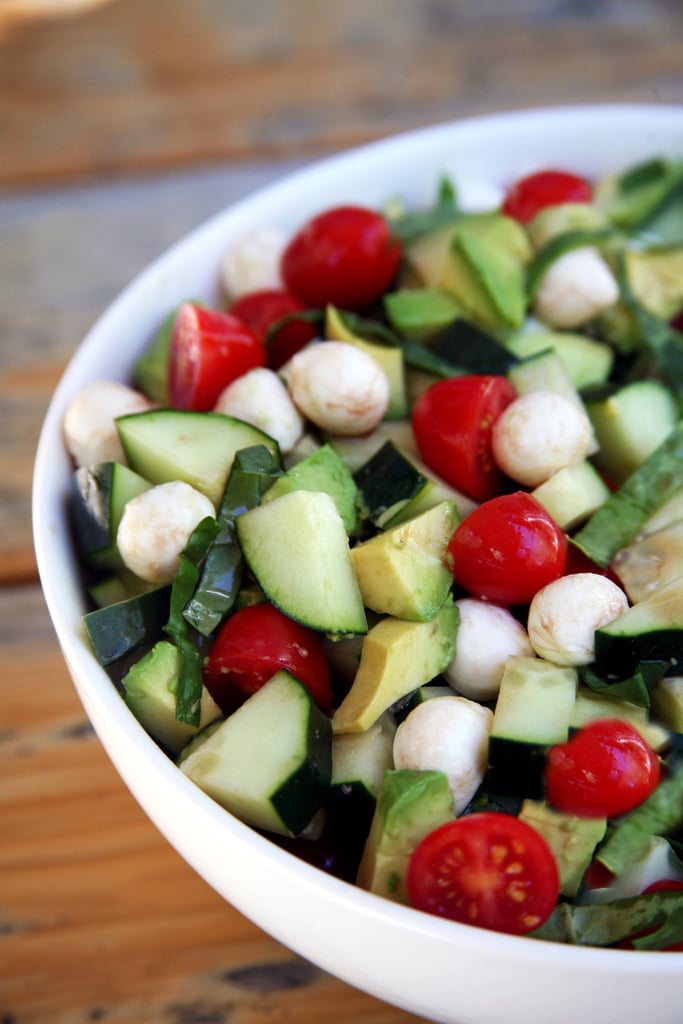 Take a riff on the classic caprese with this hydrating and refreshing cucumber caprese salad [9] that might turn into your new go-to recipe. Higher in protein, fiber, and anti-inflammatory omega-3s, this delicious salad aligns with all your healthy goals.
Bananas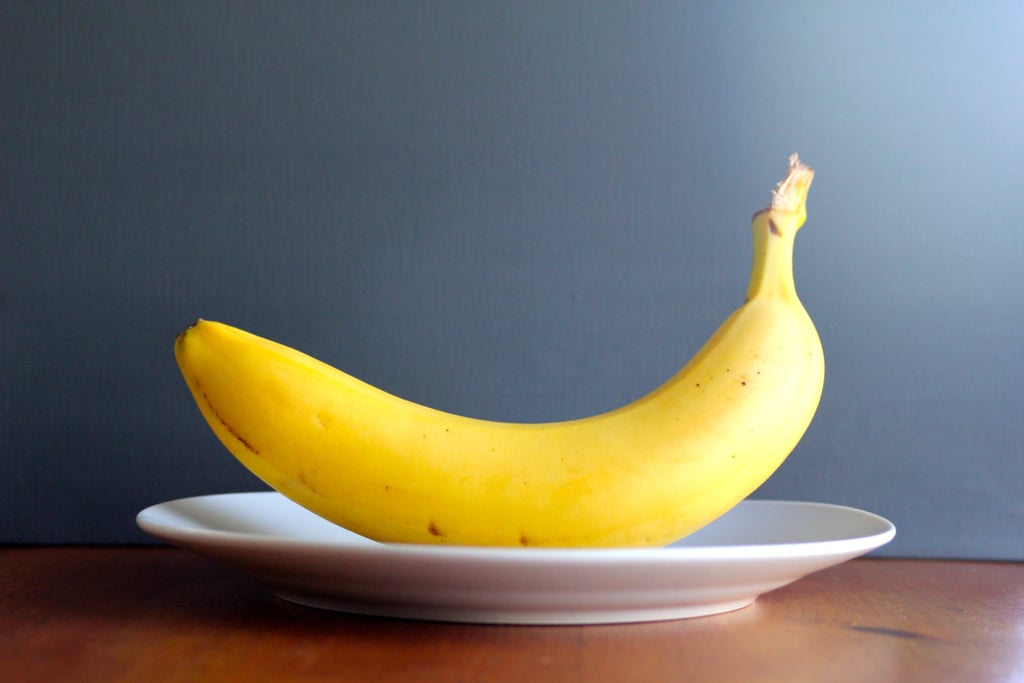 Due to its shape, the banana seems an obvious choice for a list of healthy, sexy foods. But bananas are also high in bromelain [10], which some studies have shown enhances male performance. Bananas are also high in potassium and B vitamins — necessities for sex-hormone production [11].
Seriously Indulgent: Magnolia Bakery's Banana Pudding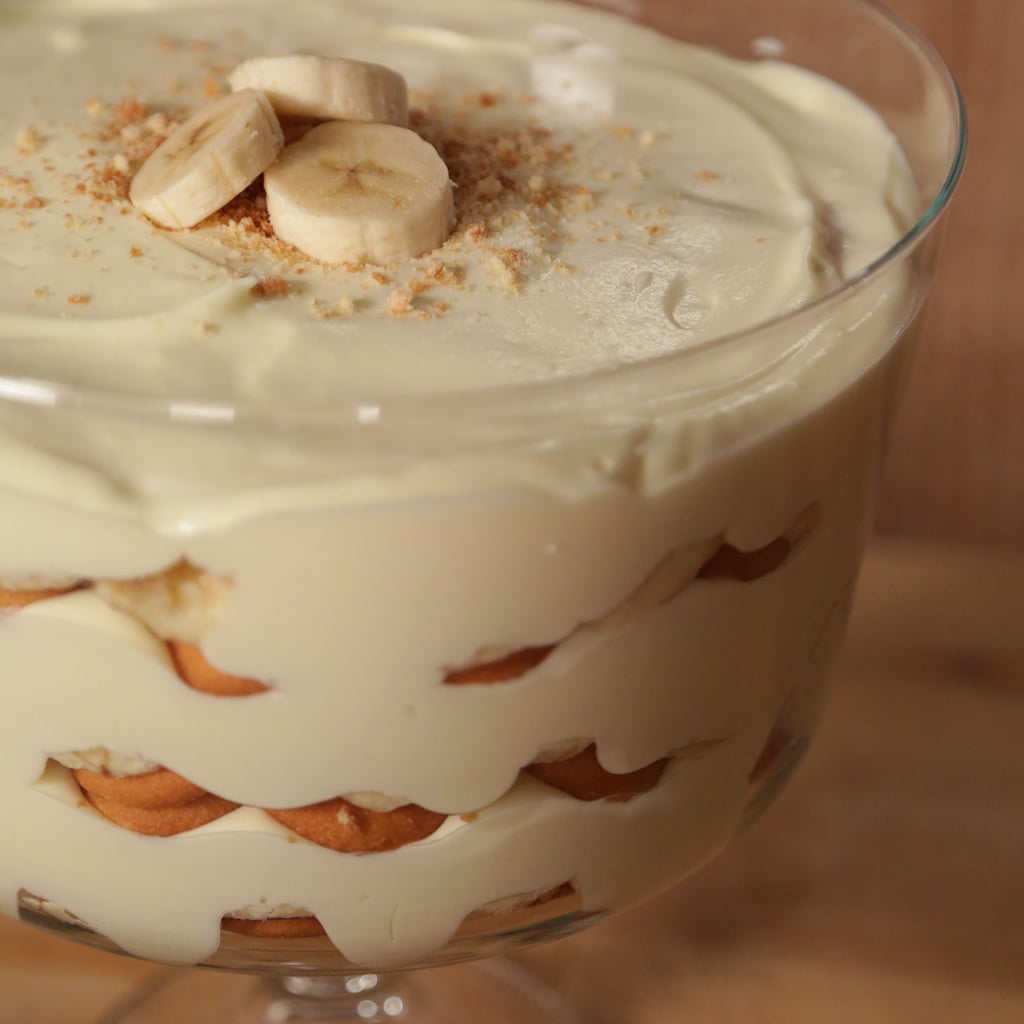 While Magnolia Bakery is known for its Sex and the City-approved cupcakes [12], it's the bakery's creamy banana pudding [13] that's really its showstopper. If you haven't tried it, trust us — this is going to easily become your new favorite dessert.
Slightly Restrained: Banana Nibblers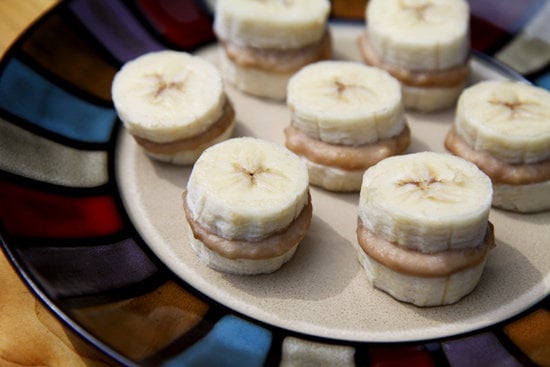 Bite-size frozen banana and peanut butter nibblers [14] are a treat that only taste like you're giving into temptation. Seven of these sweet bites fall under 170 calories.
Basil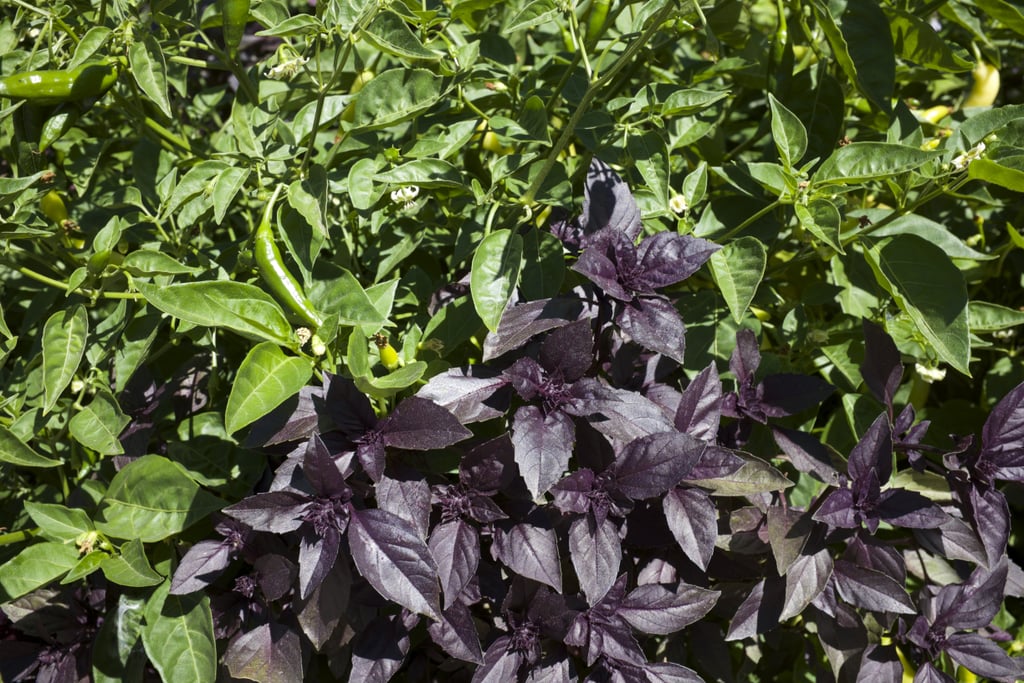 The heady scent of basil has been said to drive men wild [15]. If you can believe it, women once dusted their ta-tas with dried or powdered versions of this spicy herb! While basil may help increase circulation and promote heart health [16], it has long been associated with stimulating sex drives and promoting fertility — and that's one fruitful combination we can get behind.
Seriously Indulgent: Pasta With Pesto and Roasted Tomatoes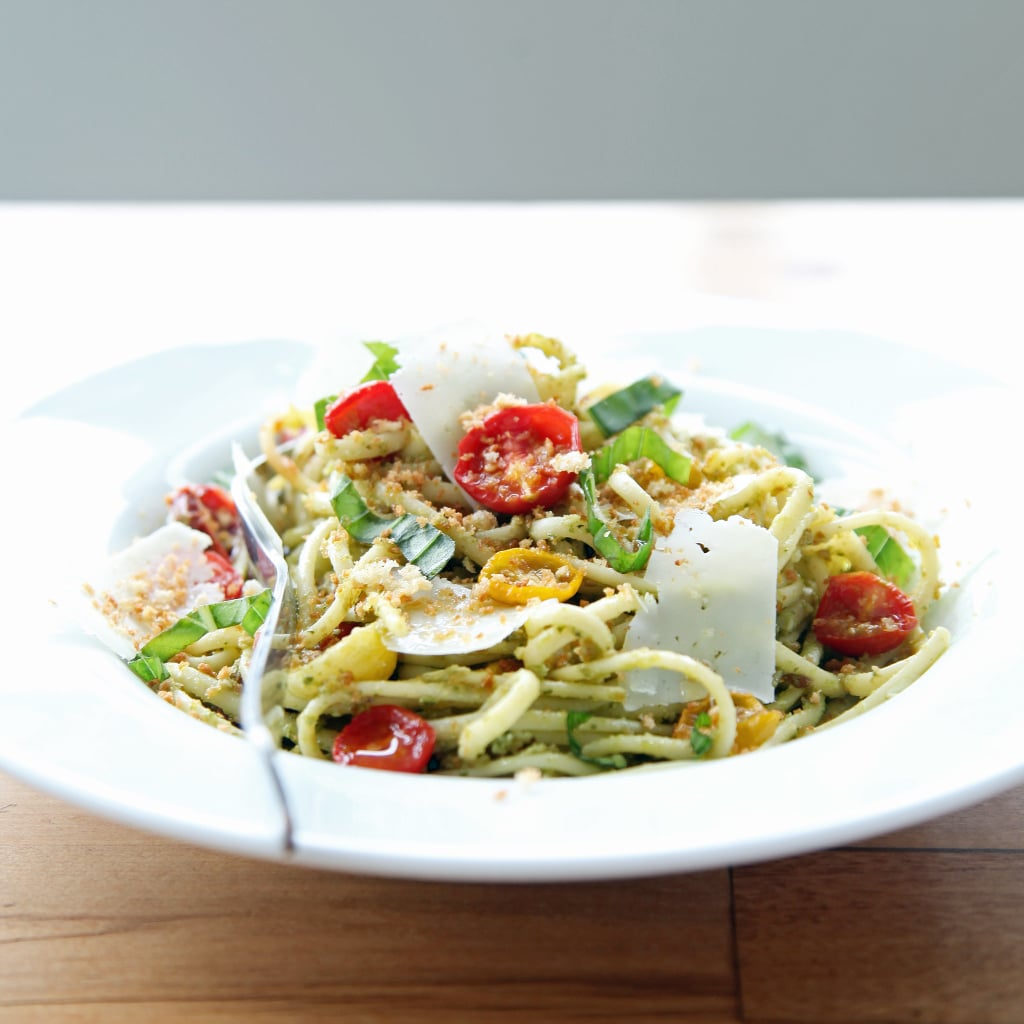 This easy and elegant pasta recipe [17] combines hot linguine, homemade basil pesto, roasted cherry tomatoes, and garlicky toasted breadcrumbs. We dare you to resist this dish.
Slightly Restrained: Cauliflower Crust Pizza
Craving Italian but gone gluten-free? This cauliflower crust pizza [18] is a low-carb variation of everyone's favorite pizza: margherita.
Carrots
Most likely due to their phallic shape, the Greek and Romans believed carrots to be a sexual stimulant [19]. Early Middle Eastern royalty considered this tuber, loaded with beta-carotene, antioxidants, and minerals, to aid in seduction when cooked.
Seriously Indulgent: Carrot-Juice-Braised Carrot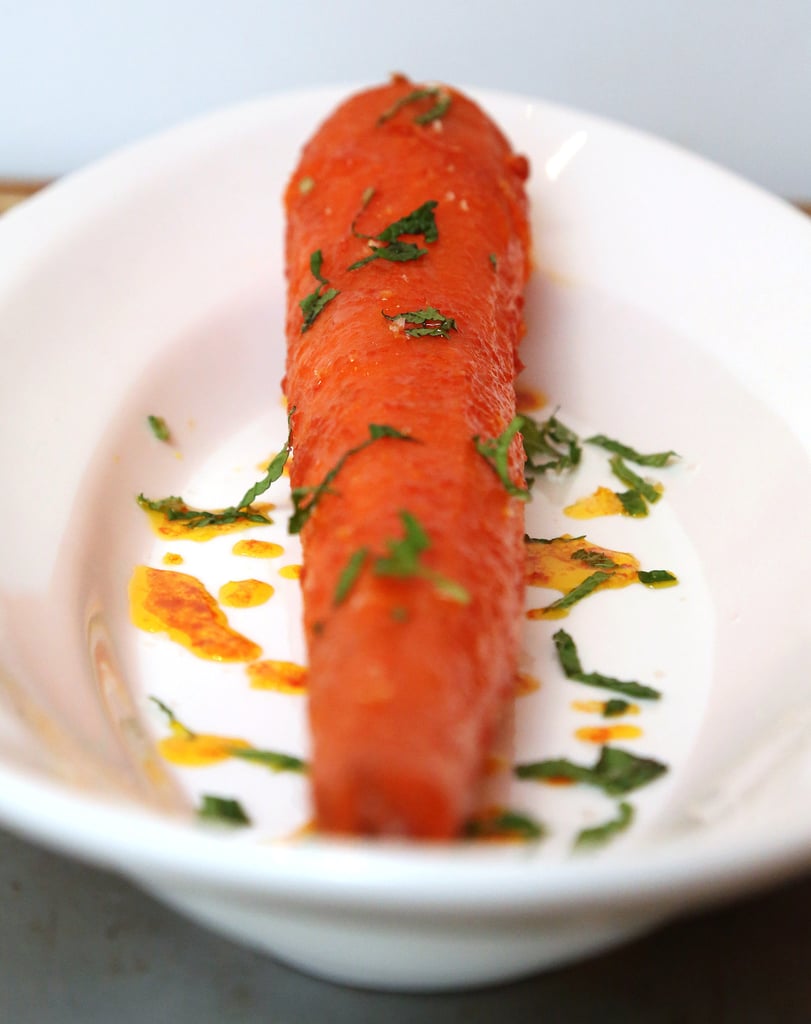 Dripping in butter and cooked in its own juice, this suggestive carrot side dish [20] would pair perfectly with a juicy steak [21].
Slightly Restrained: Carrot Fettucine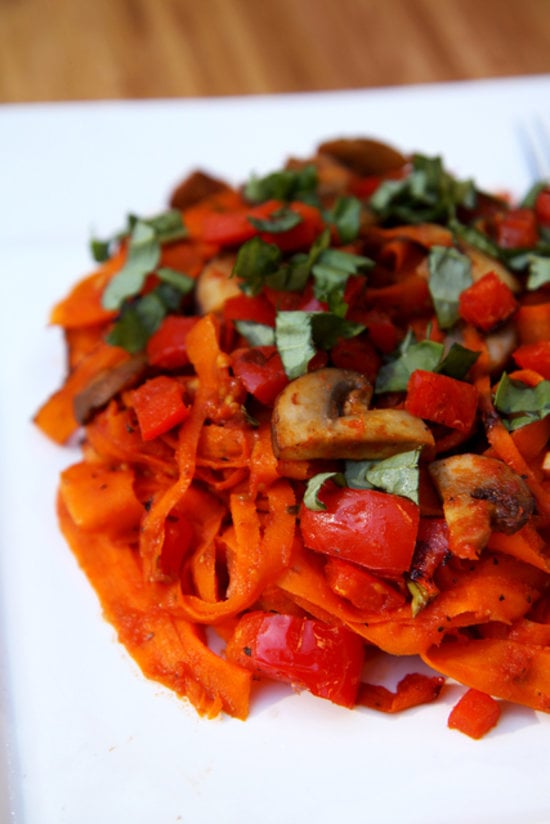 If you're cutting back on carbs this Winter, let this carrot fettucine [22] come to the rescue. Packed with nutrition and 100-percent Paleo-friendly, it's an amazing alternative to a traditional pasta supper.
Chocolate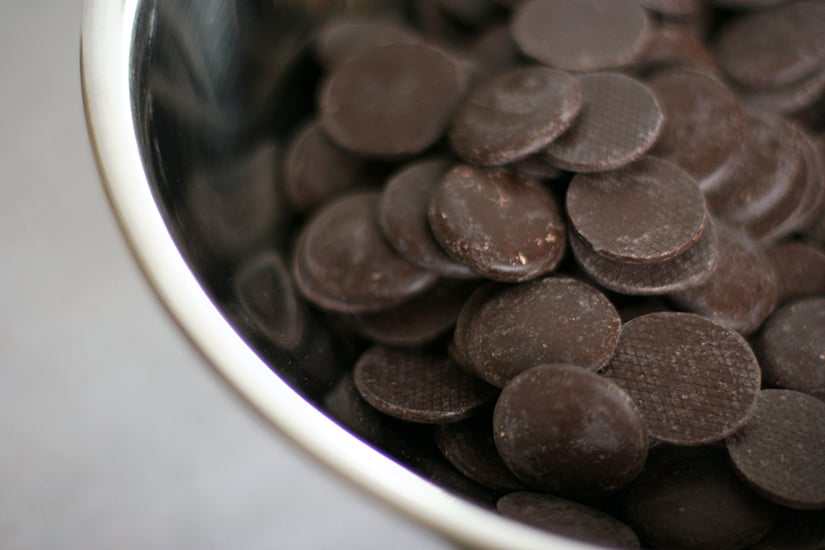 We all know the power of chocolate, so it's no surprise that it's considered an aphrodisiac. Containing both sedative and stimulative qualities [23], chocolate relaxes and lowers inhibitions while increasing the desire for physical contact.
Seriously Indulgent: Chocolate Cake With Chocolate Buttercream
Chocolate, butter, and more chocolate make this chocolate cake with chocolate buttercream [24] a winning dessert. It's moist, fudgy, and balanced in flavor.
Slightly Restrained: Vegan Chocolate Mousse Cups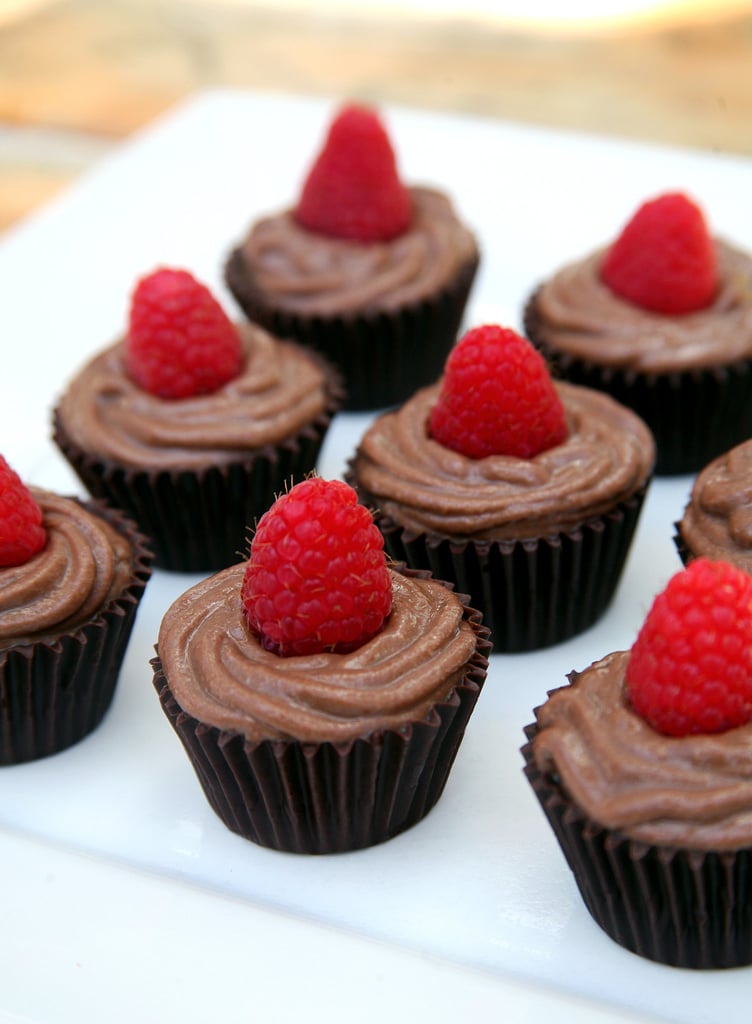 Serve up vegan mousse bites [25] in an edible chocolate cup! We can't remember 100 calories ever tasting so rich.
Figs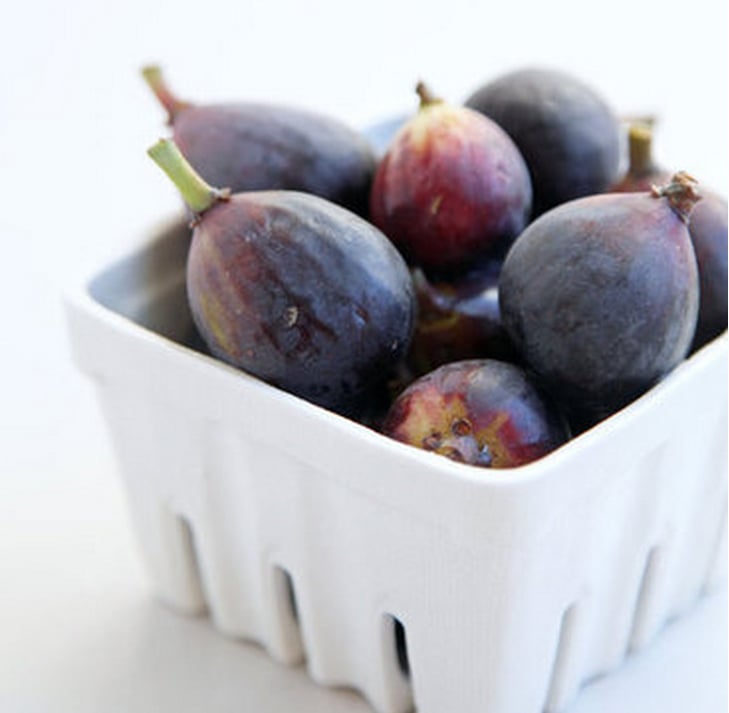 Due to their high seed content, their shape, and their texture, figs have long been associated with fertility. The fig harvest was celebrated by the ancient Greeks with a wild sexy ritual [26]. Remember! The ancient Greeks created democracy, so maybe they were on to something here . . .
Seriously Indulgent: Fig Tart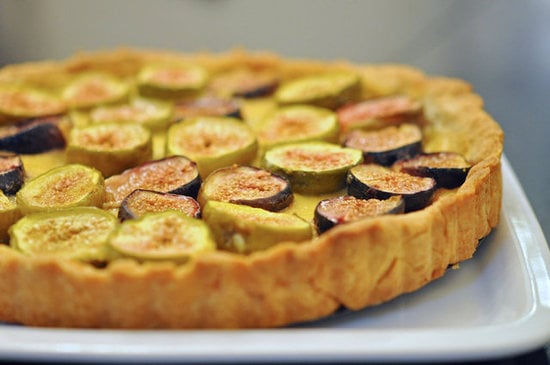 If you're lucky enough to track down figs right now, consider baking them up into this fruity tart [27] with a flaky crust, orange-scented custard, and fresh figs on top.
Slightly Restrained: Roasted Figs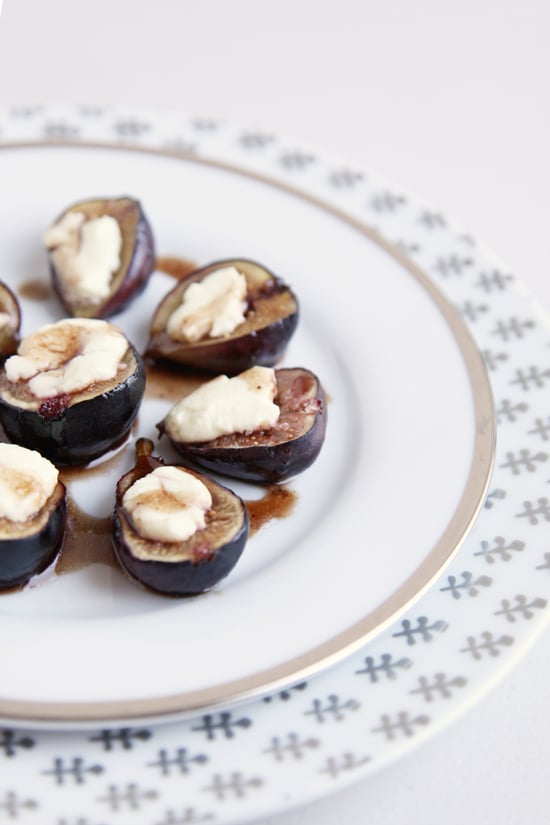 In about 20 minutes, this elegant roasted fig appetizer [28] is ready to enjoy. Bake up a dish of these goat-cheese-topped beauties for your beau.
Oysters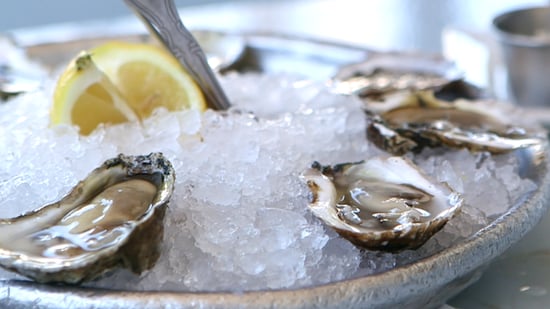 Yes, oysters are slippery and sensual, but they are considered an aphrodisiac because they can change their sex [29] from male to female and back. Oysters understand both the feminine and masculine experience of love.
Seriously Indulgent: New Orleans Baked Oysters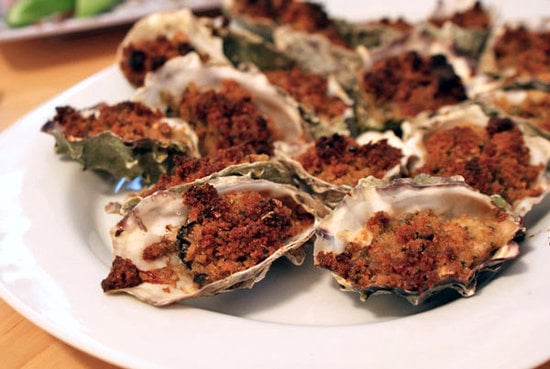 You might not be able to take a quick jaunt down to New Orleans, but you can bring a romantic taste of this city's cuisine to your table with rich baked oysters [30].
Slightly Restrained: Oysters on the Half Shell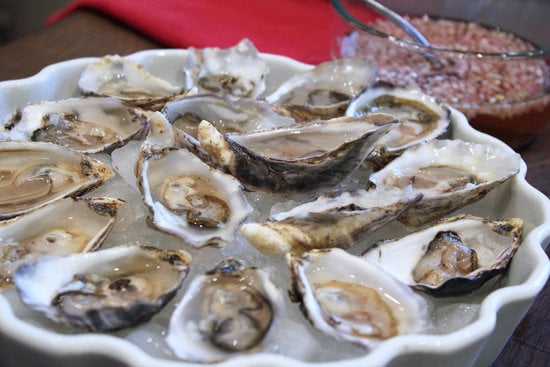 There's nothing more luxurious than oysters on the half shell, and you don't need a ton of butter and breadcrumbs to make them delicious! Serve yours ice-cold with this light and tangy Champagne vinegar mignonette [31].
Strawberries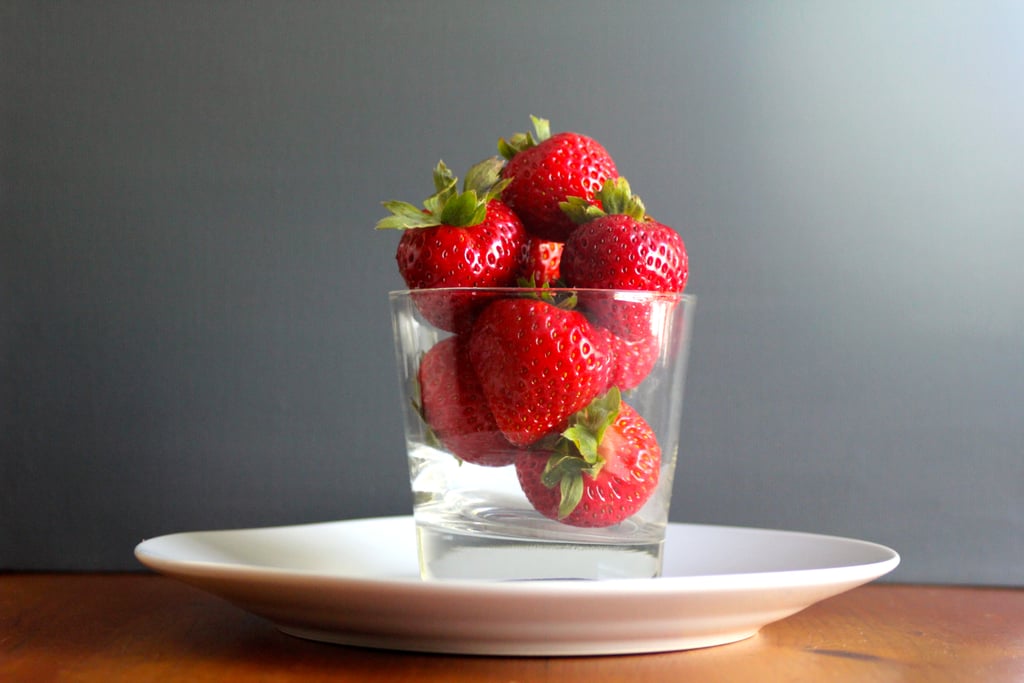 Heart-shaped strawberries are the symbol of Venus [32], the Roman goddess of love. Traditionally, newlyweds are served strawberries with Champagne before embarking on their honeymoons.
Seriously Indulgent: Chocolate-Covered Strawberries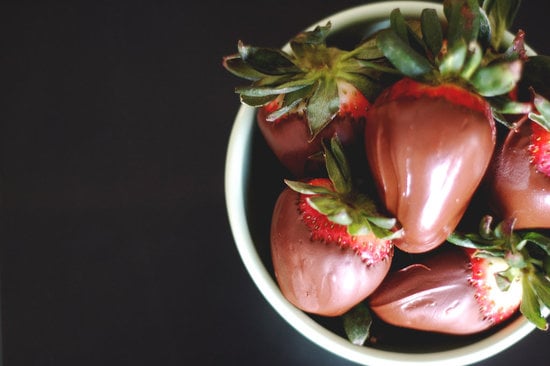 Combine the power of two aphrodisiacs with chocolate-dipped strawberries [33]. They feel decadent and special, but you'll be shocked by how easy they are to re-create at home.
Slightly Restrained: Strawberry Creams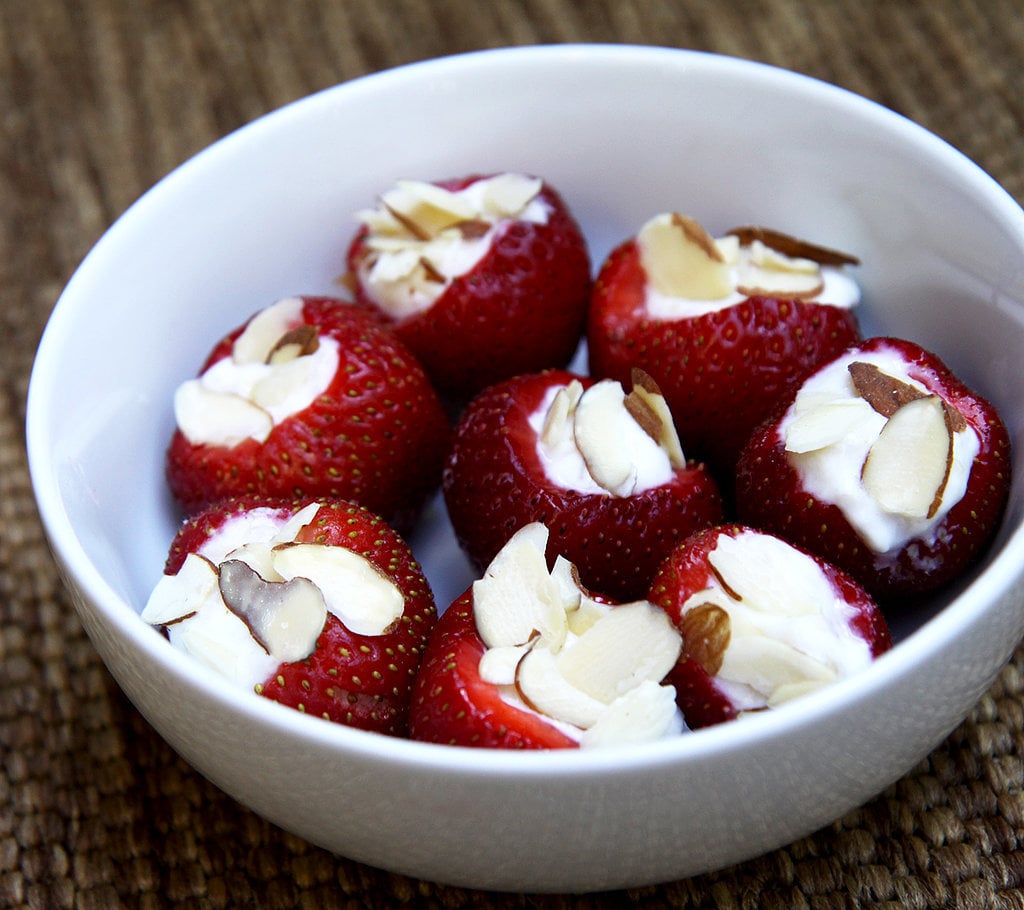 You won't believe that a dessert this low in calories could possibly taste like strawberry cheesecake. Tasty strawberry banana creams [34] satisfy even the most ravenous sweet tooth with minimal effort and just a handful of ingredients.