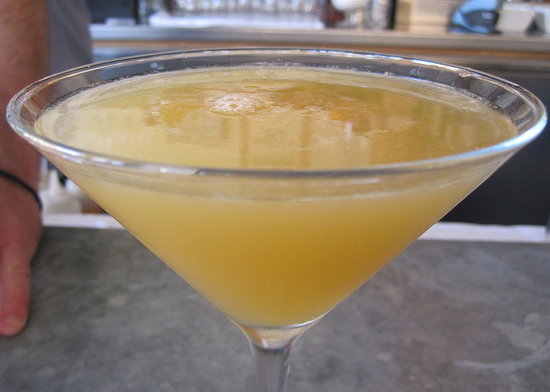 If you've never sipped mezcal before, I recommend you get your hands on a bottle of Ilegal. Made from the agave of Oaxaca, mezcal is like tequila's smoky cousin; Ilegal's offering, while smoky, is extremely sippable. It's enjoyable on the rocks and great in a cocktail. To experiment with mezcal, start with this drink: a delightful blend of potent mezcal and refreshing apple cider. Lime juice and Cointreau make the libation balanced in both acidity and sweetness. The combination of apples and ginger gives the drink a seasonal feel that's enhanced by the warming quality of the mezcal. Interested in the recipe? Keep reading.
Cocktail Ilegal
From Michael Kelly of Cookshop
Ingredients
1 1/2 oz Ilegal mezcal joven
1/2 oz Cointreau
2 oz apple cider
1/2 oz fresh lime juice
3 small dashes of fresh ginger juice
apple spear, optional for garnish
Directions
In a cocktail shaker, combine all of the ingredients.
Fill with ice and give a generous shake. Double strain into a martini glass and garnish with a spear of apple.
Makes 1 drink.
Information
Category

Drinks, Cocktails

Cuisine

North American