Argentine Steak Recipe With Chimichurri
Grilled Argentine Steaks With Chimichurri Sauce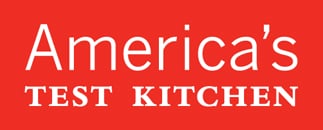 We've got a partnership with the recipe, equipment, and product testing gurus at America's Test Kitchen. They'll be sharing some of their time-tested recipes and technical expertise with us weekly. Today, they're looking to South America for inspiration on smoky, crisp-crusted meat.
In Argentina, large 2-pound steaks are grilled low and slow over hardwood logs, not charcoal (and never over gas), which imbues them with a smokiness that is subtler and more complex that the typical "barbecue" flavor one comes to expect of grilled meat here in the States. With the piquant parsley, garlic, and olive oil sauce known as chimichurri served alongside, it's a world favorite. We wanted to duplicate the Argentinean method with American supermarket steaks and a kettle grill.
For our choice of steak, we selected well-marbled New York strip steak for its big beefy flavor and meaty chew. To mimic a wood fire, we added unsoaked wood chunks to the perimeter of our grill fire. Setting the lid down on the grill for the first few minutes of cooking helped to quickly trap smoke flavor. To get a deep brown char on the meat without overcooking it, we used two strategies. First, we rubbed the meat with a mixture of salt and cornstarch. Salt seasons the meat and draws out moisture, as does cornstarch. Then we moved the steaks into the freezer for 30 minutes. The inside of a freezer is so dry that it often robs unprotected food of its moisture. In this instance, this was a good thing. Par-frozen steaks browned within moments of hitting the grill. Even better, these partially frozen steaks could stand about five more minutes of fire, adding up to more char and more flavor. To finish, garlicky chimichurri sauce cut through the rich, unctuous qualities of our great grilled steak.
Here's how we produced our own brand of smoky charred churrasco—even without the aid of a wood-burning Argentine grill.
Use the Right Rub
Rubbing the steaks with cornstarch and salt seasons the meat and expedites crust formation by drying the meat's exterior; cornstarch also enhances browning.
Get two more simple tips — plus a standout Argentine steak and chimichurri recipe — when you keep reading.
Freeze Briefly
The freezer's cold, dry air drives off exterior moisture and chills the steaks' interiors, so they can stay on the grill longer, soaking up more smoke flavor.
Add Wood Chunks to the Fire
Four large chunks of unsoaked wood added to a single-level fire infuse the meat with wood-grilled flavor.
More stories from America's Test Kitchen:
Say Hello to the Best Metal Spatula
The Smart Way to Store Frozen Tortillas
Secrets to Honey-Wheat Dinner Rolls
Breaking Down the Beefy Braciole
Notes
The chimichurri sauce can be made up to 3 days in advance. Our preferred steak for this recipe is strip steak, also known as New York strip. A less expensive alternative is a boneless shell sirloin steak (or top sirloin steak). We prefer oak, but other types of wood chunks can be used. Flipping 3 times during cooking allows for even cooking and limits flare-ups. To substitute table salt for kosher salt, halve the amounts listed in the recipe.
Ingredients
Chimichurri Sauce:
1/4 cup hot water
2 teaspoons dried oregano
2 teaspoons kosher salt
1 1/3 cups loosely packed flat-leaf parsley leaves
2/3 cup loosely packed cilantro leaves
6 medium garlic cloves, minced or pressed through garlic press (about 2 tablespoons)
1/2 teaspoon red pepper flakes
1/4 cup red wine vinegar
1/ 2cup extra-virgin olive oil
Steak:
1 tablespoon cornstarch
2 tablespoons kosher salt
4 boneless strip steaks, 1 1/2 inches thick (about 1 pound each)
4 (2-inch) unsoaked wood chunks
Ground black pepper
Directions
For the sauce: Combine hot water, oregano, and salt in small bowl; let stand 5 minutes to soften oregano. Pulse parsley, cilantro, garlic, and red pepper flakes in food processor until coarsely chopped, about ten 1-second pulses. Add water mixture and vinegar and pulse briefly to combine. Transfer mixture to medium bowl and slowly whisk in oil until incorporated and mixture is emulsified. Cover with plastic wrap and let stand at room temperature at least 1 hour (if preparing sauce in advance, refrigerate and bring to room temperature before using).
For the steak: Combine cornstarch and salt in small bowl. Pat steaks dry with paper towels and place on wire rack set in rimmed baking sheet. Rub entire surface of steaks with cornstarch mixture and place steaks, uncovered, in freezer until very firm, about 30 minutes.
Light large chimney starter filled with charcoal (6 quarts, about 100 briquettes) and allow to burn until coals are fully ignited and partially covered with thin layer of ash, about 20 minutes. Arrange coals in single layer over entire surface of grill and, using tongs, place wood chunks directly on top of coals, spacing them evenly around perimeter of grill. Position cooking grate over coals, cover grill, and heat grate until hot, about 5 minutes. Scrape cooking grate clean with grill brush. Grill is ready when coals are hot (you can hold your hand 5 inches above grate for 2 seconds).
Season steaks with pepper. Place steaks on grill, cover, and cook until steaks begin to char, 2 to 3 minutes. Uncover grill, flip steaks, and cook on second side until beginning to char, 2 to 3 minutes. Flip again and cook first side until well charred, 2 to 3 minutes. Flip 1 last time and continue to cook until second side is well charred and instant-read thermometer inserted into center of steak registers 115 degrees for rare, about 2 minutes, or 120 degrees for medium-rare, about 4 minutes. Transfer to large plate and let rest, loosely tented with foil, for 10 minutes. Slice and serve, passing chimichurri sauce separately.
Information
Category

Main Dishes, Beef

Cuisine

South American

Yield

Serves 6 to 8.