Asian Sauces 101
What Are Your Asian Sauce Smarts?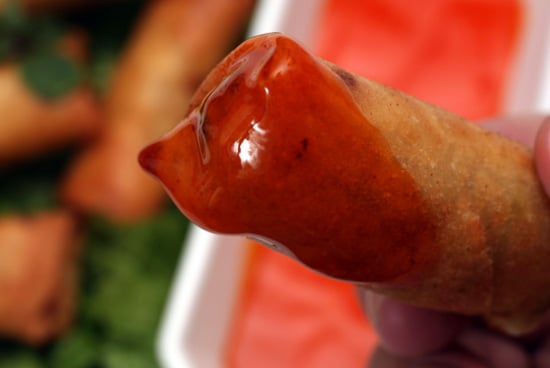 With all the attention pork belly, cupcakes, and tacos get these days, one would think there'd be a spotlight given to sauce — an essential part of cooking anywhere around the world. Today marks the beginning of National Sauce Month, and during this time, we fully intend to give sauces of all kinds, from soubise to Sriracha, their full due. French and Italian sauces get a lot of press time, but there's just as much to cover when it comes to East Asian sauces. What do you know about them? I'm going to lay on the questions thick, describing the sauce and its application, and I want you to guess what it is. Let's get pouring!
What Are Your Asian Sauce Smarts?
Japanese sauce made with mirin, soy sauce, and sugar; used on fish in Eastern and meat in Western cuisines.