Baby Carrots Marketing Campaign
Baby Carrots: Love 'Em or Hate 'Em?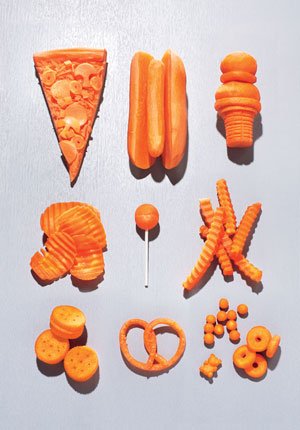 The baby carrot marketing blitz we showed you last year is accomplishing what it set out to do — giving bite-sized veggies a junk food makeover. A recent Fast Company article digs into this new campaign, which has taken cues from companies like Doritos and Coca-Cola to rebrand baby carrots as a cool, snackable alternative to both traditional carrots and unhealthy salty and sweet options. Using clever commercials, social media, chips-like packaging, and out-of-the-box strategies like baby carrot vending machines at schools, these lil guys are making a comeback.
But what do you think about baby carrots? Some find them overrated, but I think they are super convenient for a healthy, midafternoon snack, especially since they don't require the standard fresh fruit and vegetable prep.
And I have to say it's a lot better to be absentmindedly munching on baby carrots at my desk than, say, gummy bears. What do you think?