Bacon-Wrapped Shrimp and Nectarines
Grill It! Bacon-Wrapped Shrimp and Nectarines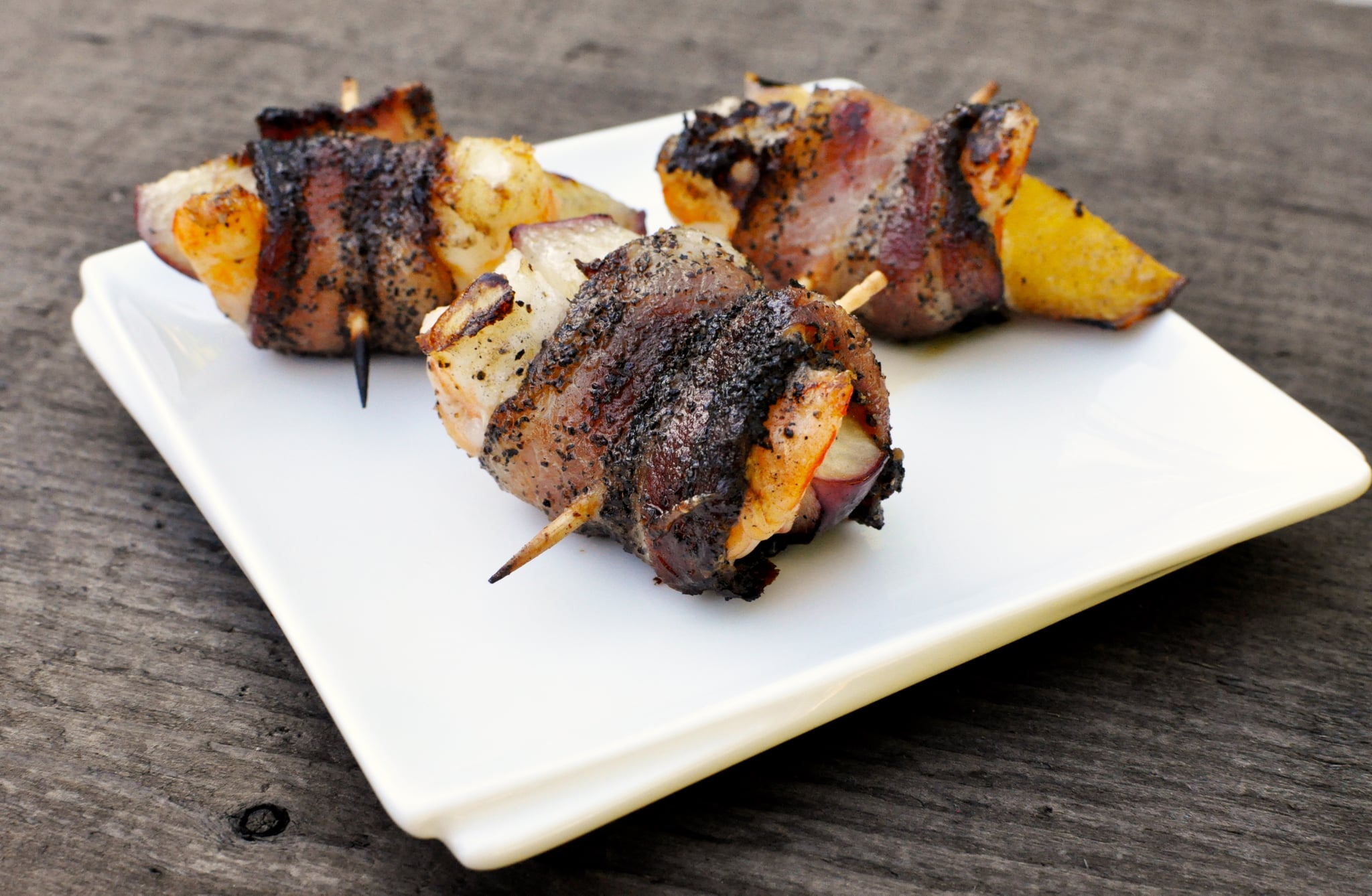 It's Summertime, and the grilling is easy, thanks to dishes like this bacon-wrapped shrimp and nectarine appetizer, which are perfect for a hot night party.
When I conceived of this recipe, I used nectarines, but the beauty of the recipe is how flexible it is. For a more tropical twist, opt for mango or pineapple, or if you want a little heat, try adding a slice of jalapeño. Either way, you'll find that the sweetness of the fruit is a nice contrast to the salty bacon and juicy shrimp.
So what are you waiting for? Get the grill hot, and listen to these babies sizzle! Keep reading for this incredibly simple recipe.
Bacon-Wrapped Shrimp and Nectarines
From Lauren Hendrickson, POPSUGAR Food
Notes
If you prefer crispy bacon, precook the bacon: Place a large pan over medium heat, and cook the bacon until it is just starting to crisp. Set aside until it is cool enough to handle, then wrap it around the stone fruit.
Ingredients
2-3 nectarines, pitted, halved, and sliced into 1-inch wedges
5-6 slices of bacon, at room temperature for chewy results (for crispy bacon, see note)
1 pound large shrimp, cleaned, deveined, and tails removed
Directions
Preheat a gas or charcoal grill to medium heat. Wrap one shrimp with one slice of nectarine with raw or partially-cooked bacon; trim to size if necessary and spear with a toothpick to hold in place. Repeat with the remaining shrimp, nectarine, and bacon slices.
Place the bacon-wrapped shrimp and nectarine slices on the grill, flipping once, until the shrimp are pink and the bacon is fully cooked, about 5-7 minutes per side.
Information
Category

Appetizers, Finger Foods

Cuisine

North American

Yield

Makes 15-18.