Baked Ham Recipe With Crumb Coating
Crumb-Coated Baked Ham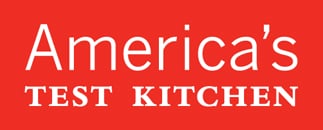 We've got a new partnership with the recipe, equipment, and product testing gurus at America's Test Kitchen. They'll be sharing some of their time-tested recipes and technical expertise with us weekly. Today, America's Test Kitchen demonstrates how super-crunchy Japanese panko dresses up a spectacular Spring centerpiece: baked ham.
When we want to dress up a ham, we usually turn to a sweet glaze. But for this recipe, we decided to try something a bit different: a crumb coating, which is a popular way to prepare ham in Sweden.
But we quickly discovered that this seemingly simple recipe wasn't as easy as just pressing some bread crumbs into the exterior of the ham. Our first tries resulted in dry meat, soggy crumbs, and a coating that didn't stay put once we started slicing. We had to figure out how to keep the ham moist, the crumbs dry, and the two components adhered to each other.
We started with the meat. We covered a sliced, room-temperature ham in an oven bag and baked it at a gentle 325 degrees. The room-temperature ham heats up faster, with less time to dry out; the low temperature cooks the ham gently while the bag traps steam, guaranteeing a humid environment that keeps the ham moist and reduces cooking time.
To prevent the bread crumbs from sogging out while in the oven, we applied them at the end of cooking. As the crumbs cook, they absorb moisture from the ham, so pressing them onto the ham at the tail end of cooking gave them enough time to brown, but not enough time to get soggy. Super-crunchy Japanese-style bread crumbs stayed crispier than homemade or other dried crumbs. And to keep the crumbs attached to the meat, we put together a flavorful glaze with the sticking power of Krazy Glue.
See the recipe when you keep reading.
More stories from America's Test Kitchen:
We Prove It: Rested Batter Bakes Up Into Better Cookies
Shaping Up Breakfast Casserole
Notes
Why This Recipe Works: To get crispy crumbs and moist ham, we start by using an oven bag. We bake the spiral-cut ham under—not in—the bag so we can easily pull it off and apply the coating once the meat is warmed through. Cooking down the spicy-sweet glaze on the stovetop makes it super-concentrated—all the better to cling to the crumb coating. We found that panko bread crumbs stayed the crunchiest, and we season them simply, with salt, pepper, and fresh parsley.
This recipe requires a turkey-size oven bag. The longer the sauce sits the milder it becomes.
Ingredients
Sauce
3 tablespoons cold water
2 tablespoons dry mustard
1/2 teaspoon salt
1/2 cup Dijon mustard
2 tablespoons honey
Ham:
1 (8- to 9-pound) bone-in spiral-sliced ham
1 cup packed brown sugar
1/2 cup spicy brown mustard
1/2 cup balsamic vinegar
2 tablespoons dry mustard
2 teaspoons ground ginger
1/4 teaspoon ground cloves
1 1/2 cups panko bread crumbs
1/2 cup minced fresh parsley
3 tablespoons vegetable oil
1/4 teaspoon salt
1/4 teaspoon pepper
Directions
For the sauce: Whisk water, dry mustard, and salt together in bowl until smooth; let sit for 15 minutes. Whisk in Dijon mustard and honey. Cover and let sit at room temperature for at least 2 hours. Use immediately or transfer sauce to glass jar with tight-fitting lid and refrigerate for up to 2 months.
For the ham: Line rimmed baking sheet with aluminum foil; set wire rack inside sheet. Place 12-inch square of foil in center of rack. Set ham on foil, flat side down, and cover with oven bag, tucking bag under ham to secure it. Let ham sit at room temperature for 1 1/2 hours.
Adjust oven rack to lowest position and heat oven to 325 degrees. Bake ham until it registers 100 degrees, about 2 hours. (Lift bag to take temperature; do not puncture.)
Meanwhile, combine sugar, brown mustard, vinegar, dry mustard, ginger, and cloves in medium saucepan and bring to boil over medium-high heat. Reduce heat to medium-low and simmer until reduced to 3/4 cup, 15 to 20 minutes. Let cool while ham cooks.
Combine panko, parsley, oil, salt, and pepper in bowl. Remove ham from oven, remove and discard oven bag, and let ham cool for 5 minutes. Increase oven temperature to 400 degrees.
Brush ham all over with brown sugar-mustard glaze. Press panko mixture against sides of ham to coat evenly. Bake until crumbs are deep golden brown, 20 to 30 minutes. Transfer ham, flat side down, to carving board and let rest for 30 minutes. Carve and serve.
Serves 12-14.
Information
Category

Main Dishes, Pork

Cuisine

North American