Baked Quinoa Casserole With Kale and Chickpeas
Baked Quinoa With Roasted Kale and Chickpeas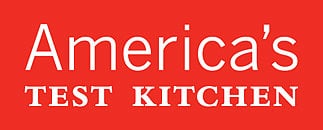 We've got a partnership with the recipe-, equipment-, and product-testing gurus at America's Test Kitchen. They'll be sharing some of their time-tested recipes and technical expertise with us weekly. This week, they're sharing a recipe for a flavor-packed quinoa casserole that only requires six ingredients.
Quinoa makes a stellar side dish, but we wanted this grain to be at the center of a robust, flavorful vegetarian casserole with layers of flavor and a cheesy topping.
At first, we baked a simple mixture of quinoa, chickpeas, lemon zest, and scallions. Tasters liked the flavors, but wanted more texture and volume. Kale proved to be the perfect solution, and by roasting it briefly before baking it with the quinoa, we boosted its earthy flavor and eliminated some excess moisture. (For faster prep, try this quick way to remove kale's fibrous center rib.) Trading the scallions for fresh tomatoes and adding a splash of fresh lemon juice ensured our dish was bright-tasting and colorful.
Keep reading for the fast and easy recipe.
Topped with a generous sprinkling of tangy marinated feta cheese, this hearty baked quinoa was ready to take center stage.
Why We Love Quinoa
Quinoa originated in the Andes Mountains of South America, and while it is generally treated as a grain, it is actually the seed of the goosefoot plant. Sometimes referred to as a "super-grain" for its well-touted nutritional values (it is a complete protein and has an impressive amino acid profile), we love quinoa for its addictive crunch, nutty taste, and ease of preparation. Unless your quinoa is labeled as "prewashed," it should always be rinsed to remove its protective layer, called saponin, which is unpleasantly bitter.
Test Kitchen Tip: Rinsing Quinoa
Place quinoa in fine-mesh strainer and rinse under cool water until water runs clear, occasionally stirring quinoa around lightly with your hand. Let drain briefly.
Ingredients
6 ounces kale
1 1/2 cups (6 ounces) crumbled marinated feta, plus 3 tablespoons marinade
1 cup quinoa
1 (14-ounce) can chickpeas
1 lemon
2 plum tomatoes
Directions
Adjust oven rack to middle position and heat oven to 450 degrees. Stem and chop kale. Toss kale with 1 tablespoon feta marinade, spread in even layer on aluminum foil-lined baking sheet, and roast until crisp and lightly browned at edges, 6 to 8 minutes. Rinse quinoa and chickpeas; combine with roasted kale, remaining 2 tablespoons marinade, 1/2 teaspoon salt, and 1/4 teaspoon pepper in 8-inch square baking dish.
Grate lemon for 1 teaspoon zest, then squeeze for 2 teaspoons juice. Microwave zest and 1 1/2 cups water in covered bowl until just boiling, about 2 minutes. Pour hot water over quinoa mixture and cover dish tightly with double layer of foil. Bake until quinoa is tender and no liquid remains, 20 to 25 minutes.
Core and finely chop tomatoes. Remove dish from oven and fluff quinoa with fork. Gently fold in tomatoes and lemon juice and sprinkle with feta. Continue to bake casserole, uncovered, until feta is heated through, 6 to 8 minutes. Serve.
Information
Category

Grains , Main Dishes

Cuisine

North American

Yield

Serves 4