Balsamic Bloody Mary
The Balsamic Bloody Mary: A Stellar Update on an Old Favorite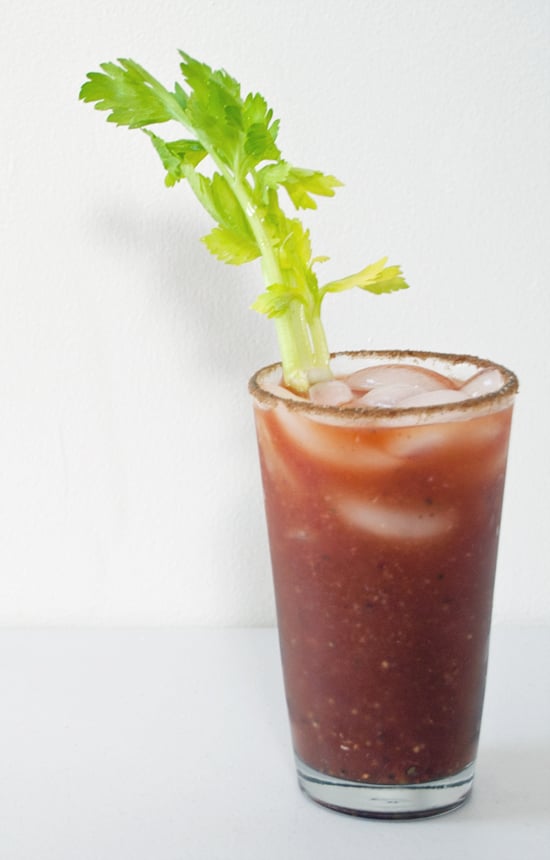 As soon as I had my first sip of today's cocktail — a tangy balsamic-vinegar-enhanced bloody Mary — I knew that I had found my be-all-and-end-all bloody Mary recipe. Spicy (tone down the horseradish a notch if your heat tolerance isn't particularly high), slightly sweet, salty, and perfectly balanced, this weekend morning staple — with a twist — is so perfect that I've already planned a brunch date to share it with my girlfriends.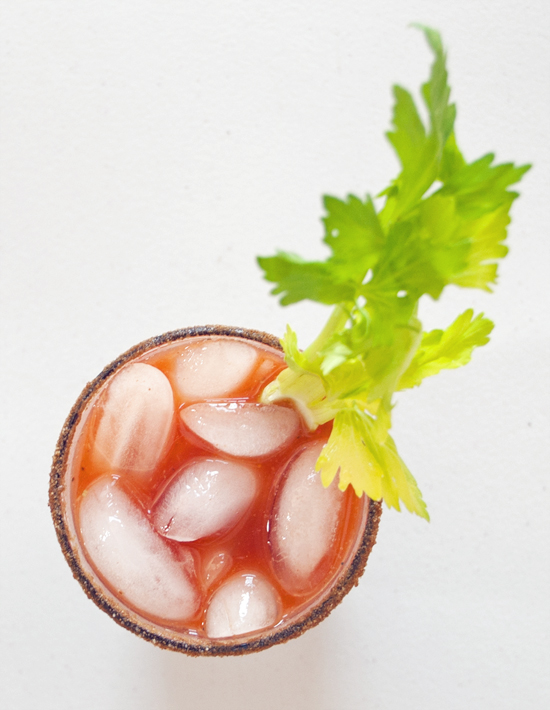 A quick note on garnishes: unless you have a strong aversion to celery salt, don't leave the salted rim off. If you're not on speaking terms with the stuff, sub out kosher salt; either way the saline punch is crucial. Likewise, a celery stalk is a classic aromatic addition, but bloody Marys are by nature customizable, so try one of these garnishes if you're looking to change things up.
Keep reading for the superlative recipe.
Notes
This recipe can be easily multiplied to serve a crowd.
Ingredients
6 ounces tomato juice
2 ounces vodka
1/4 teaspoon celery seed
1/2 teaspoon freshly cracked black pepper
Kosher salt
Juice of half a lemon, plus 1 lemon wedge
2 heaping teaspoons horseradish
1/4 teaspoon worcestershire sauce
Tabasco sauce, to taste
Celery salt, for rim
1 teaspoon balsamic vinegar
1 celery stalk, leaves intact
Directions
Combine the tomato juice, vodka, celery seed, pepper, a generous pinch of salt, lemon juice, horseradish, worcestershire sauce, and Tabasco in a cocktail shaker with ice and shake well.
Rub the lemon wedge around the rim of a pint glass and dip the rim into a saucer filled with celery salt. Fill the glass with ice and strain the bloody Mary into the glass. Float the balsamic vinegar on top and garnish with a celery stalk.
Makes one cocktail.
Information
Category

Drinks, Cocktails

Cuisine

North American