 Growing up, dessert nut breads were family favorites, and at a young age I discovered that these loaves make great gifts for many occasions. With the first recipe below, you don't have to worry about spending hours in the kitchen to make a delicious, pretty treat for yourself or someone else. Or, if you're feeling more adventurous (and patient), you can opt for a recipe that starts from scratch. To see both,
.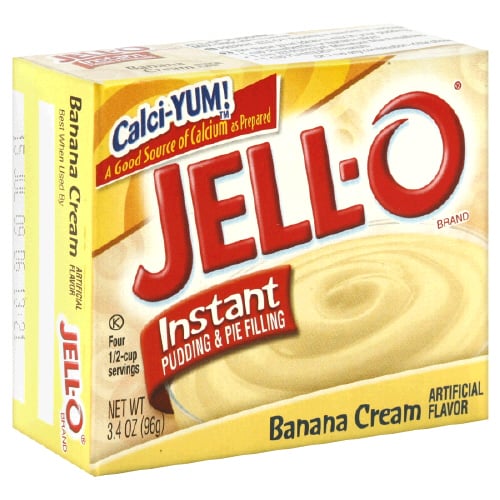 Ingredients
1 box yellow cake mix
1/2 cup water
1/2 cup vegetable oil
2 ripe bananas, mashed
4 eggs
1 cup chopped pecans
Directions
Mix all the ingredients well.
Pour into 2 large or 4 small greased loaf pans.
Bake at 350° F for 40 to 45 minutes.
Makes 2 large or 4 small loaves.
CALORIES 307(1% from fat); FAT 17g (sat 2g); CHOLESTEROL 54mg; CALCIUM 57mg; CARBOHYDRATE 36g; SODIUM 326mg; PROTEIN 4mg; FIBER 1g; IRON 1mg
Information
Category

Breads, Dessert Bread

Cuisine

North American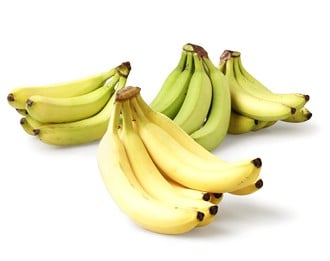 Expert Banana Nut Bread
From Gourmet
Ingredients
2/3 cup whole milk
1 tablespoon fresh lemon juice
2 1/2 cups sifted cake flour (not self-rising; sift before measuring)
1 teaspoon baking powder
3/4 teaspoon salt
1/2 teaspoon baking soda
1 stick (1/2 cup) unsalted butter, softened
2/3 cup sugar
2 large eggs
2 very ripe medium bananas
3 oz walnuts, chopped (1 cup)
Directions
Put oven rack in middle position and preheat oven to 350°F. Grease a 9- by 5-inch loaf pan and line bottom of pan with wax paper or parchment, then grease paper.
Mix together milk and lemon juice and let stand until milk curdles, about 1 minute.
Whisk together flour, baking powder, salt, and baking soda in a bowl.
Beat together butter and sugar in a large bowl with an electric mixer at high speed until pale and fluffy, about 2 minutes. Add eggs, 1 at a time, beating until combined, then beat in bananas until combined. (Mixture will look curdled.)
Add flour mixture to banana mixture alternately with milk, mixing at low speed just until batter is smooth. Stir in walnuts.
Pour into loaf pan and bake until a wooden pick or skewer inserted in center of bread comes out clean, about 1 hour.
Cool bread in pan on a rack 20 minutes, then invert bread onto rack.
Remove paper and turn bread right side up on rack to cool completely.
Makes 1 (9-inch) loaf.
Information
Category

Breads, Dessert Bread

Cuisine

North American