Baseball Stadiums to Offer Enhanced Menu
Coming Soon to a Ballpark Near You: Sophisticated Food
On Major League Baseball's Opening Day, there'll still be plenty of ballpark favorites like hot dogs and pretzels, but this year, the stadium pickings won't be quite so slim. A number of food service companies are following in the Yankees' footsteps and serving up nontraditional fare. Delaware North, which caters to the likes of the White Sox and Padres, has teamed up with Food Network to develop new menus and signature dishes for suite menus at all of the company's stadiums.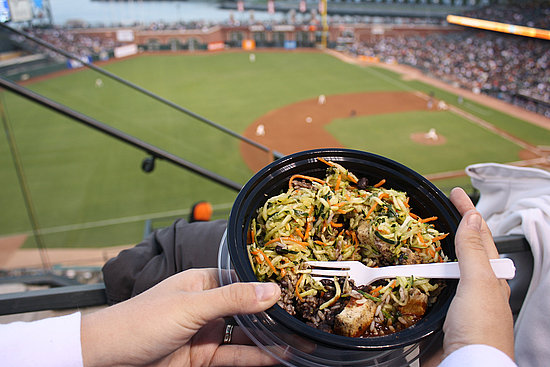 Aramark, which services the Red Sox, Rockies, and Mets, is expanding its gluten-free and vegetarian fare. And Centerplate, which works with the Giants and the Rays, will be rolling out vegan soups, veggie dogs, a charcuterie and cheese offering, and a fresh seafood stand. I always appreciate a little variety, although I still don't believe canapés will ever really compete with chili dogs at the ball game. Not to mention if a beer costs $9 at the stadium, I can't imagine how much a charcuterie platter would set me back.
How do you feel about the enhanced offerings?
Source: Flickr User Dan Bock