Basic Meatloaf Recipe
The Basics: Meatloaf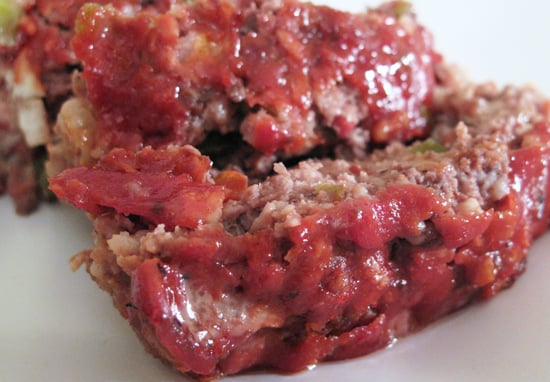 I've never understood why meatloaf is such a polarizing dish. The picky eaters of the world seem to have collectively clung to a terrifying school-lunch memory of meatloaf as lumpy, gray mystery matter. But this homespun American meal has worked hard to regain street cred, thanks in part to the high-end comfort-food trend that's taken off in recent years.
The beauty of meatloaf lies in its ease, affordability, and versatility. The basic formula calls for three inexpensive components: ground beef or other meat, binders such as eggs and oatmeal, and seasonings. Use this rudimentary recipe to expand your meatloaf combinations — and dinner horizons — when you read more.
Ingredients
1 pound ground beef
1 1/4 teaspoons salt
1/4 teaspoon ground black pepper
1/2 cup chopped onion
1/2 cup chopped bell pepper
1 egg, lightly beaten
8 ounces canned diced tomatoes with juice
1/2 cup quick-cooking oats
Topping:
1/3 cup ketchup
2 tablespoons brown sugar
1 tablespoon prepared mustard
Directions
Preheat oven to 375 degrees F.
Mix all meatloaf ingredients well and place in a baking dish. Shape into a loaf.
Mix ingredients for topping and spread on loaf. Bake for 1 hour.
Serves 4.


Meatloaf Variations:
To enhance the flavor, use a blend of beef with pork — and take it to another level by topping the loaf with slices of bacon before baking.
Increase the tenderness of the meatloaf by using veal, which has more gelatin than beef.
Slim down your recipe by adding in shredded carrots, finely chopped spinach, and subbing turkey for beef.
Make it gluten-free by using flax seed instead of rolled oats or breadcrumbs.
Information
Category

Main Dishes, Beef

Cuisine

North American