 Homemade croutons are a staple in my kitchen. Whenever I have leftover bread, I make them. Like crostini, there's something wildly satisfying about cubes of toasted, crunchy bread. They're a versatile ingredient and can be thrown into salads, placed on top of soups, or munched on as a snack. Toss them with chunks of fresh tomato and olive oil for a quick panzanella. Or spear with toothpicks and plunge into cheesy fondue.
Once you know the simple technique for making croutons, you can season them with whatever you like: grated cheese, dried or fresh herbs, spices, garlic, etc. You can also vary the moistening ingredient — sometimes I'll make croutons with melted butter and other times I prefer olive oil. Same goes with the crust: you can remove it or, for a more rustic crouton, leave it on.
One thing, however, that always remains the same, is the cooking method. Although you can easily saute them in a pan on the stove, I prefer to bake my croutons in the oven. It provides a crispy texture and requires less work. To look at my recipe,
.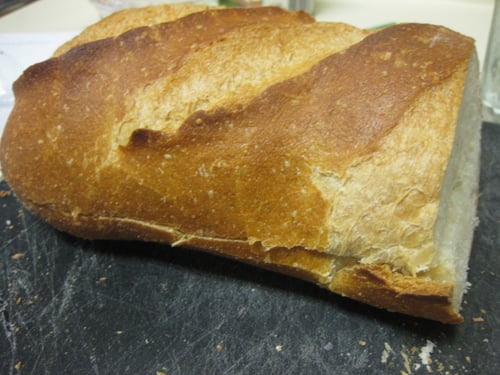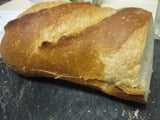 Ingredients
2 tablespoons unsalted butter, melted
1/3 cup extra-virgin olive oil
1 loaf (8 to 10 ounces) rustic Italian bread, cut into 3/4-inch pieces
1 teaspoon salt
1/2 teaspoon freshly ground black pepper
Directions
Preheat oven to 350 degrees.
Combine butter and olive oil in a large bowl. Add bread cubes, and toss until coated. Sprinkle with salt and black pepper; toss until evenly coated.
Spread bread in a single layer on an 11-by-17-inch baking sheet.
Bake until croutons are golden, about 15-20 minutes.
Makes 3-4 cups of croutons.
Information
Category

Breads, Bread