The Basics: Pico de Gallo
Homemade Pico de Gallo Adds Zip to Chips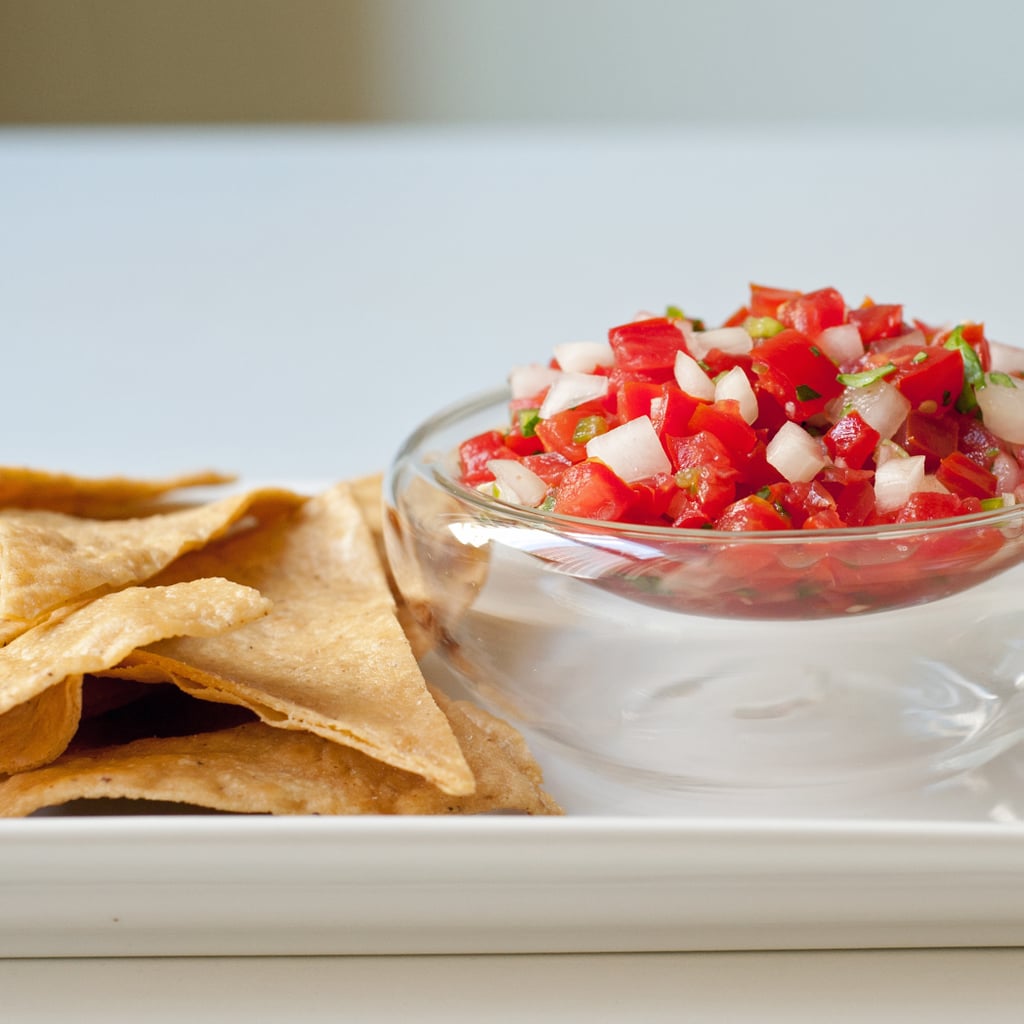 During the Summer, you can almost always find the ingredients for pico de gallo in my fridge and pantry. This delightful Mexican condiment has a fresh tomato base and is flecked with raw onions and minced jalapeno. Just-squeezed lime juice adds a refreshing tartness. If I have cilantro, sometimes I'll stir that in, too.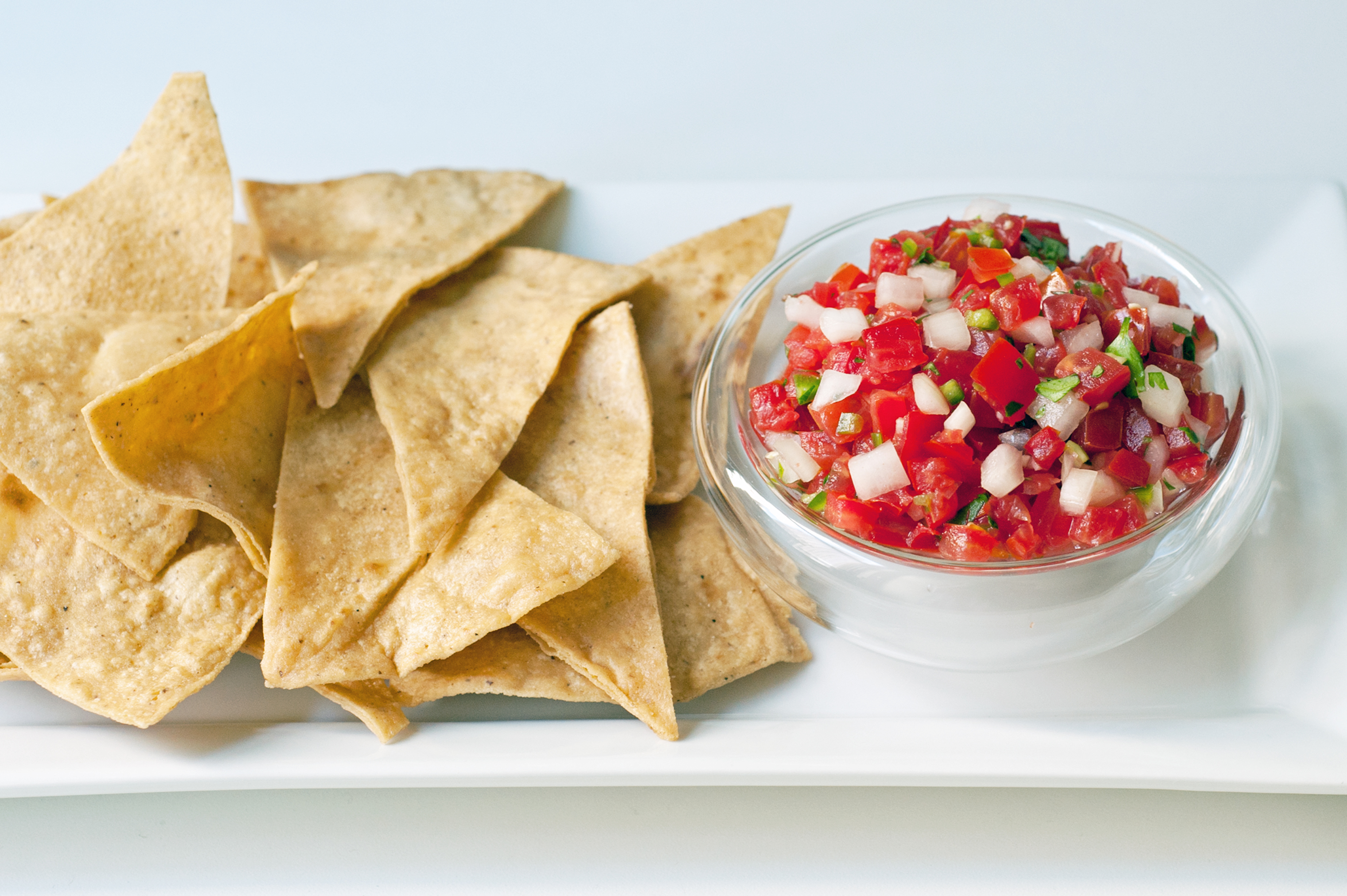 To simply enjoy the pure flavor of pico de gallo, serve as a dip with crunchy tortilla chips. Or use the versatile mix in a number of creative ways. Place on top of grilled fish or steak. Stir into a salad of mixed greens, or fold with cooked couscous. Toss with shredded chicken and you've got a quick filling for tacos or enchiladas frescos. Place in between soft tortillas with cheese and make quesadillas. Puree in the food processor for a smoother salsa.
See? The possibilities are endless. Get this recipe that you'll be making well into Fall.
Photos: Nicole Perry
Notes
For a spicier salsa, leave the peppers' seeds intact.
Ingredients
1 1/2 pounds plum tomatoes, cored, halved, and seeded (about 2 1/2 cups)
3/4 cup finely diced white onions
1/4 cup chopped cilantro leaves
2 tablespoons freshly squeezed lime juice
2 tablespoons minced, seeded jalapeño or serrano chiles (about 2 medium)
1 teaspoon minced garlic
1/2 teaspoon salt, plus more to taste
Directions
Cut the tomatoes into 1/4-inch dice and place in a bowl.
Add the remaining ingredients and stir well to combine. Cover and allow to rest at room temperature for 1 hour for the flavors to meld. Taste and adjust seasonings as needed before serving.
Information
Category

Condiments/Sauces, Salsa

Cuisine

Mexican

Yield

Makes about 3 cups