Baskin-Robbins Retires French Vanilla Ice Cream Flavor
Has French Vanilla Fallen Out of Favor?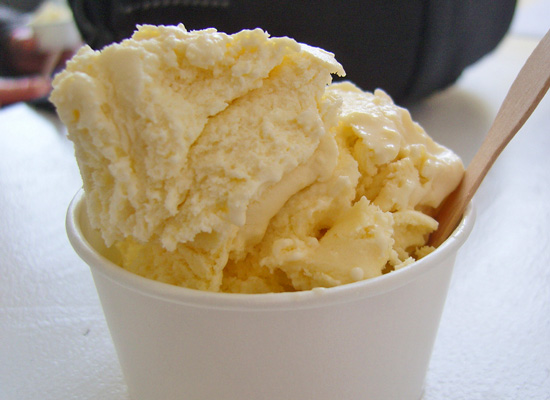 Today, word spread that ice cream chain Baskin-Robbins is retiring five of its flavors, among them Campfire S'mores, Apple Pie a La Mode, Caramel Praline Cheesecake, and Superfudge Truffle. But the most surprising news of all? The company also plans to retire French Vanilla, a longtime hit and one of its original 31 flavors created in 1945.
Not only has French Vanilla been a core flavor for the past 65 years, but vanilla is the most popular ice cream variety in America by a wide margin. Does the discontinuation of French Vanilla suggest fewer consumers have an appetite for the flavor?
In recent frozen dessert encounters, I've spotted vanilla bean ice cream much more frequently than its flaxen yellow French counterpart, which is strained to be free of flavorful vanilla bean seeds and made heavier and creamier with egg custard. What do you think: Will other ice cream companies follow suit? Does French vanilla ice cream seem like a dated flavor to you?
Source: Flickr User cowbite