Bat and Cat Cookies Two Ways — Beginner and Expert While I may not want a bat in my coffee, I do love to celebrate Halloween with festive cookies. Bat and cat cookies are the quintessential Halloween dessert. If you're looking for something fast and simple, or you don't have Halloween cookie cutters on hand, try the first recipe, which simply calls for store-bought sugar cookie dough. If you're in the mood to make something from scratch, these dark, luscious cocoa bat and cat cookies will do the trick (or treat!). To get baking,
.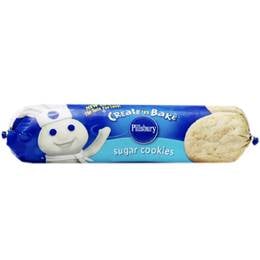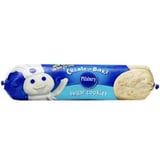 Ingredients
1 roll (16.5 oz) refrigerated sugar cookie dough
1 container (1 lb) vanilla creamy ready-to-spread frosting
Orange gel food coloring
Black string licorice
32 green miniature candy-coated semisweet chocolate baking bits
1 tube (0.68 oz) black decorating gel
24 miniature semisweet chocolate chips
Directions
Heat oven to 350°F. Make and cool cookies as directed.
Remove 1/2 cup of frosting; tint remaining frosting with orange gel food color. Frost 8 cookies with white frosting. Frost 8 cookies with orange frosting. Place remaining orange frosting in food-storage plastic bag, and cut small hole in 1 corner.
For bats, use white-frosted cookies. Place 1-inch spiral of string licorice in center of each cookie for body. Pipe wings on sides of body with orange frosting. For eyes, attach 2 green baking bits onto body of each with frosting; squeeze a dot of black decorating gel in middle of each eye. Place 2 miniature chocolate chips on each for ears.
For cats, use orange-frosted cookies. Unroll and separate string licorice; place pieces of string licorice on cookies to look like ears and whiskers. Attach 2 green baking bits to each for eyes and 1 miniature chocolate chip for nose.
Makes 16 cookies.
Information
Category

Desserts, Cookies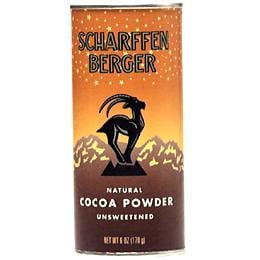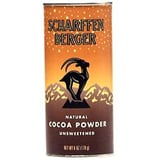 Ingredients
1 1/2 cups all-purpose flour, (spooned and leveled) plus more for rolling and cutting out dough
3/4 cup unsweetened cocoa powder
1/2 teaspoon salt
12 tablespoons (1 1/2 sticks) unsalted butter, room temperature
1 cup sugar
1 large egg
Small candies or sprinkles, for decorating (optional)
Directions
Preheat oven to 350 degrees. In a medium bowl, whisk together flour, cocoa, and salt; set aside.
In a large bowl, with an electric mixer, beat butter and sugar until light and fluffy; beat in egg. On low speed, mix in flour mixture. Divide dough in half, and form into 2 disks, each about 3/4 inch thick. Wrap disks in plastic; chill until firm, at least 45 minutes and up to 2 days.
On a lightly floured sheet of waxed paper, using a floured rolling pin, roll dough 1/4 inch thick. (If dough becomes too soft to work with, refrigerate for a few minutes.)
Using 2- to 3-inch Halloween cookie cutters, cut out shapes, dipping cutters in flour as necessary to prevent sticking; place on a baking sheet, spacing them 1 inch apart.
Bake until surface is dry to the touch, 10 to 15 minutes (if decorating, press candies into dough halfway through baking). Cool cookies 1 to 2 minutes on baking sheet; transfer to a rack to cool completely. Serve, or store in an airtight container up to 3 days.
Makes 40 to 50 cookies.
Information
Category

Desserts, Cookies