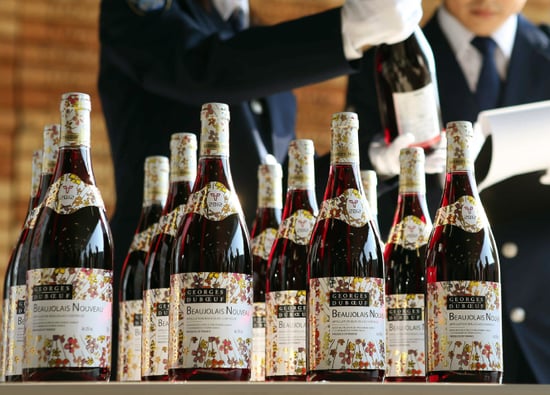 As the French like to proclaim: Le Beaujolais Nouveau est arrivé! Raise your glass, because Beaujolais Nouveau — the first wine of the harvest season in the Northern Hemisphere — has finally arrived. Today marks the annual release date for the wine, which is welcomed on what's called "Beaujolais Nouveau Day" with a colossal celebration across France each year.
Since the wine — which certainly isn't for snobs — makes such a splash each year, I thought I would throw out some questions and see if you can, ahem, arrive at the answers. What do you know about Beaujolais Nouveau? Let's find out.
What Do You Know About Beaujolais Nouveau?
T/F: Beaujolais Nouveau is released every year on Nov. 19.