Beef Chili Two Ways — Beginner and Expert October is National Chili Month, and beef, with its unmistakably robust flavor, is the classic meat that's used in this dish. Aside from being an enduring crowd-pleaser, beef chili is also affordable to make, portable, and just as great-tasting the next day. The beginner recipe is a quick, effortless weeknight meal, while the expert recipe, developed by celebrity chef and southwestern specialist Bobby Flay, elevates chili to a gourmet level. To try both,
.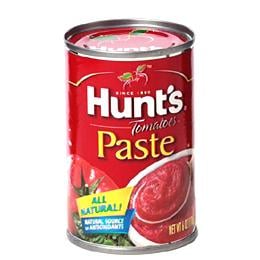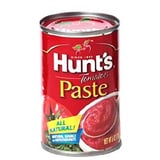 Ingredients
1 tablespoon vegetable oil, such as safflower
1 medium onion, chopped
4 garlic cloves, chopped
coarse salt and ground pepper
2 tablespoons tomato paste
2 tablespoons chili powder
2 tablespoons unsweetened cocoa powder
1 pound ground beef sirloin
2 cans (14.5 ounces each) diced tomatoes in juice
2 cans (14.5 ounces each) pinto beans, rinsed and drained
toppings, such as reduced-fat sour cream, sliced scallions, and baked tortilla chips, for serving (optional)
Directions
In a large, heavy-bottomed saucepan, heat oil over medium-high. Add onion and garlic, and season with salt and pepper. Cook until softened, 3 to 5 minutes.
Add tomato paste, chili powder, and cocoa powder. Cook, stirring, until mixture is fragrant, about 1 minute. Add beef, and cook, breaking up with a spoon, until no longer pink, 3 to 5 minutes.
Add tomatoes (with their juice) and beans. Bring to a boil over high; reduce to a simmer, and cook until chili is slightly thickened, 10 to 15 minutes. Serve with toppings, if desired.
Serves 6.
Information
Category

Main Dishes, Beef

Cuisine

North American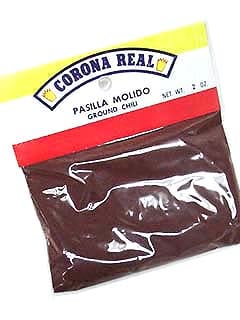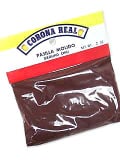 Ingredients
Beef and Black Bean Chili
1/4 cup olive oil
2 pounds beef, cut into 1/2-inch cubes
Salt and freshly ground black pepper
1 large red onion, finely diced
4 cloves garlic, finely chopped
3 tablespoons ancho chili powder
1 tablespoon pasilla chili powder
1 tablespoon ground cumin
1 bottle dark beer
5 cups homemade chicken stock, or canned low-sodium or water
1 (16-ounce) can chopped tomatoes, drained and pureed
1 tablespoon chipotle pepper puree
1 tablespoon honey
2 cups cooked or canned black beans, rinsed and drained
2 tablespoons fresh lime juice
Toasted Cumin Crema
1 tablespoon cumin seed
1 cup Mexican crema or creme fraiche
Salt and freshly ground black pepper
Avocado Relish
2 ripe Hass avocados, peeled, pitted and diced
1/2 small red onion, finely diced
1 jalapeno or serrano chile, finely diced
Lime juice
Chopped cilantro leaves
Salt and pepper
Directions
Make the toasted cumin crema: Place the cumin in a small saute pan over medium heat. Toast until lightly golden brown. Place in a small bowl. Stir in the crema and season with salt and pepper, to taste. Place in a squeeze bottle.
Make the avocado relish: Combine all avocado relish ingredients in a small bowl and season with salt and pepper.
Make the beef and black bean chili: Heat oil in a large Dutch oven over high heat.
Season the beef with salt and pepper, and saute until browned on all sides.
Transfer the meat to a plate and remove all but 3 tablespoons of the fat from the pan.
Add the onions to the pan and cook until soft. Add the garlic and cook for 2 minutes. Add the ancho powder, pasilla powder, and cumin and cook an additional 2 minutes.
Add the beer and cook until completely reduced. Return the beef to the pot, add the chicken stock, tomatoes, chipotle puree, and honey, and bring to a boil.
Reduce the heat to medium, cover the pan, and simmer for 45 minutes.
Add the beans and continue cooking for 15 minutes. Remove from the heat, add the lime juice, and adjust seasonings.
Serve chili with a dollop of Toasted Cumin Crema and Avocado Relish.
Serves 6.
Information
Category

Main Dishes, Beef

Cuisine

North American