Beer Cupcakes With Natural Bohemian
Savory Sight: Natty Boh Beer Cupcakes
Beer isn't just for drinking. It's also good for making cupcakes, like these cute mustachioed cupcakes that Eatswimshop posted in our Kitchen Goddess group.
It's Baltimore Beer Week, and while I don't really like beer, I do like cupcakes. I decided to celebrate by making cupcakes with the beer most associated with Baltimore: National Bohemian (or Natty Boh).
Natty Boh tastes similar to Corona to me, so I added some lime along with the beer in the cake batter and frosting. I topped them with Mr. Boh's mustache (made with Baltimorean Duff's black fondant). The cupcakes turned out really well — very light and fluffy, with a faint taste (and smell) of beer. See the recipe and more photos at Eat. Swim. Shop.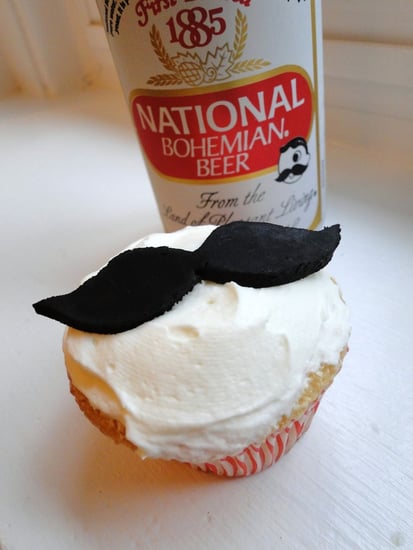 Share your own sweet treats and food photos in our Kitchen Goddess and Savory Sights groups.