Ben & Jerry's Celebrates Free Cone Day, Tuesday, April 12, 2011
Today Only, Feast on Free Cones at Ben & Jerry's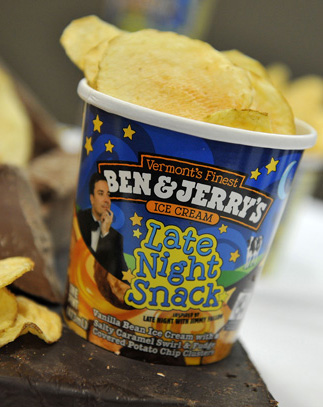 Today in honor of Ben & Jerry's 33rd year in business, the ice cream company will be giving away gratis ice cream cones at participating shops across the nation. Pop in between the hours of 12 noon and 8 p.m. and snag a scoop that's entirely free!
We can't wait to see how Jimmy Fallon's potato chip-and-fudge-filled Late Night Snack stacks up to Stephen Colbert's Americone Dream. Then there are Ben & Jerry's other brand-new flavors, too, like the music- and arts-inspired Bonnaroo Buzz, and Clusterfluff, a swirl of marshmallow, caramel, and peanut butter.
Let us know what flavor you enjoy in the comments below!