Ben & Jerry's Schweddy Balls Ice Cream
Get Up Close and Personal With Ben & Jerry's Schweddy Balls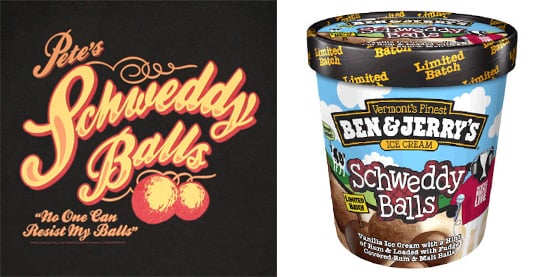 What do Ben & Jerry's fans and Saturday Night Live viewers have in common? They both love Schweddy Balls.
With the holidays fast approaching, Ben & Jerry's wants you to get up close and personal with its latest flavor, Schweddy Balls, based on Alec Baldwin and Molly Shannon's famously punny SNL Christmastime skit. The creamery starts with vanilla ice cream, which is infused with rum and "loaded" with fudge covered rum and malt balls.
Hopefully, Ben & Jerry's Schweddy Balls are here to stay for your pleasure. I can't wait to taste test this new creation. Will you be able to resist?