The Benefits of Insect Eating
Do You See Insect Eating in Your Future?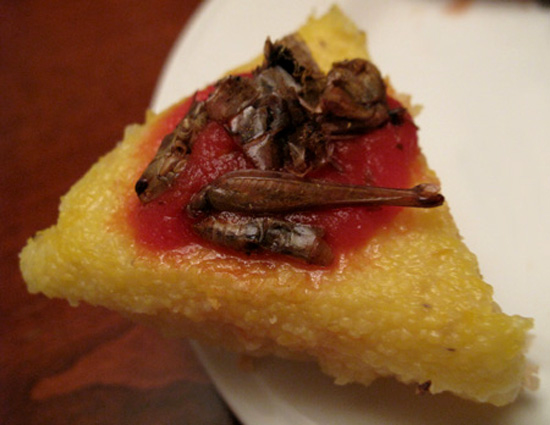 With food needs on the rise, insects are looking more and more like the food fodder of the future. In today's Wall Street Journal, Dutch entomologists Marcel Dicke and Arnold Van Huis make the case for critter consumption: bugs like beetles and grasshoppers are abundant, nutritious, easier to raise than livestock (requiring less water and food), and produce less waste and greenhouse gases. Bug eating's big in developing countries and growing in nations like the Netherlands. And then there's this: the average person already consumes a pound of insects a year, without even knowing it!
I once braved a bug tasting, and it wasn't so bad. Do you see a chapulines taco in your future?