Best Apple Varieties
Let's Dish: What's Your Favorite Apple and Why?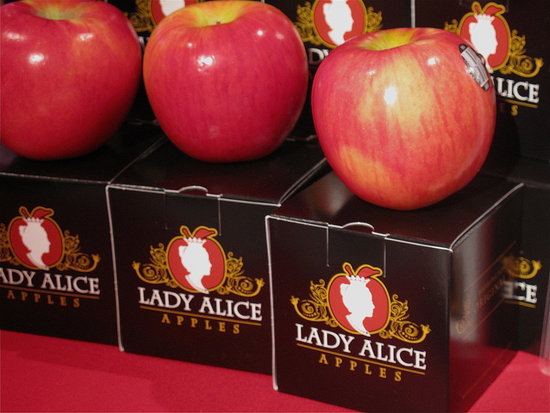 One of my favorite discoveries at this year's Food Fête was the Lady Alice, a Washington-bred apple variety that's recently entered the mass market. Like a Pink Lady, the Lady Alice was painted with a mix of red, yellow, and green, but had an even deeper blush color. One bite revealed that it's both tart and intensely sweet, with a startling juicy crispness. I was told they'd hit Safeway stores in a few months. Until then, I'll just have to dream about my new favorite apple! What's your preferred variety and why?