Best Candy of All Time Contest
Candy Corn and Snickers Gain Ground! Vote For Your Favorite Candy
This weekend saw some big moves in our Best Candy of All Time Bracket. Reese's Pieces were knocked down to 22nd place while candy corn gained some serious ground, and Snickers and Peanut M&Ms leapt into the top three.
So what are you waiting for? Put your money where your mouth is and vote now in our tournament-style competition to settle the sweet score once and for all.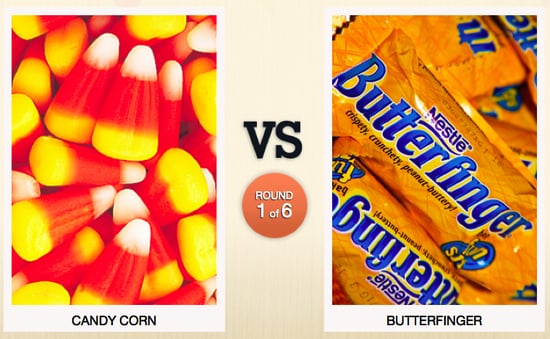 We've selected 64 of the most beloved candies, so start by clicking the image above, and go through the first-round matchups by picking your favorite candy each time. Once you've done that, we'll take your favorites and pair them against each other until there is only one winning candy left! Just for playing, you'll be entered to win a year's supply of candy from Dylan's Candy Bar. To enter, complete your bracket and enter your email address by midnight PDT on Friday, Oct. 28. We'll reveal the results on Halloween! Click here for official rules. Play the bracket now!