Best Candy of All Time Rankings
Sugar Babies or Sugar Daddy? Help Us Pick the Best Candy!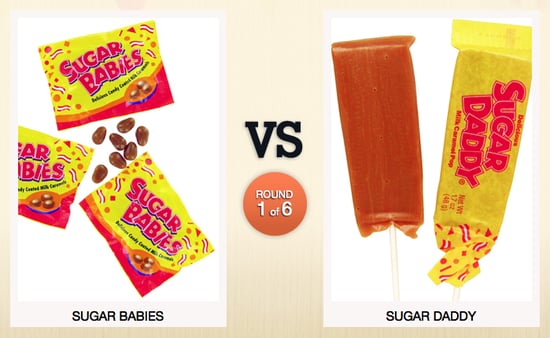 Retro candy lovers, help us decide what's better: Sugar Daddy or its progeny, Sugar Babies? Currently, the former is trailing the latter by just one spot in our Best Candy of All Time bracket. Don't agree with the current rankings? Then it's up to you to cast your vote!
From Twizzlers to Red Vines and Crunch to Krackel, we've selected 64 of the most beloved candies, and we need your help to pick the winner! Start by clicking above, and go through the first-round matchups by picking your favorite candy each time. Once you've done that, we'll take your favorites and pair them against each other until there is only one winning candy left. At the end of the month, we'll tally up your votes and crown our ultimate candy. Plus, when you finish voting, you'll have the opportunity to enter to win a year's supply of candy from Dylan's Candy Bar. What are you waiting for? Play now!