The Best Cereal
Let's Dish: What Was Your Favorite Kid Cereal?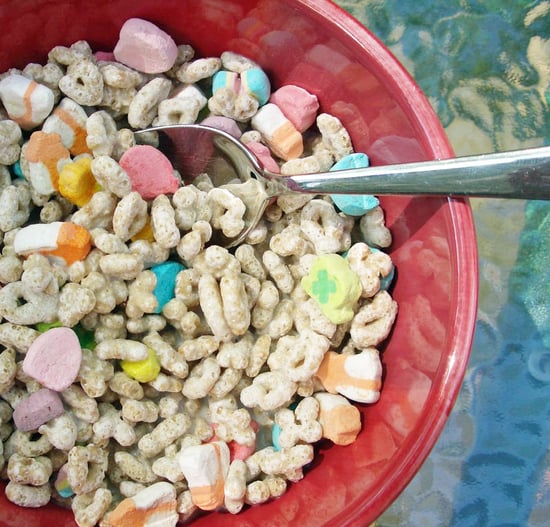 While I appreciate the freedoms of adulthood, sometimes I have a hankering for a morning watching weekend cartoons while munching on a bowl of the sweetest cereal that would pass parental approval. Now, I'd wager that the true parental divide is as such: those who would and those who would not allow sugary cereal in their house. While my mom was staunch in her disapproval of Lucky Charms, Cinnamon Toast Crunch, French Toast Crunch (RIP), etc., my dad was a bit more permissive on that front.
Throughout my childhood, most mornings spent at my dad's house started off with filling my Teenage Mutant Ninja Turtles bowl to the brim (at least once) with some saccharine-sweet goodness. Like any cereal addict, I had certain rituals for eating my favorite, Lucky Charms:
Eat all the cereal pieces.
Group the marshmallows together by shape.
Eat each group one by one, in jingle order ("hearts, stars, horseshoes, clovers and blue moons, pots of gold and rainbows, and red balloons").
Repeat ad nauseum (literally).
What were your morning gustatory rituals as a child? Were you allowed to eat sugary cereal, and if so, which types are you most nostalgic for?
Source: Flickr User stev.ie