The holiday season may be a foodie's favorite time of the year, but we argue that August should be. It's harvest season for vineyards, and farmers markets are overflowing with the season's ripest produce (hello, heirloom tomatoes!). The dog days of Summer haven't subsided, and the sun's still setting past 8, meaning August is ideal for backyard barbecues and impromptu dinner parties on the patio. Yes, all of these things (plus the nine more you are about to see) have convinced us that August is simply the best.
Godiva Trufflelata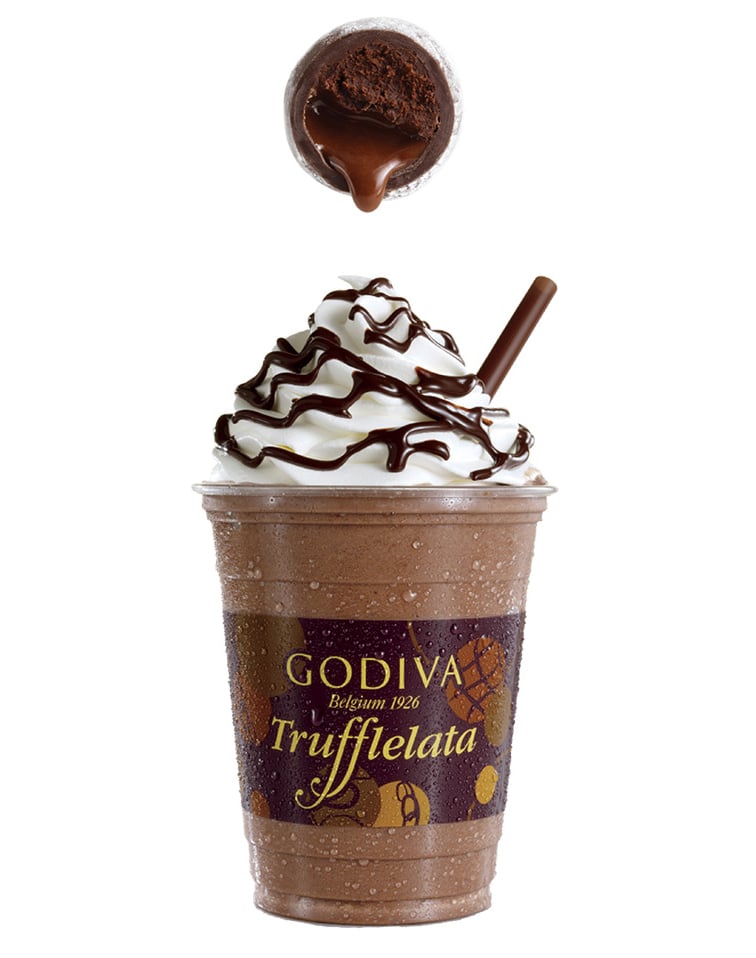 Godiva's new Trufflelatas [1] ($6) are icy blended beverages similar to Frappuccinos but with a twist. All of the six flavors are based on a different Godiva truffle — which are then actually blended right into the drink. The salted caramel is the standout, especially when you get little bits of chewy caramel in a bite. But the hazelnut crunch and Oreo also pack a big flavor punch and have an added crunchy texture. Be warned, though: these rich and supersweet frozen drinks only come in one large size. You might want to share with a friend.
— Tara Block, associate love and sex editor
The Hundred-Foot Journey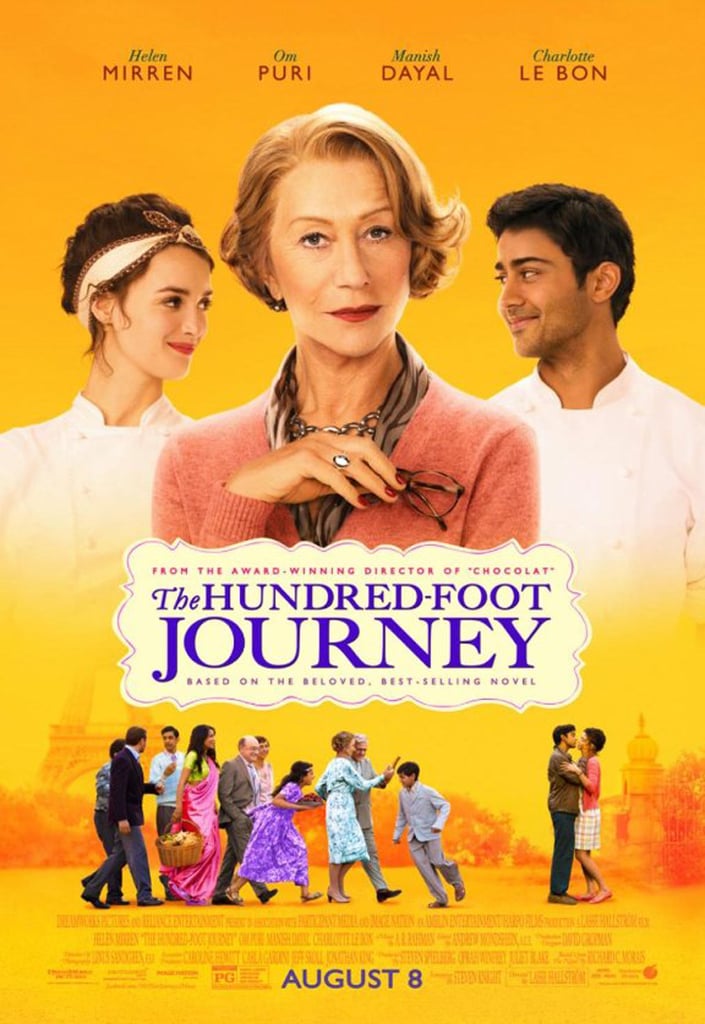 Fans of the bestselling novel [2] ($15) may be a bit disappointed that The Hundred-Foot Journey [3] (out Aug. 8) doesn't hold more true to the story in the book, but they'll soon get over that minor quibble as it is well-acted, is beautifully shot, and serves up plenty of, for lack of a better phrase, food porn. Plus, let's be real, the film's protagonist, Hassan Haji, played by Manish Dayal, is really, really good looking.
— Nicole Perry, assistant food editor
The Mason Jar Cookie Company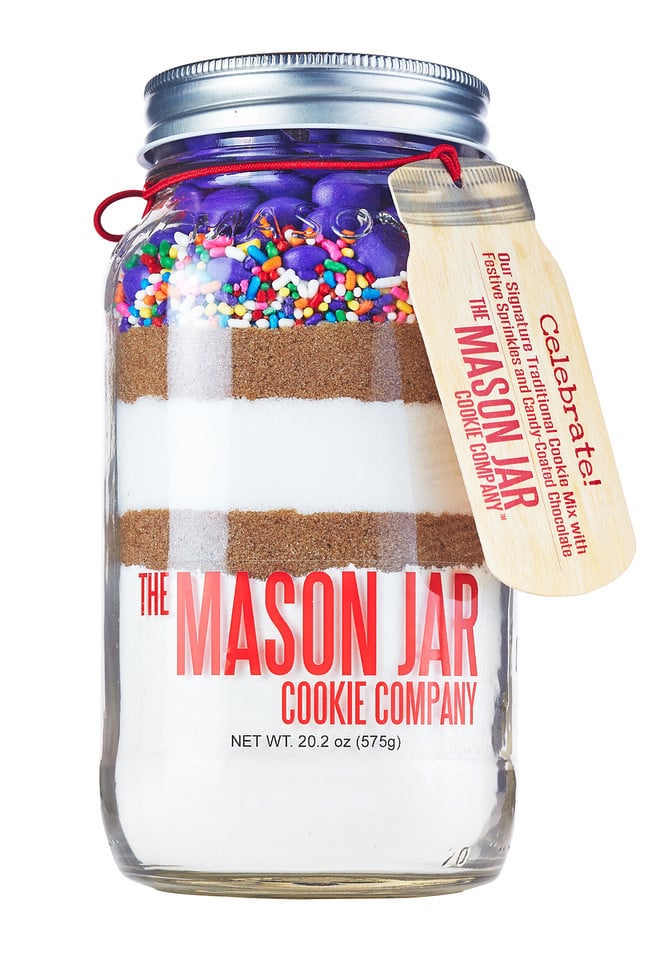 Nothing is worse than receiving a package of stale cookies from a well-meaning friend or family member. That's why I love The Mason Jar Cookie Company's Celebrate! Festive Cookie Mix [4] ($18) with rainbow sprinkles and candy-coated chocolates, so you can make fresh cookies in a snap. A step up from box mix but with all the convenience, even nonbakers would appreciate this gift.
— Anna Monette Roberts, assistant food editor
Laguna Artisan Salt Collection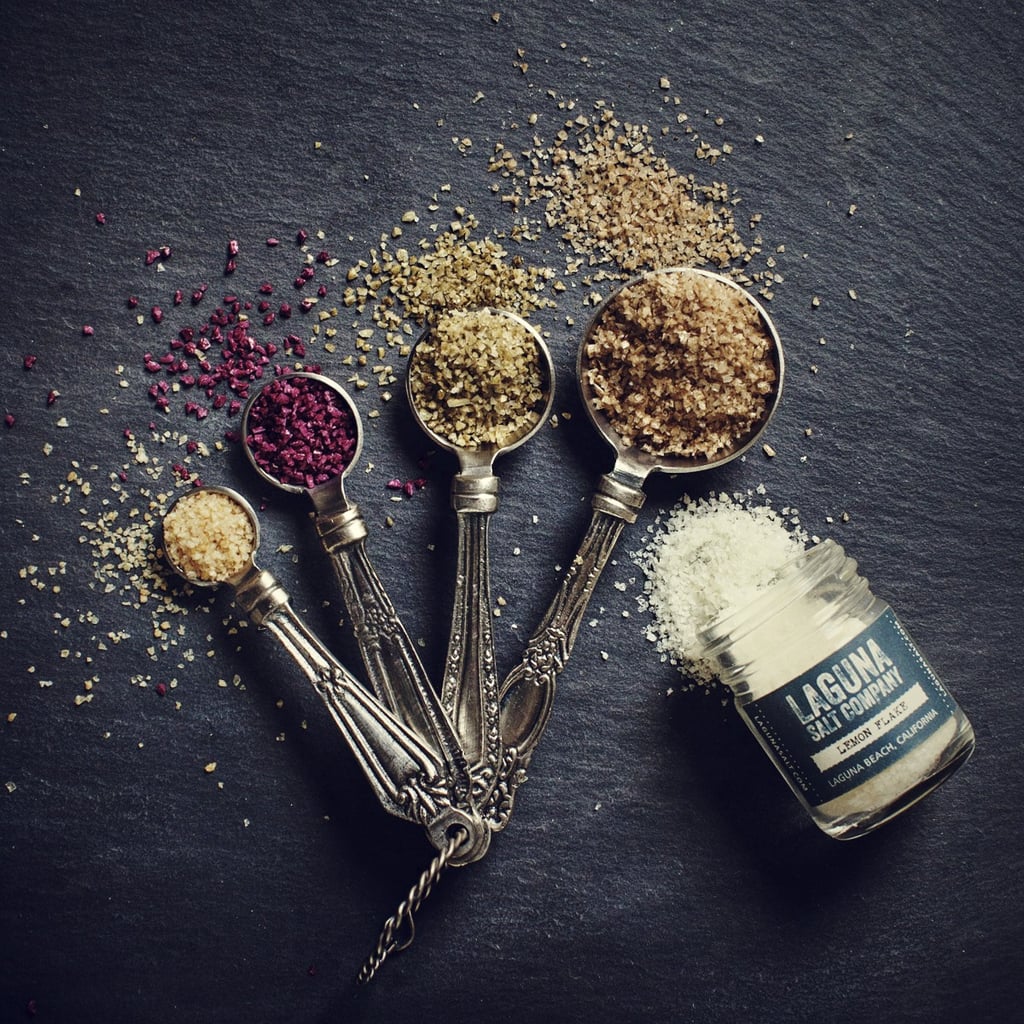 Blake Lively [5] recently launched Preserve [6], a lifestyle website that's like a Food52 meets Goop meets Ralph Lauren. Though the site is still working through its initial kinks, I still love its food offerings, like this Laguna Artisan Salt Collection [7] ($40), containing five salts infused with unusual flavors like Tahitian vanilla, ginger, lemon, and rosemary. Now if only the site sold those gorgeous antique silver measuring spoons . . .
— AMR
Demeter's Pistachio Ice Cream Cologne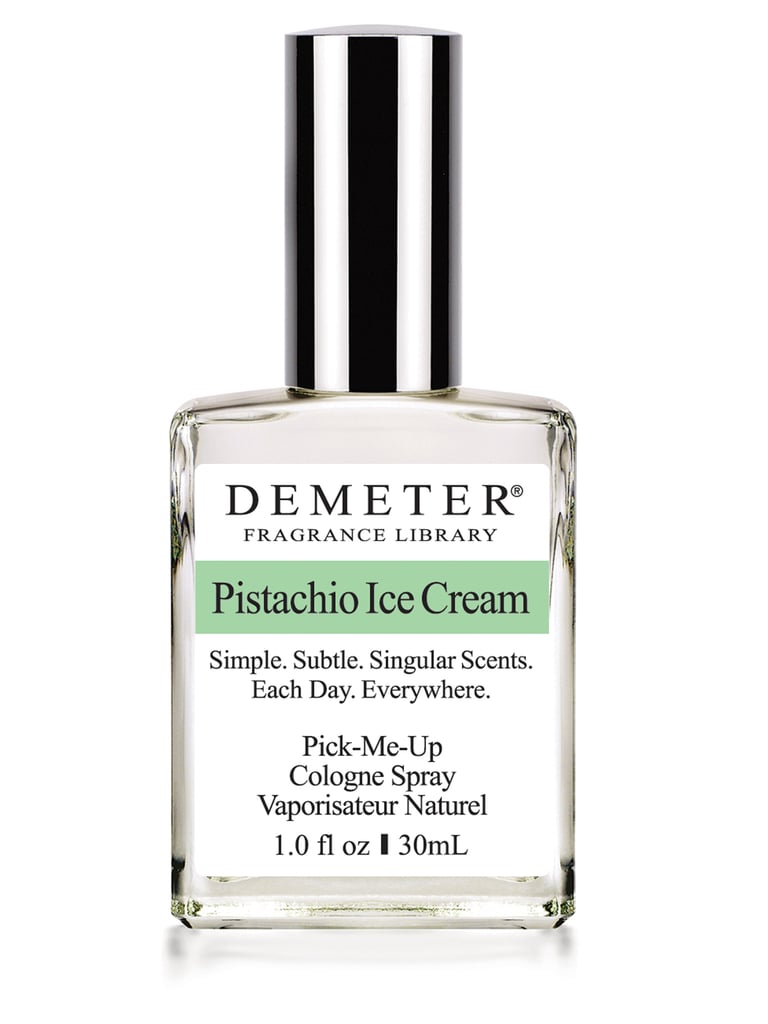 Demeter's Pistachio Ice Cream Cologne [8] ($20 for 1 oz.) might sound odd, but its scent is both true to life — one whiff and I'm transported to my favorite tiny gelato shop — and subtle enough to either wear on my wrist or spritz in the air for an instant pick-me-up. Warning: it may make you hungry.
— NP
All-Clad TK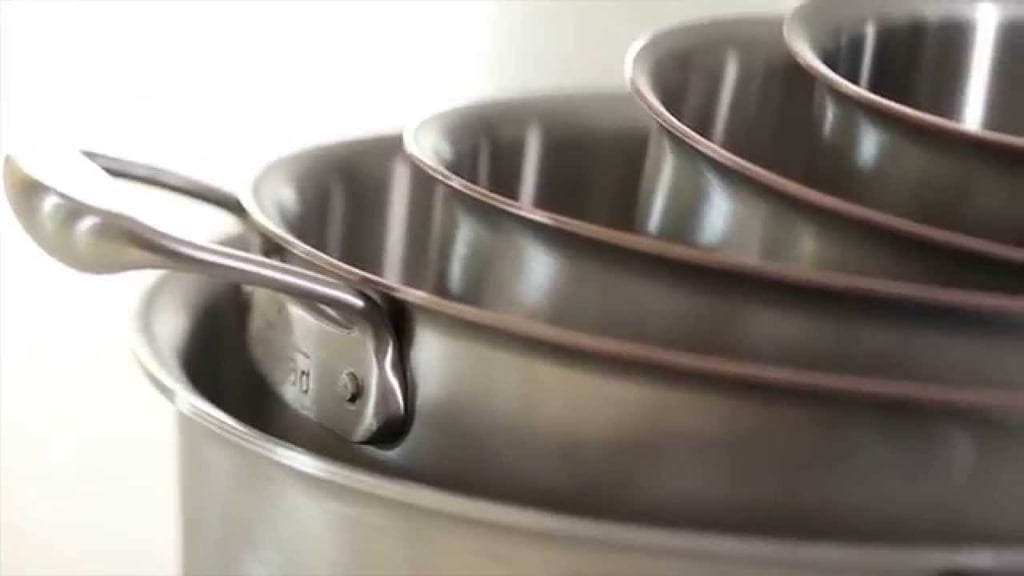 French Laundry chef Thomas Keller [9] has partnered with All-Clad to create an 11-piece inspiration cookware set [10] ($1,600). All-Clad's unbeatable metals combined with chef Keller's eye for precise design and function make this a set I'll aspire to own, one piece at a time. Some of my favorite features include the universal lids, the ergonomic handles, the flared pot rims for clean pouring, and the fact that all the pots nest compactly.
— AMR
Hobnail Pitcher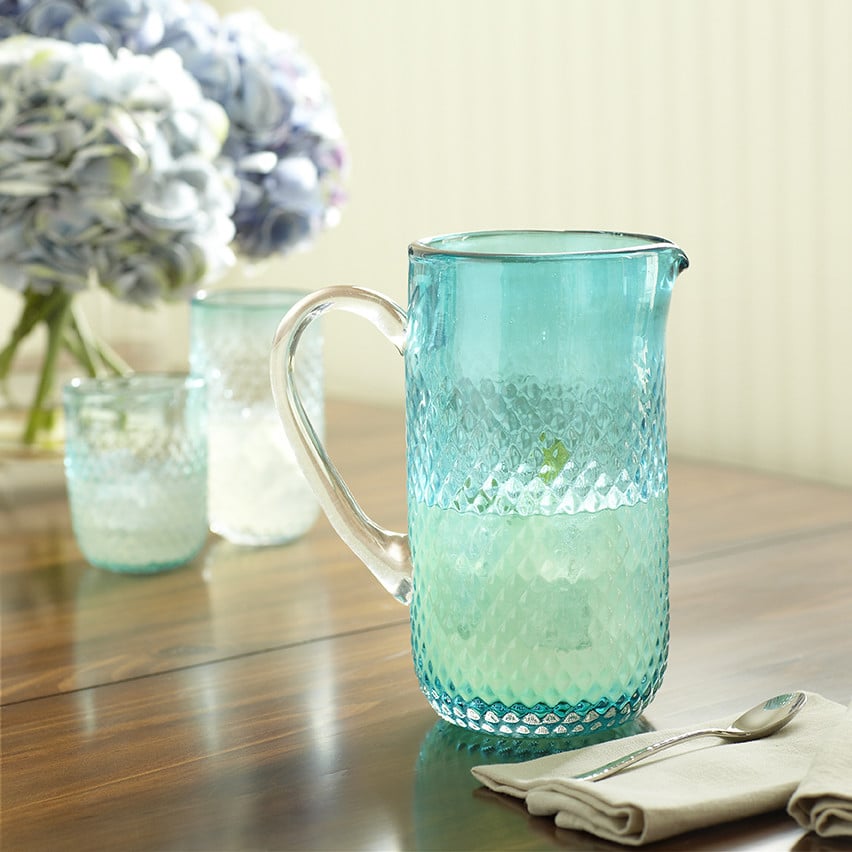 I'm not sure what I like more about this hobnail pitcher [11] ($23, originally $29): its vintage-inspired texture or its crisp, swimming-pool-esque hue. I can't wait to break it out at my next backyard party; it's the perfect vessel for ice-cold water, sparkling limeade, or a grown-up libation — I'm thinking white wine sangria [12]. Matching tumblers [13] ($23 for four, originally $29) are simply the cherry on top.
— NP
The Kitchy Kitchen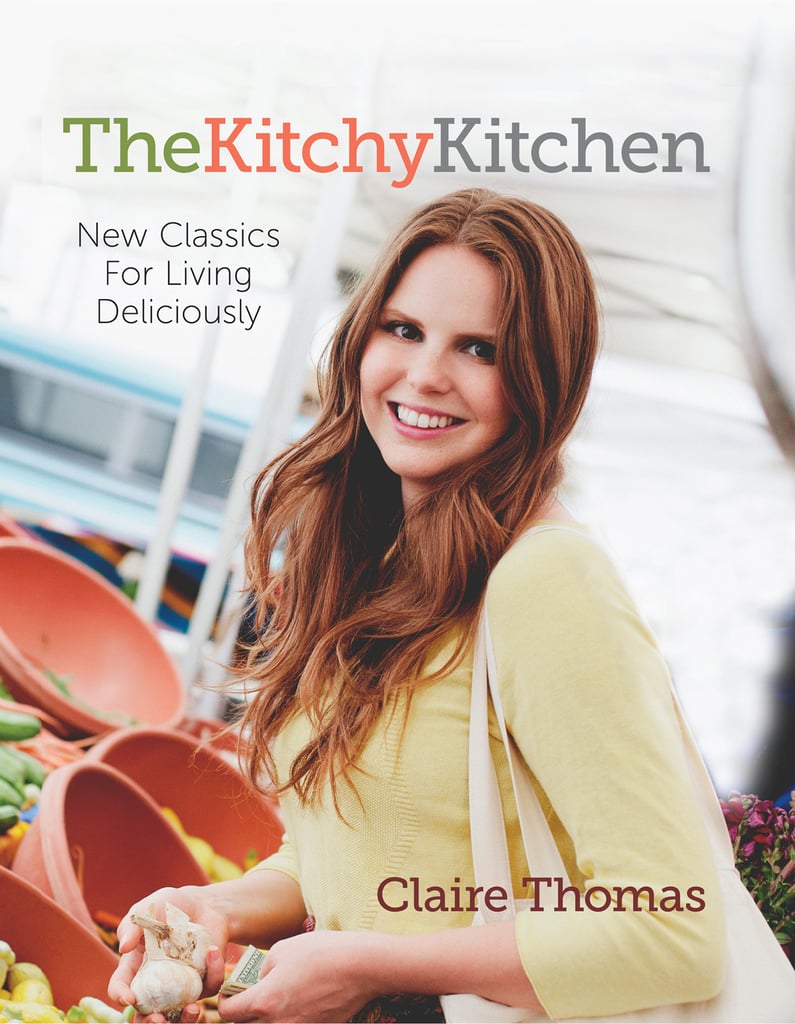 Way back in the day, Claire Thomas was our video host (see avocado toast [14] and Mrs. Fields chocolate chip cookies [15]). Throughout the years, we've followed her blog The Kitchy Kitchen [16], and she's finally releasing her first cookbook [17] ($26) at the end of the month. Don't be alarmed when your eyes are glued to the pages. With recipes like "Boyfriend Sauce," root-beer-marinated skirt steak, beer brownies, and banana ketchup, the cookbook is bound to inspire you to cook and create "new classics" in your family.
— AMR
Whole Foods Citrus Pop-Ups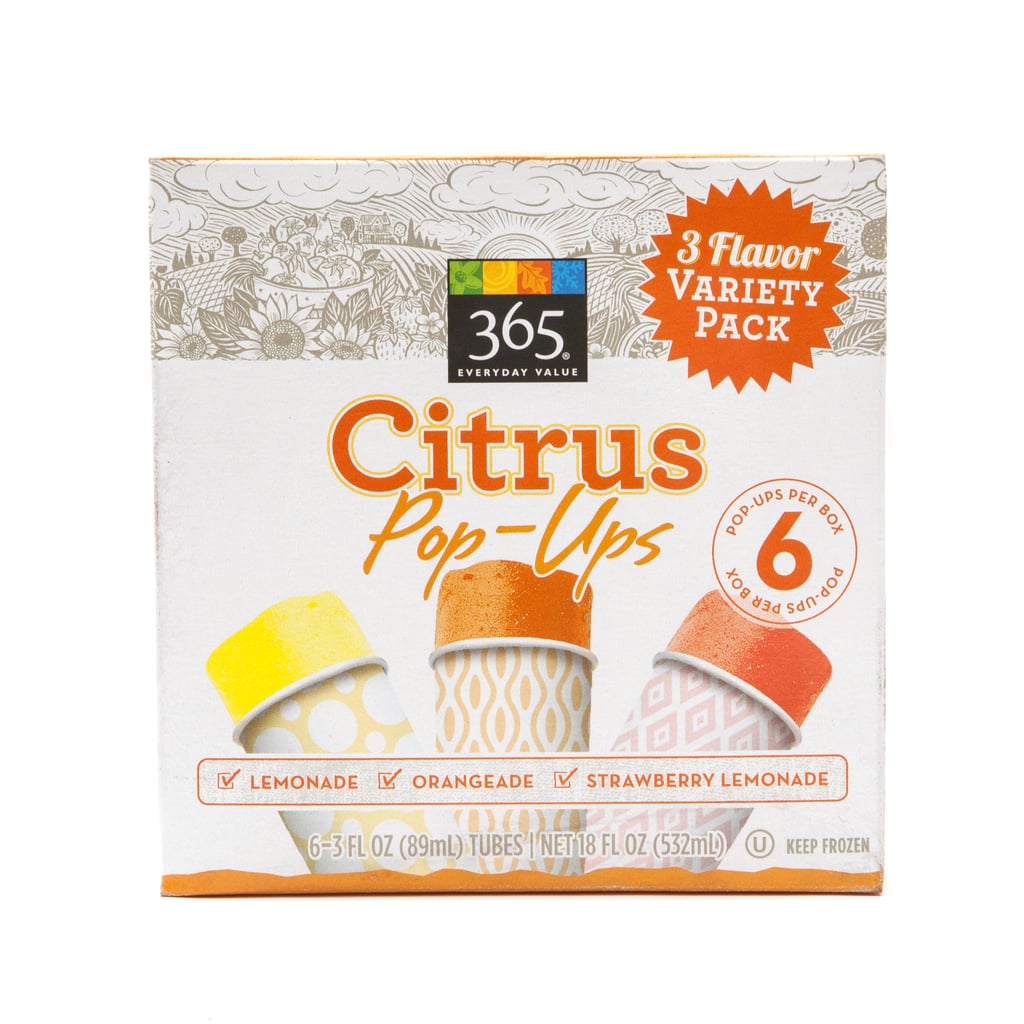 Think of Whole Foods Citrus Pop-Ups [18] as a fresher-tasting take on Flinstone's Push Ups [19] ($4), those beloved '90s treats. Of the trio, my favorite is the zesty strawberry lemonade, though all three are winners.
— NP