Can you believe April's over in a mere two days? The month has flown by so fast! Chalk it up to March Madness, Easter, Passover, and all that royal wedding [1] craziness. Oh, and let's not forget: it's also National Grilled Cheese Month. We've been eating these gooey, melted sandwiches all April, but we're sure to end this month on a high note with a few of our favorite all-time grilled cheese recipes. Be sure to join us!
Grilled Mozzarella With Prosciutto and Broccoli Rabe
One of the hits from Laura Werlin's new book, Grilled Cheese Please!, this mozzarella number [2] with crispy prosciutto and broccoli rabe can't be missed.
Thomas Keller's Ultimate Grilled Cheese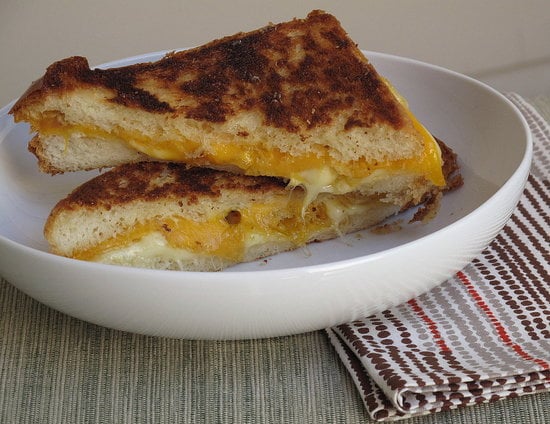 Who better to create the ultimate grilled cheese than culinary Yoda Thomas Keller [3]? His froufrou-free version includes a layer of potato chips [4]!
Grilled Gruyere With Braised Leeks
Be sure to take advantage of in-season leeks [5] by braising and serving them in a sandwich with gruyère cheese [6] and multigrain bread.
Grilled Cheese With Onion Jam, Taleggio, and Escarole
Maximize the melt in your GC with some creamy Italian taleggio [7], sweet jam, and bitter escarole leaves.
Patty Melt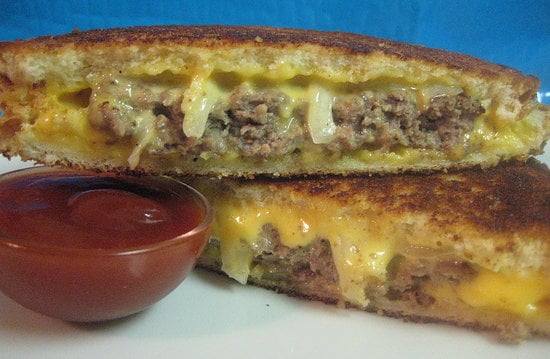 Is it a burger? Is it a grilled cheese? Who cares! This patty melt [8] is practically spilling out with indulgent American cheese.
Eggplant Grilled Cheese
What happens when eggplant parm and a panini get together and have a baby? Why, this eggplant grilled cheese [9].
Honey-Basil Grilled Cheese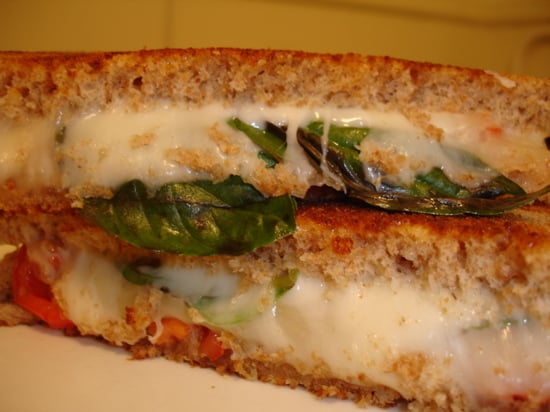 Add an herbaceous twist to this Americana favorite with fragrant basil [10] and a drizzle of sweet honey.
Corned Beef and Fontina Grilled Cheese
This Irish-inspired corned beef and fontina sandwich [11] is the grilled cheese of a lifetime.
Prosciutto and Mango Panini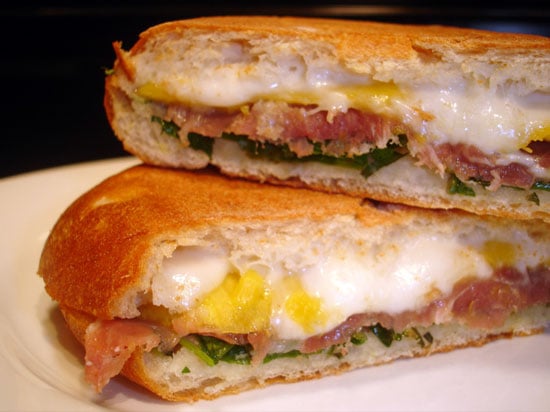 Take advantage of the season's peak mangoes [12] in a sweet and savory panini [13] with prosciutto, mozzarella, and mint.
Chocolate and Brie Panini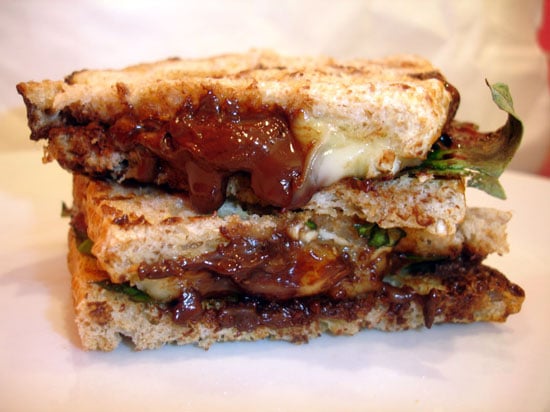 A cheesy panini for dessert? You'd better believe it! Try pairing a luscious, triple-cream brie with dark chocolate [14] and mint.