We're just days away from Christmas, and it's time to get giving! We've got you covered with our collection of 2012 gift guides, including incredible ideas on what to pick up for the girlie-girl, your beauty-obsessed pal, and the yoga lover in your life.
We'll help you cross off the names on your gift list from now through the end of the year, so make sure to check back for the best picks across the network. Also, see all of our holiday planning, tips, tricks, and inspiration [1] as we gear up for the most festive month of the year!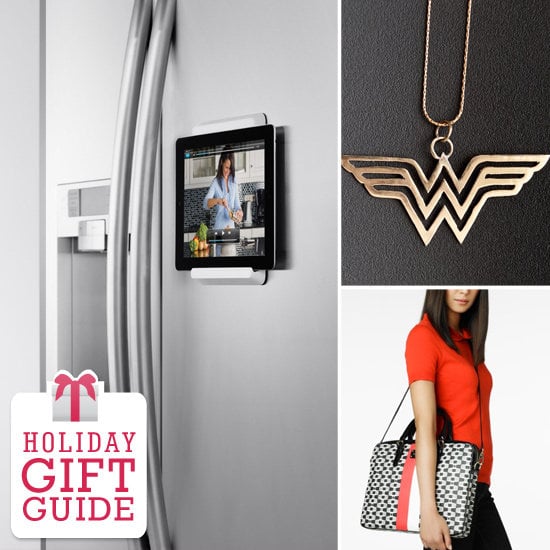 Even if your mom isn't gadget-inclined, Geek's got simple, easy-to-use accessories [2] that have such a high technical caliber that dad will be impressed.
Video: 3 Books to Give For the Holidays — or Keep For Yourself!
With all the iPads and Kindles out there, a traditional book still makes for a thoughtful gift. We have titles the foodie, fashion, or royal fans on your holiday list will enjoy diving into. Watch our video gift guide now for three hot books you should put under the tree. You might just want to buy an extra copy for yourself, too!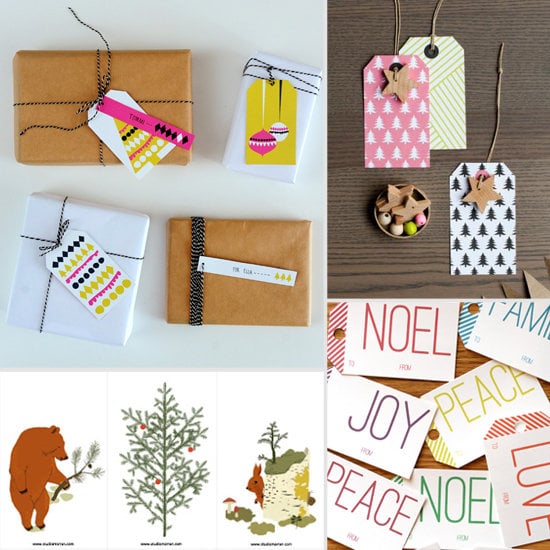 Head over to LilSugar to check out a dozen of the cutest free gift tags of the season [3].
Head to Savvy for a collection of last-minute gift ideas [4] that are ready for wrapping just in the nick of time.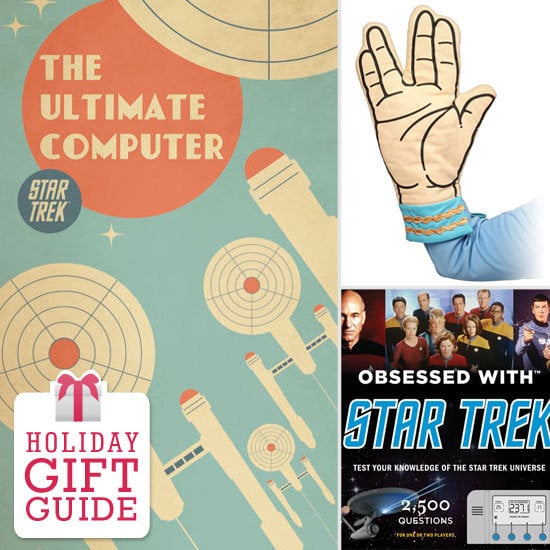 Put the gift card down and send Star Trek fans a smart present worthy of acceptance to the Starfleet Academy. From diamond rings to Enterprise pizza slicers, there's something for Trekkies of every age [5] on Geek.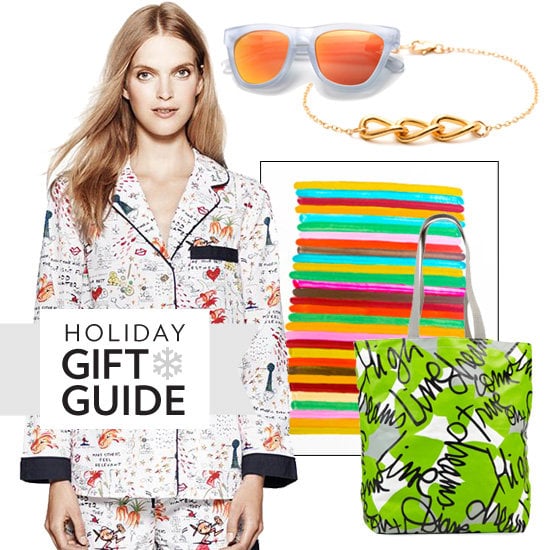 If you're on the hunt for a killer gift that also helps a great cause [6], look no further: from a chic pair of PJs to a handmade sketchbook (and yes, even baby chicks!), Fab's rounded up 15 perfect presents that will delight your friends and family — and seriously warm your heart.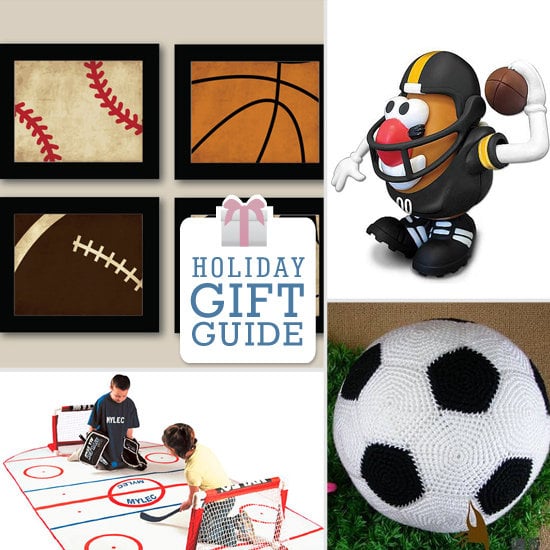 Reward your athletic tot (or sideline-sitting baby) this holiday with one of LilSugar's nine spectacularly sporty gifts [7]!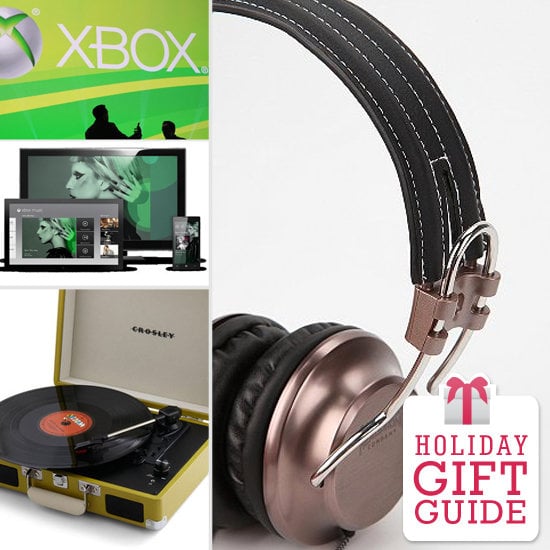 Today's music lover is a bit more tech-savvy, hitting a high note with wireless speakers and all-inclusive song subscriptions. If this sounds like someone you know, then turn up the dial with Geek's gifts that will keep your music addict humming all year long [8].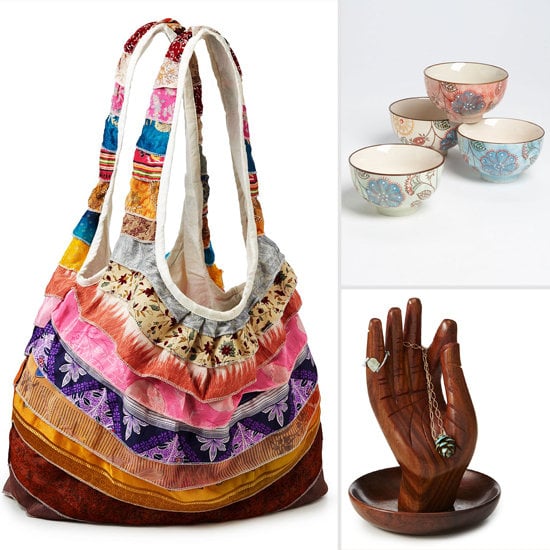 What do you give a woman who has life figured out (for the most part)? The woman in her 40s [9] would appreciate something elegant, practical, meaningful, or a combination of all three. Head to Savvy to see their sophisticated picks.
Stocking-Size Beauty Gift Ideas Anyone Will Love
Stockings get a bad rap. Coal, anyone? But on the bright side, stockings allow you to decide how big (or small) of a gift you want to give. Big things come in small packages, right? Watch and see the best beauty stocking stuffers of 2012. On Kirbie: H&M.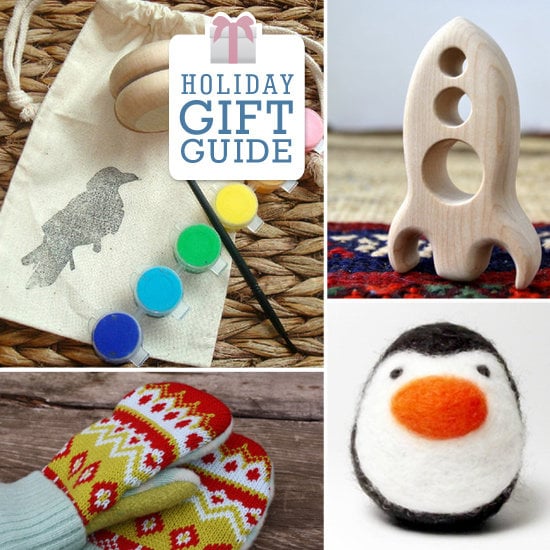 Resist the temptation to stock up on candy and plastic toys at the local drugstore, and instead peruse 25 of Lil's favorite handmade Etsy finds under $25 [10].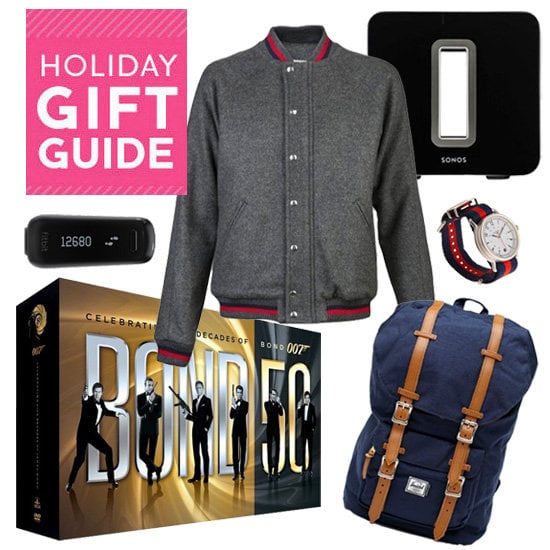 Whether you're being generous to your fashionable brother, sporty co-worker, or significant other, Pop has a special gift for every guy [11].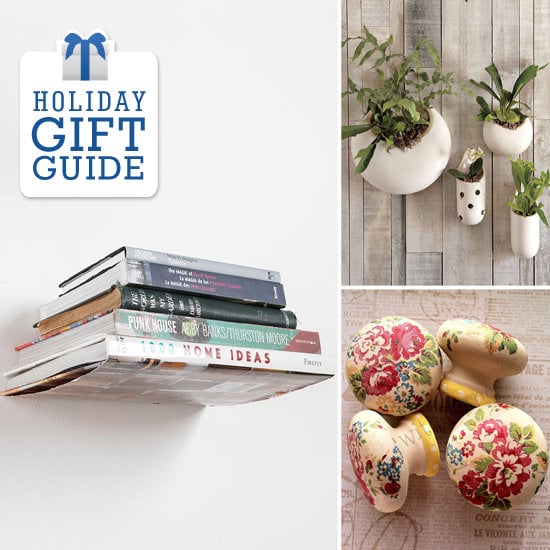 Someone who lives in a small apartment might know all the tricks for maximizing space, but the truth is she probably feels like there's never enough of it. Make her holidays by gifting her space-saving home items [12] that are both practical and affordable — Savvy has a list of gifts that are all under $50!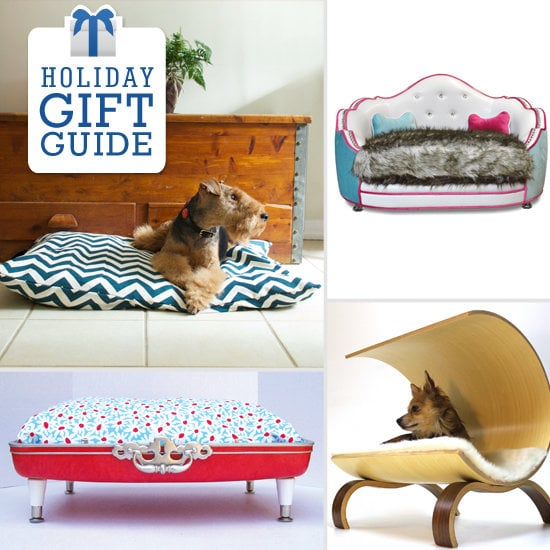 Treat your favorite pup to some serious indulgence this holiday season and splurge on a dog bed [13] that will have him feeling like he's in the lap of luxury — head over to PetSugar to start shopping.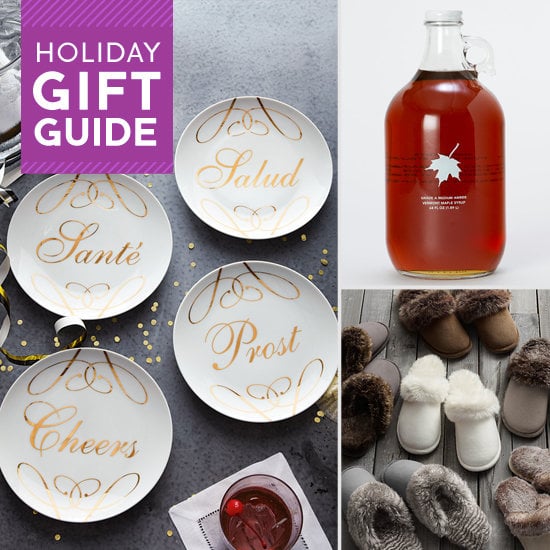 You want to buy your mom the perfect holiday gift, but where do you even start? If you're hoping to skip the standard candles and perfume routine, check out these thoughtful, creative gift ideas [14] she's sure to love when you head to Très.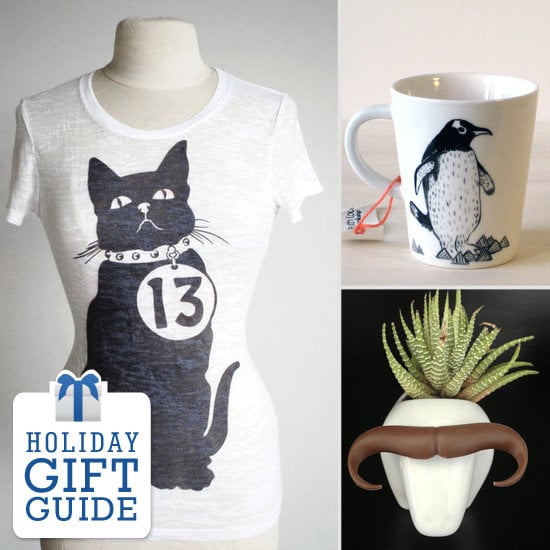 Celebrate the gift-giving season by giving one of Pet's animal-themed trinkets [15] that are sure to be cherished for years to come.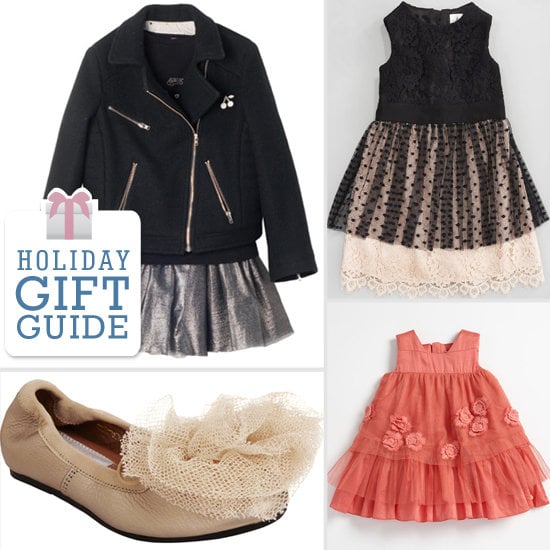 From Burberry and Oscar de la Renta to Milly, Marni, and Marc, these major labels might be known for their grown-up goods, but their kids' designs are twice as cute (and, lucky for you, usually about half the price!). Head over to LilSugar to check out their favorite designer duds for little ladies [16].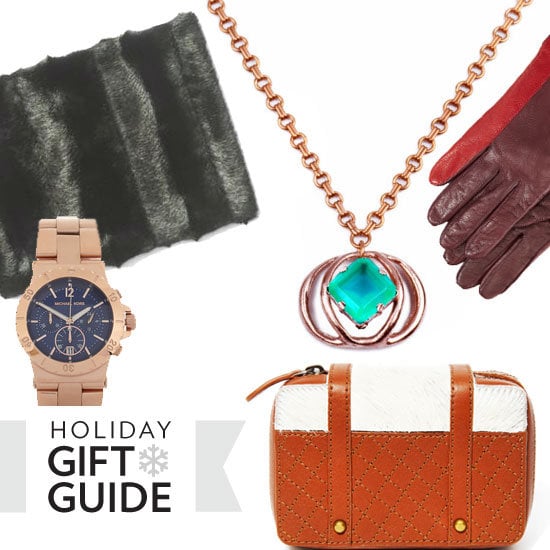 FabSugar has handpicked 12 pieces that are high on luxury yet surprisingly low on the spending scale [17].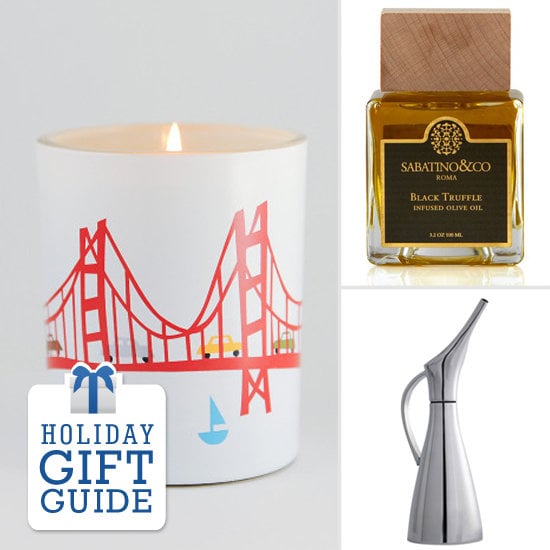 Although making it onto Oprah Winfrey [18]'s annual list of favorite things is the ultimate seal of approval, not all of us can afford the items that cost hundreds or even thousands of dollars. Thankfully, Savvy has rounded up some of Oprah's favorite things that are under $50 [19].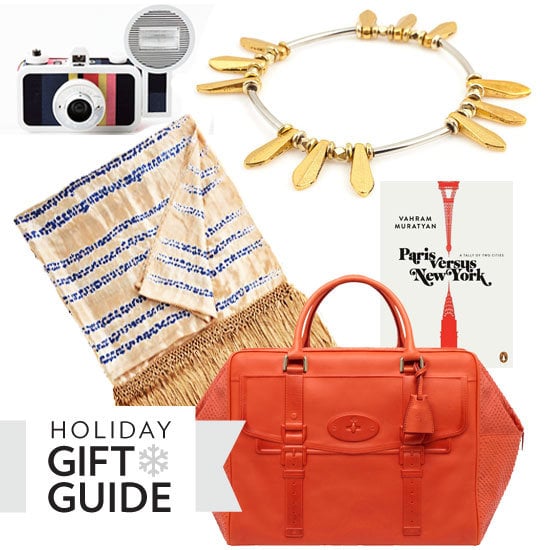 We all have those lucky globe-trotting friends whom we vicariously live through, and while we can't spring to gift them a plane ticket to their next exotic locale, Fab culled some gifts that are sure to please their wanderlust personalities. Shop these amazing gifts for the traveler in your life [20].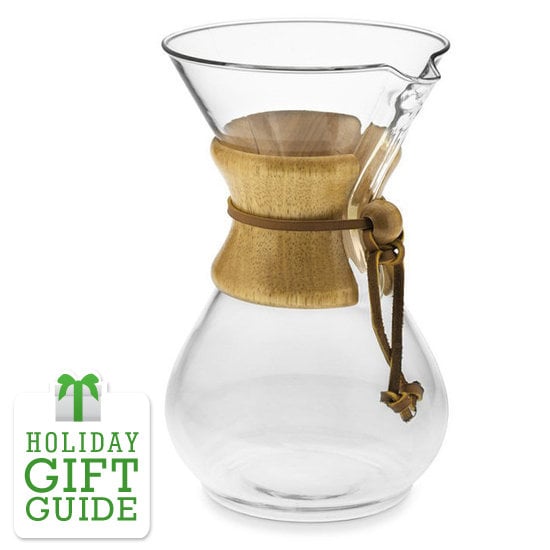 If there's one thing people are serious about, it's their morning brew — Yum has rounded up a group of coffee-related gifts [21] that are mostly under $50.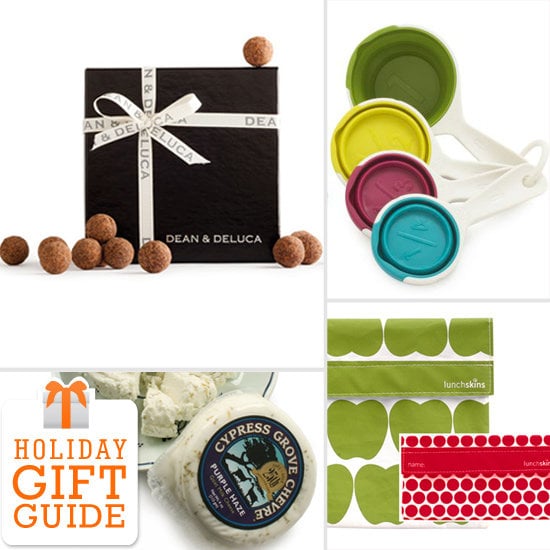 If you know someone on your gift list who calls themselves a foodie but is still concerned with calories and healthy living [22], Fit has a few things to surprise them with in their stocking.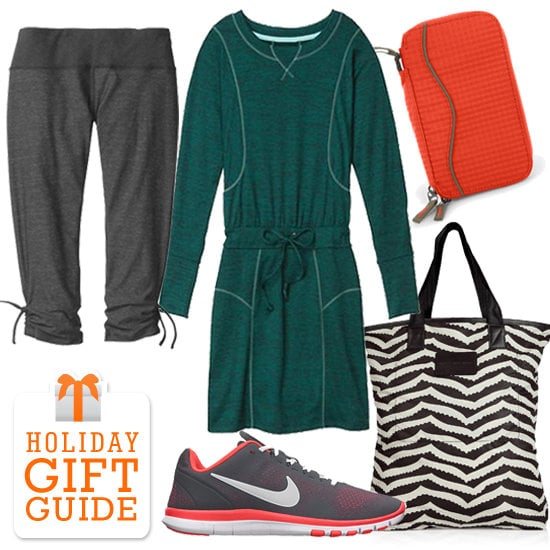 Do you have a fashionable friend who always carefully plans out her gym outfits? Then look no further than Fit's stylish gift guide. They've rounded up luxe items made for working out in [23] (or for throwing on afterward).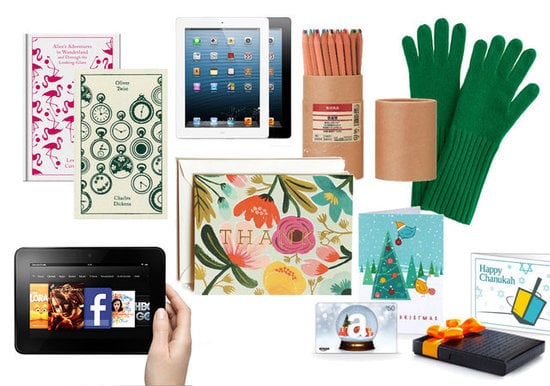 Chocolates and Starbucks cards might be nice, but if you really want to impress your kid's teacher [24], consider one of the gifts that LilSugar has picked out.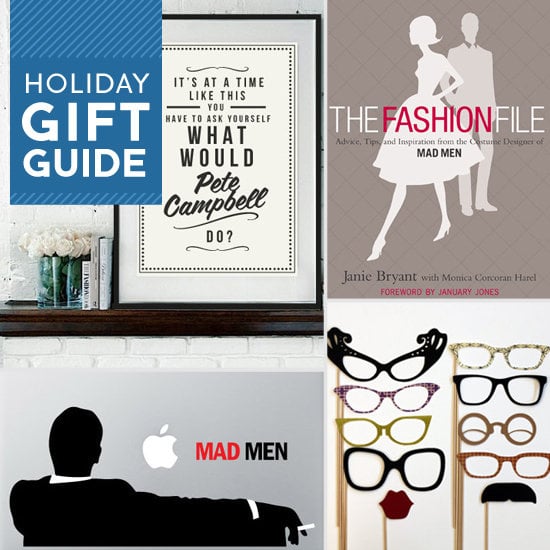 From vintage-inspired makeup hues to cocktail recipes and posters, Buzz found Mad Men gifts [25] for any Don Draper or Joan Harris in your life this holiday season.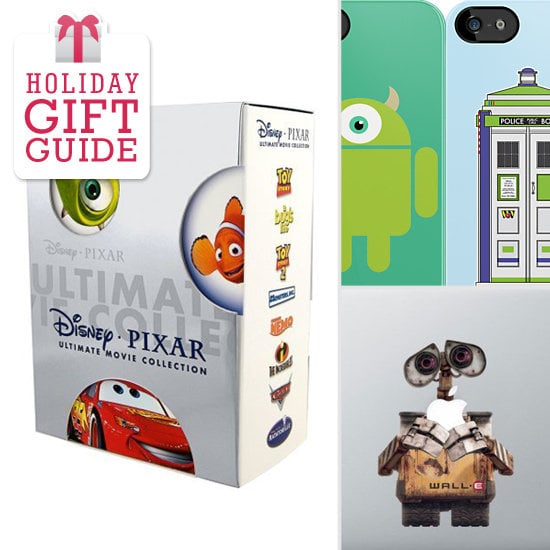 Adulthood probably didn't stop the Pixar-lover in your life from enjoying full-length animated feature films, so GeekSugar has mustered up 13 Pixar-themed gift ideas [26] for grown-up geeks just like us.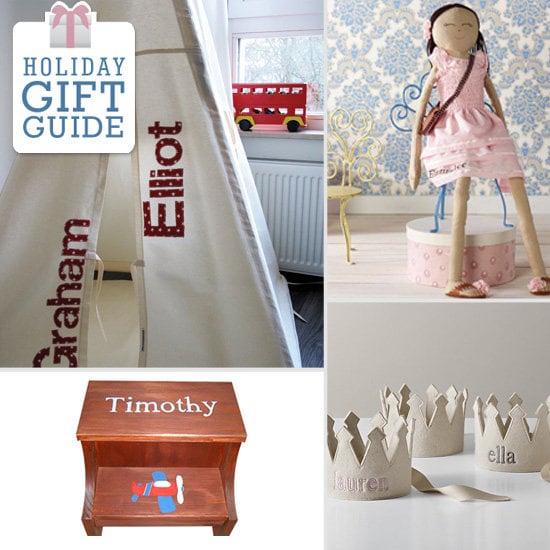 From toys to room accents and more, LilSugar has found the best one-of-a-kind gifts [27] for your one-of-a-kind kids.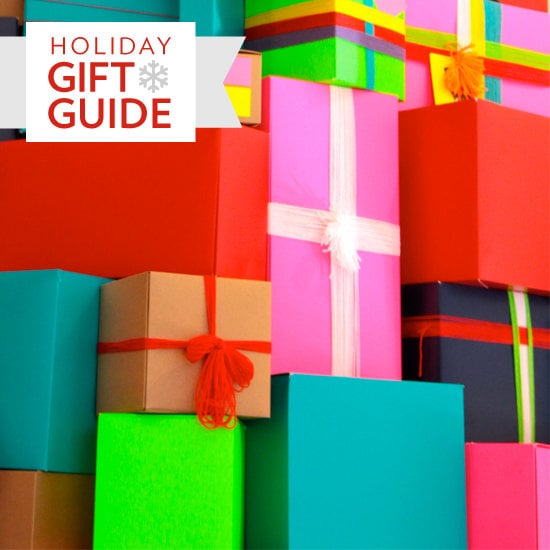 If you have a friend or family member who knows her notes, a beautiful bottle of perfume may put you on her "nice" list this holiday season. Check out BellaSugar for the best fragrance gifts to give this year [28].
Buzz has plenty of gifts for fans of The Hunger Games [29], from essentials like DVD and book sets to cutesy apparel and accessories. Check them out, and may the gift-giving odds be ever in your favor.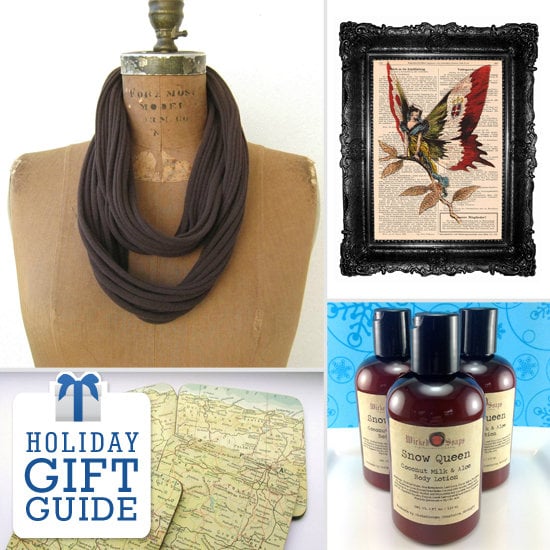 Savvy knows you've set a budget for holiday shopping, which makes these supercool Etsy creations [30] perfect holiday gifts. Even if you're shopping for someone who seems to have everything, this collection of Etsy finds has something for everyone from your best girlie-girl friend to the macho man in your life.
If you're stumped on what to gift a design-savvy friend [31] who seems to have everything, you're in luck — CasaSugar has rounded up 50 stunning objects that look like a million bucks but cost less than $50.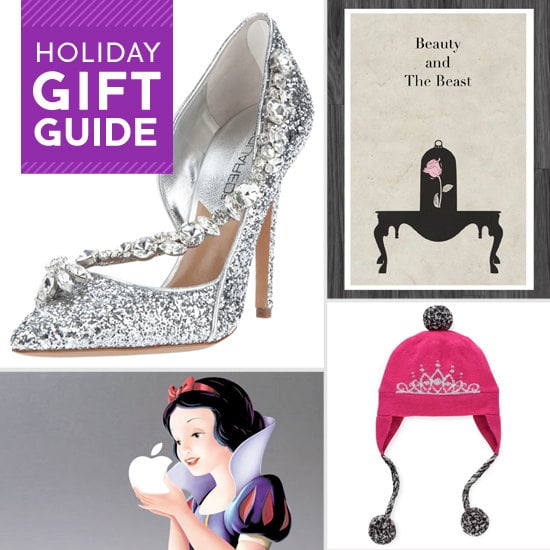 Whether it's a girlfriend who's still waiting for her prince charming or a sister who dressed as Belle every Halloween [32], anyone who's still got a soft spot for Disney princesses will love these gift ideas from TrèsSugar [33].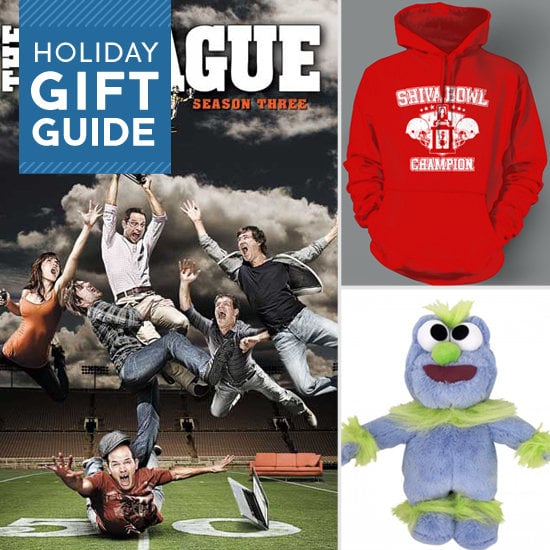 Fans of FX comedy The League are one devoted bunch, and if you gave them any of Buzz's related gifts [34], then they might act like they just won the Shiva Bowl.
The hardest part of your holiday shopping might just be for the men on your list, whether it's a brother, friend, husband, father, or boyfriend. While you could get him the latest video game release, opt for one of Bella's grooming gifts for the men you love [35] instead.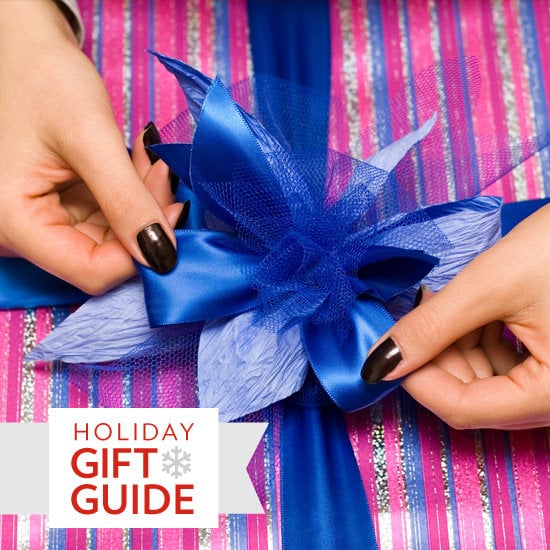 From stocking stuffers to boxed sets, Bella has the best nail gifts for everyone [36], from the casual polish user to the advanced nail artist.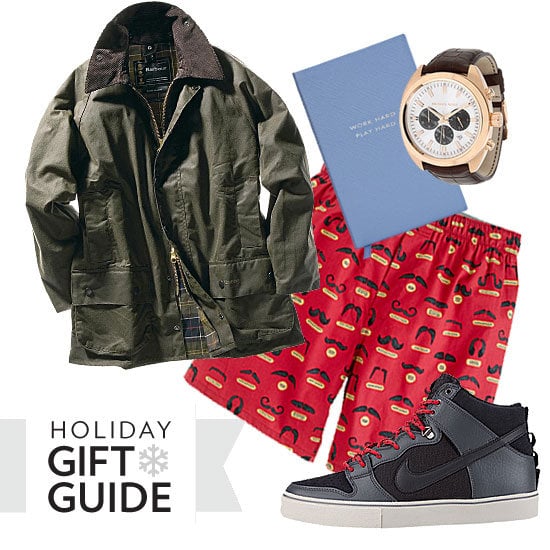 Consider this your ultimate field guide to finding just the right stuff to suit your guy's style [37], no matter what that may be. Fab has covered all the bases, so all you have to do is man up and shop!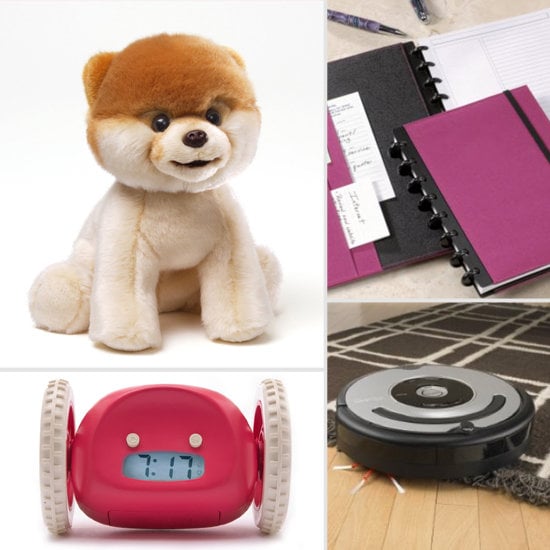 Savvy's found several gifts that will "buy" the recipient some time. Check it out to see perfect holiday treats for every busy professional [38].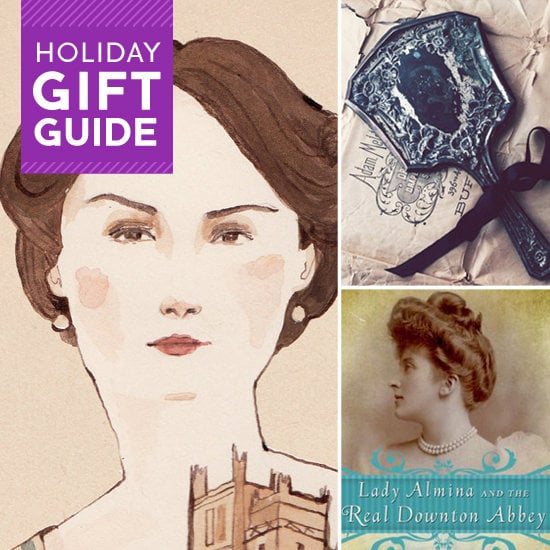 For those of you with a Downton itch you can't scratch, here is the gift guide for you! These unexpected gifts inspired by the show will give fans a holiday to remember, and will help them prep for the return of the series come the new year. Check out TresSugar's favorite Downton Abbey-inspired holiday gifts [39] now!
If you've got a Harry Potter-loving Muggle in your life, then consider your holiday shopping done. Buzz has 50 amazing gifts for fans of the wizarding Harry Potter world [40], from cute key chains to more high-end items like crystal balls and magic wands.
From everyday kitchen-users to the entertainment-minded, Yum has rounded up their favorite cooking and bar gear [41] that's sure to satisfy the urban minimalist in your life.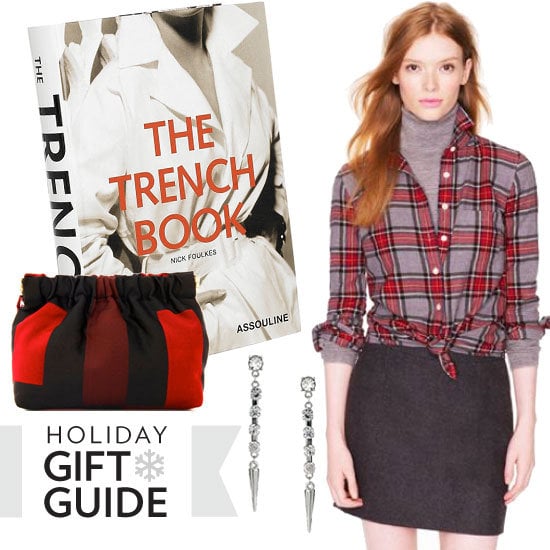 Fab is taking active measures to scout the best gifts at a really reasonable price point — click to see their guide to great gifts under $100 [42].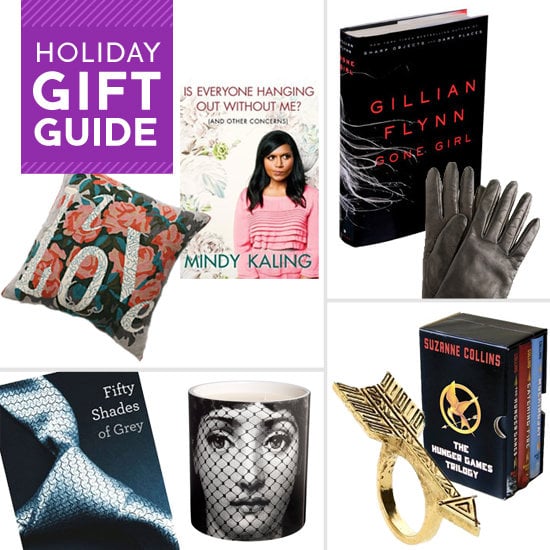 If you're looking for inspiration for the hard-to-shop-for women in your life, look no further than their favorite book! Très is offering up five gift guides based on some of the hottest books of the year [43].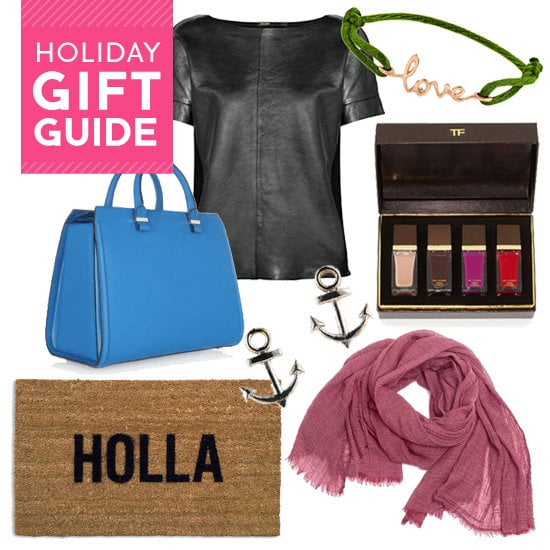 Pop's editors got a head start on planning for 2012 so that you have plenty of time to find the right earrings, stationery, or bag to give. Click through to see 100 top picks for the perfect present [44]!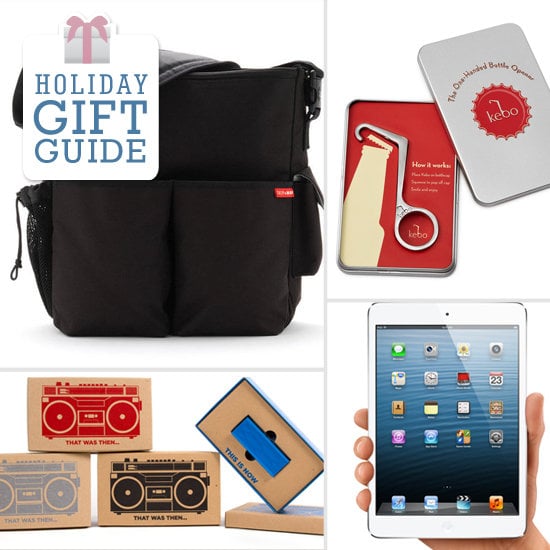 From one-handed bottle openers to daddy-and-me tees, LilSugar has gifts for a new dad [45] that will make his life easier, more stylish, and more fun!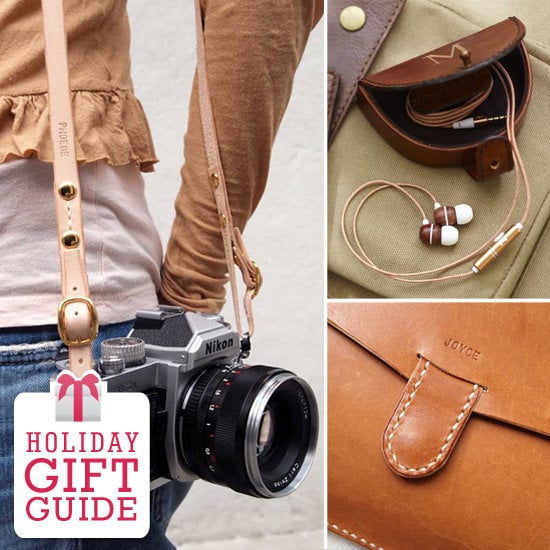 Geek is helping you be a gift-giving overachiever this holiday season — monogram some timeless tech accessories [46] for every gadget geek on your shopping list.
Just because running isn't a gear-heavy sport, doesn't mean the runner in your life won't appreciate a few gifts to inspire her training, lift her spirits when the going gets hard, and celebrate her big finishes. Fit has some great gift ideas for the runner in your life [47].
For all the cynics out there, there's something to be said for hipster style: it's practical, fun, and often quite stylish. Shop Casa's snazzy gifts [48] for the fixie-bike-riding, plaid-wearing hipster in your life.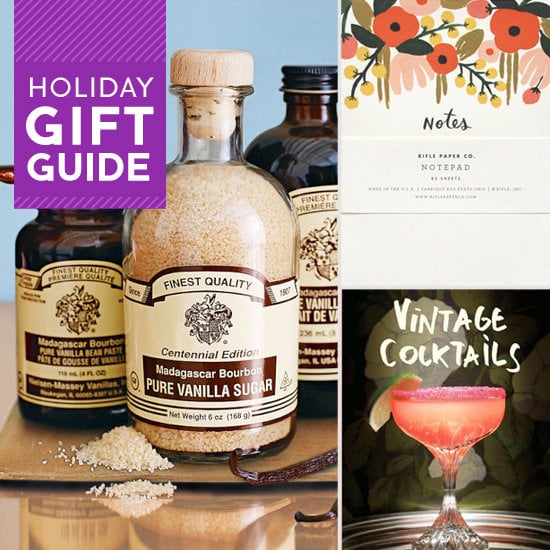 Whether you're scrambling to find a last-minute hostess gift for Thanksgiving or planning ahead for the rest of the holiday season, TresSugar found a variety of options to suit the entertainer with vintage style [49].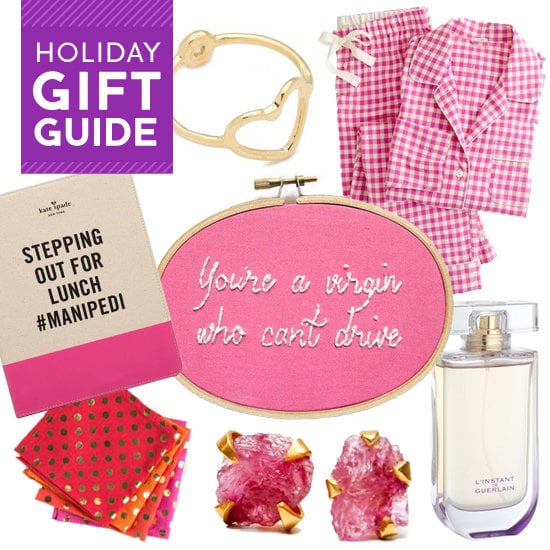 Never ones to shy away from girlie guilty pleasures, the TrèsSugar editors are asking Santa for all things feminine, sparkly, and luxurious. Check out their ultimate girlie holiday wish list now [50]!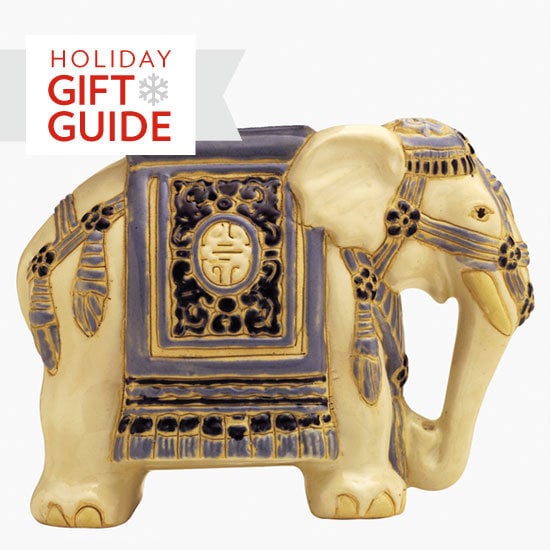 Do you have a white elephant party coming up, or perhaps you merely have friends with goofy senses of humor? Then let the gag gifting begin. BellaSugar is back with their annual roundup of the best white elephant gifts [51], and it's better than ever!
It's too bad that the best kind of element — the element of surprise — isn't charted on the periodic table. Gift the science geek in your life [52] with GeekSugar's clever (and practical!) presents saluting the natural and physical sciences.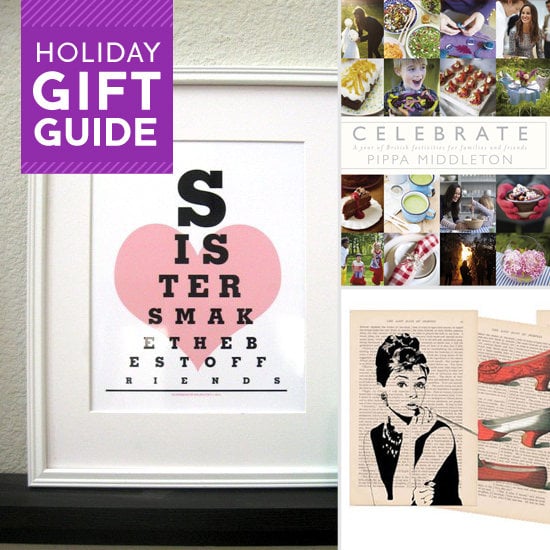 Shopping for a sister can be just like shopping for a best friend, and Très is helping you show your sister how important she is [53] this year with its roundup of thoughtful gift ideas.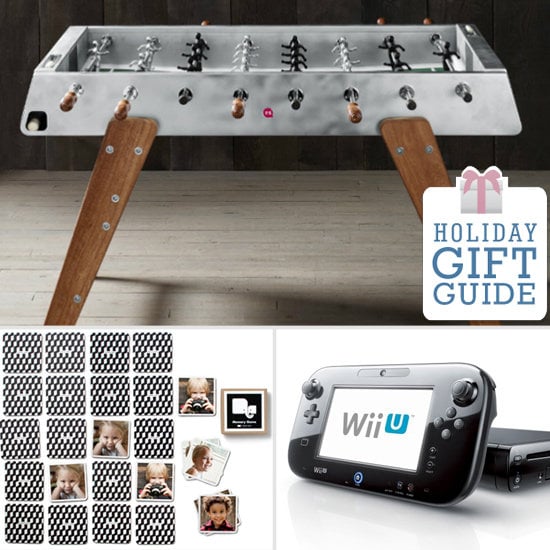 Who says everyone on your gift list needs a present of their own? Sometimes it's a gift for the entire family that gets everyone excited. Shop Lil's roundup of gifts that everyone can enjoy [54].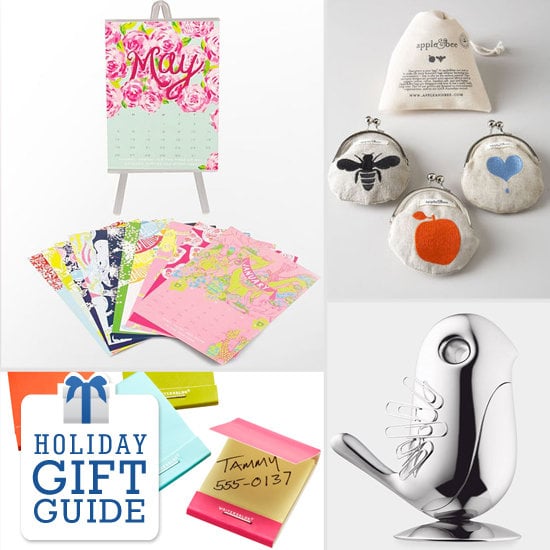 We all have a friend in our lives who's the hardest working girl we know. To help make her 9-to-5 life easier, Savvy gathered stylish but practical gifts for the career girls [55].
Très is giving you a head start on your holiday shopping by scouring the web for small, affordable gifts that your girlfriends [56] are sure to cherish.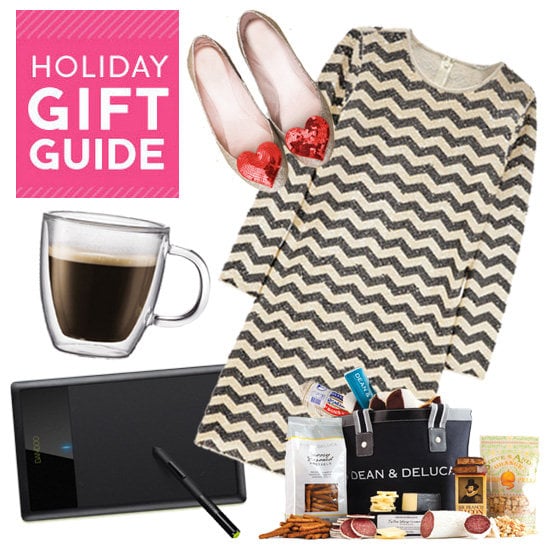 No one wants to break the bank when it comes to holiday shopping, which is why Pop put together 100 great gifts that are all under $200 [57].
The Perfect Gift Ideas For Your Fashion-Forward Friend!
We're all on the hunt for gifts for our loved ones, and today, we've rounded up some great gift ideas for your stylish best friend. Whether it's a pair of simple gold earrings, a statement-making printed scarf, or a covet-worthy colorful clutch, press play to see what we plan on giving our fashionable friends. And while you're at it, treat yourself — we're pretty sure there's something chic in there for you, too! On Allison McNamara: H&M top, Stella & Dot necklace, TOMTOM ring.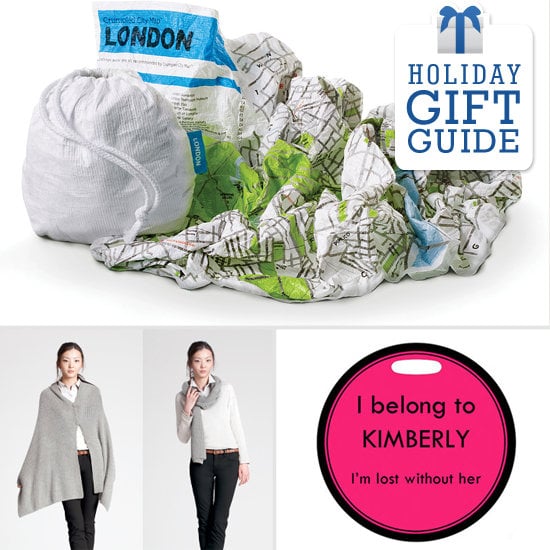 Every traveling expert needs an arsenal of products to make their journey smoother. If you're stuck on what to get your friend or family member who's been bitten by the travel bug, head to Savvy for some smart travel gift ideas [58]!
Dream Gifts For the Person Who Has Everything
Shopping for those who always seem to be ahead of the curve, never miss a trend, and seemingly have everything can be the hardest to buy gifts for. On the other hand, the ones without wish lists can be difficult, as well. But with these five dreamy presents, you can be sure you're giving luxurious, unique sets that will make just about anyone happy.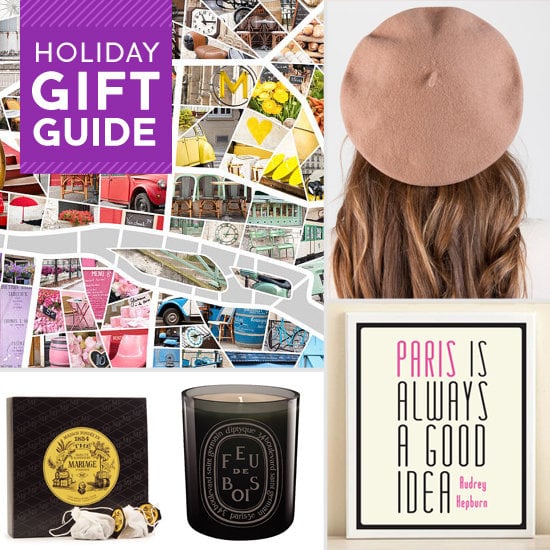 For the holidays, give your favorite wannabe Frenchie music by France's 1960s pop princesses, a colorful photo map of Paris for her chic appartement, delicious French delicacies, or books about the French way of life. Check out TresSugar's gift ideas for the Francophile [59].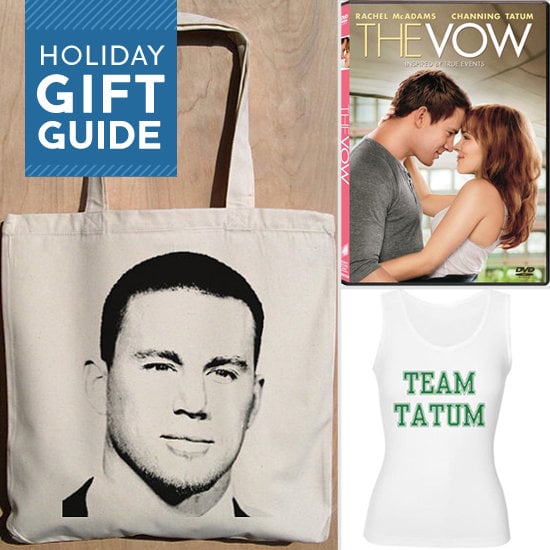 Step up your gift-giving this year with this season's best present . . . the sexiest man alive. Yes, Buzz is helping you give the Channing Tatum fan [60] a little eye candy and a present they will surely appreciate.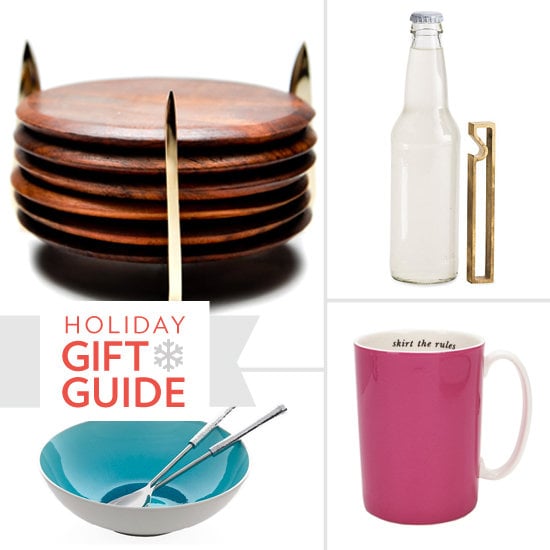 CasaSugar rounded up timeless gift options — from elegant trays to polished vases to classic, versatile stationery — that will never go out of style. Click through to shop our favorite gifts for the minimalist [61] on your holiday shopping list!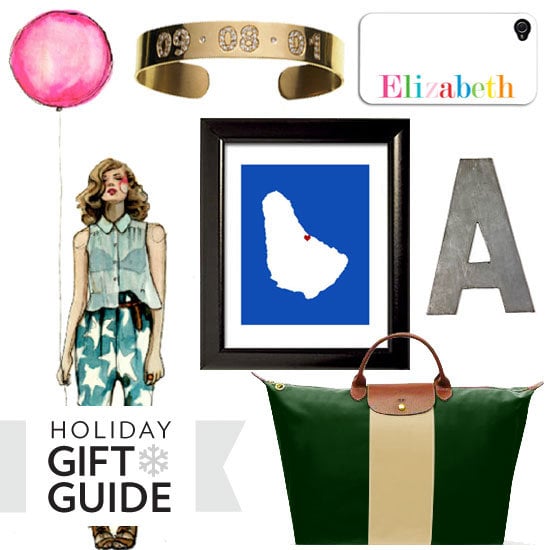 Looking to impress your loved ones with an extraspecial gift this holiday season? Nothing says "you're the bee's knees" like a personalized gift [62], and on that note, Fab handpicked 12 gifts that are sure to please even the most finicky friend.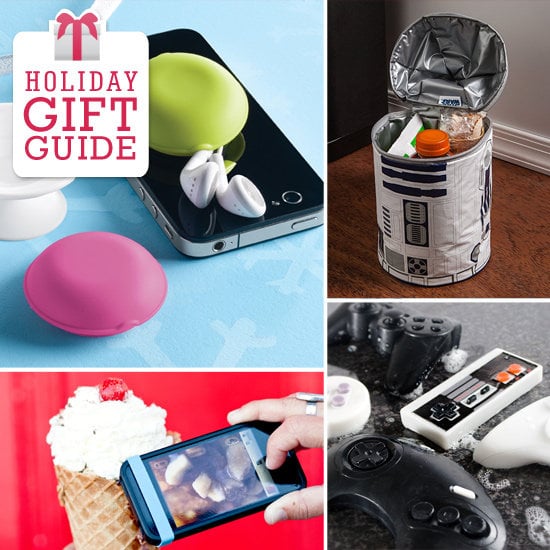 Even if your wallet is a little on the lighter side this holiday season, that doesn't mean you have to miss out on all the gift-giving fun. Just head to GeekSugar for cute gadgets and gizmos under $20 [63] that are sure to charm the geeks in your life and, most importantly, won't break the bank.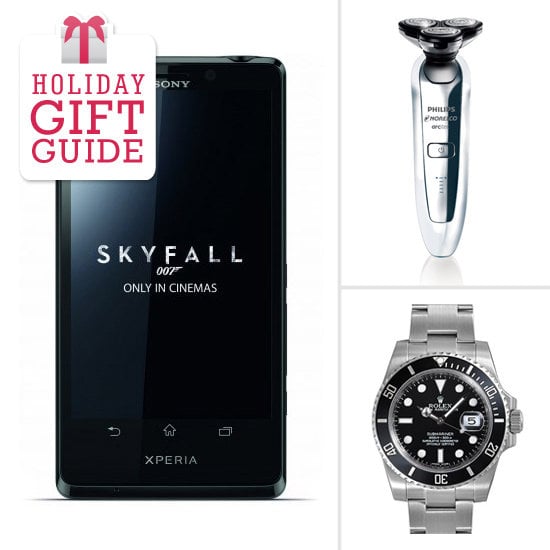 If these gadgets are fit for the most deadly (and dashing) British secret service agent there ever was, then they are certainly worthy of the Bond (or Bond mega-fan) in your life. Check out Geek for gadget gifts handpicked by 007 himself [64].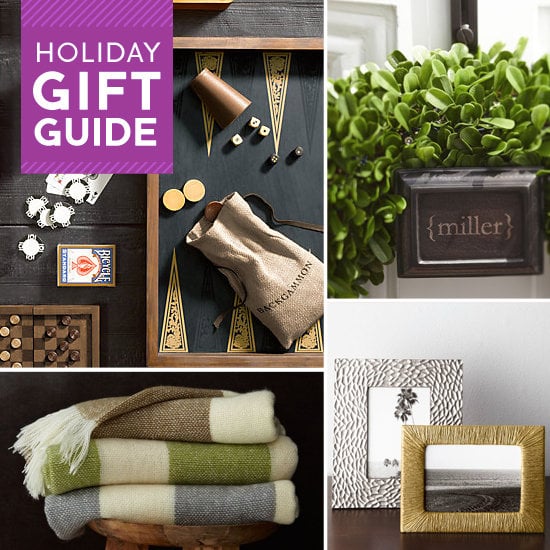 It's never too early to start getting those gifts together — especially for those hard-to-buy-for newlyweds. Check out Très for a go-to guide for great newlywed gifts [65].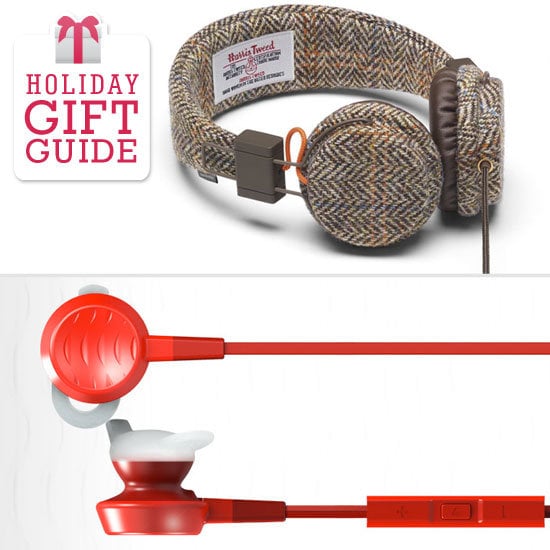 Gone are the days of exclusive use of complementary earbuds packaged with a phone or music player. Give the sound of rich music (or podcasts or streaming video) with Geek's choice of headphones for every kind of listener [66].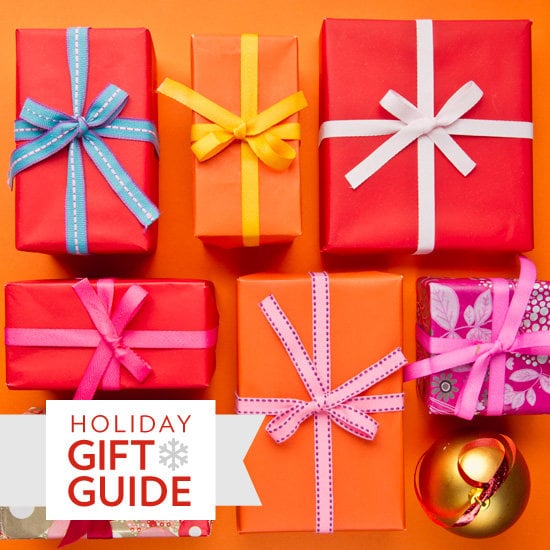 From lipsticks to nail colors and perfume sets, fashion designers are putting their coveted names on all things beauty this holiday season. Whether she's a label snob or just into the finer things in life, your giftee will be happy to unwrap one of these designer gifts on BellaSugar [67].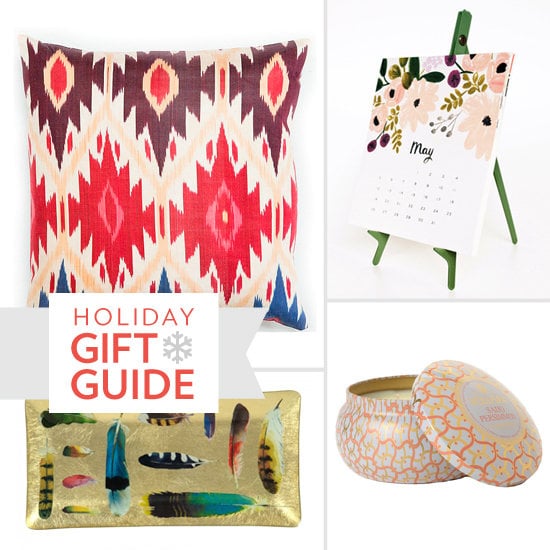 With bold patterns, bright prints, and eye-catching colors, Casa's gorgeous gifts are sure to please the design-savvy bohemian [68] on your holiday shopping list.
If there's a special mom-to-be on your shopping list this holiday season, save the baby gifts for next year, and treat her to something that's all about her. Lil has some great gift ideas for pregnant women [69] who'll be celebrating for two.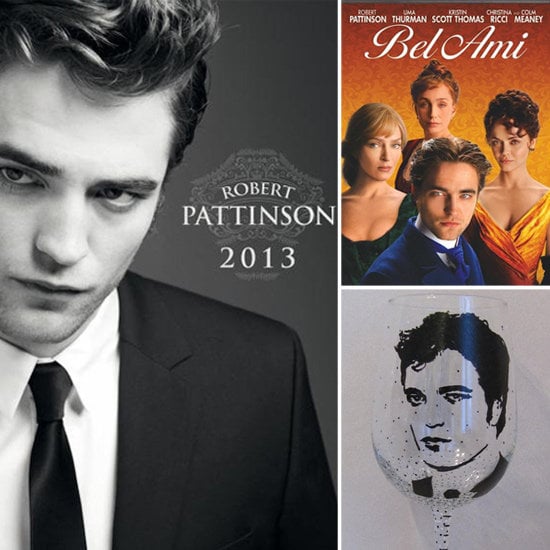 If you've got a Robert Pattinson superfan on your shopping list [70] this year, then rest assured that Buzz has got you covered with a ton of merchandise that will keep Team Edward support alive all year long.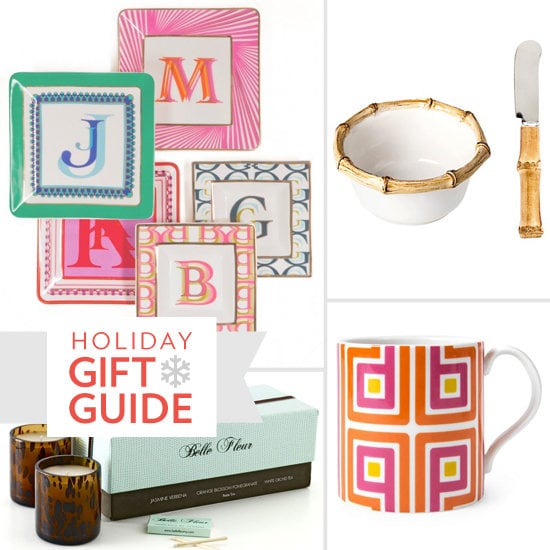 For the friend (or cousin, or co-worker, or mother) who loves timeless pieces with modern personality [71], these gorgeous accents are sure to please. From tortoise-shell details to punchy patterns to classic graphics, Casa curated a colorful collection of the most chic, old-meets-new finds on the market.
Head over to Bella to see the best way to gift (and get!) eye shadows, lip colors, and face powders, all packaged in pretty palettes [72].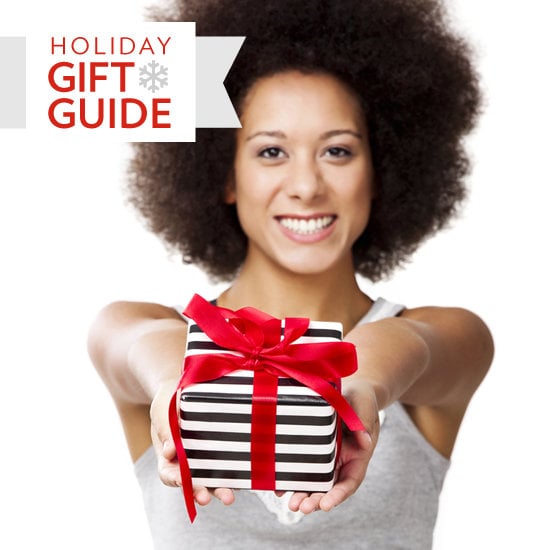 Bella brings you gifts ideas that even the toughest eco-friendly critics [73] will adore, especially if they have a soft spot for all things beauty. The following options are as do-good as they are feel-good for your mother to the holiday hostess.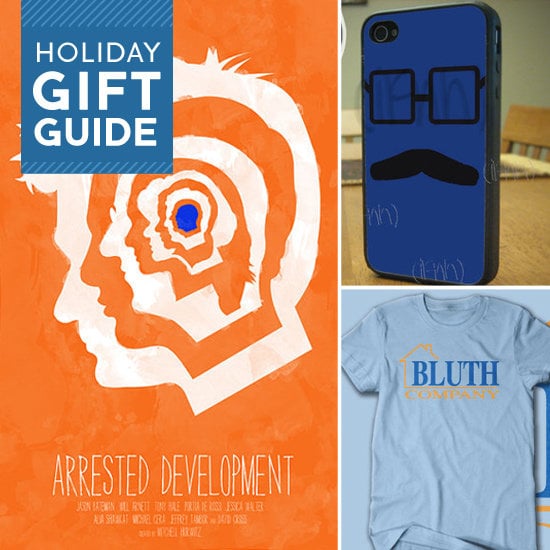 If you're shopping for an Arrested Development appreciator [74], Buzz has some cute ideas for the fan who knows there's always money in the banana stand.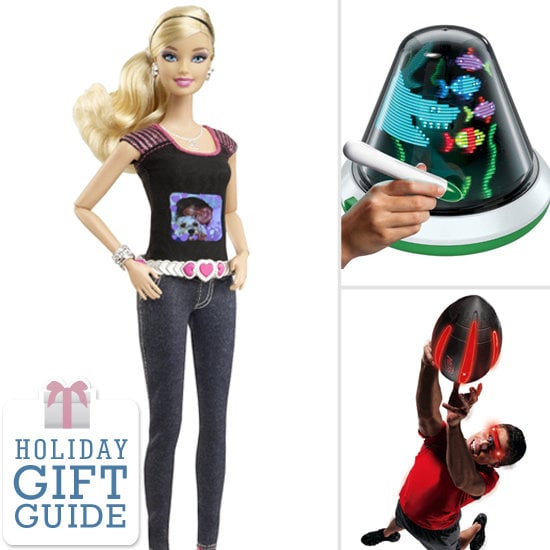 From a modern version of a traditional card game to a classic doll that does more than you'd ever believe, Lil's got some of the best finds for the 6-year-old [75] in your life.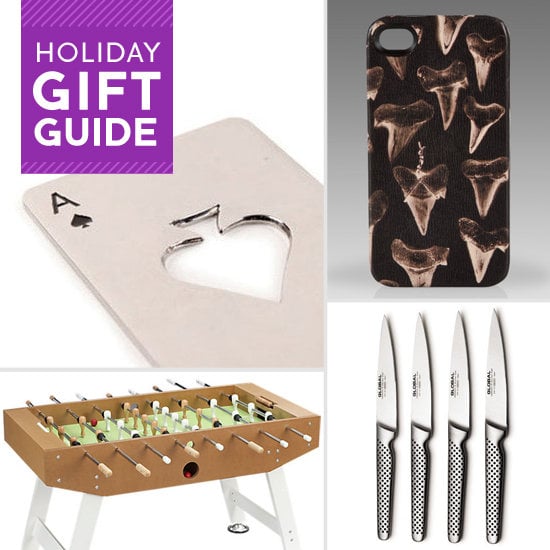 There's always the question of what's appropriate to get the new guy, the crush, or the friend with benefits. But no matter what your man's interests are (and what your relationship status is), Tres has got the gift idea for him [76]!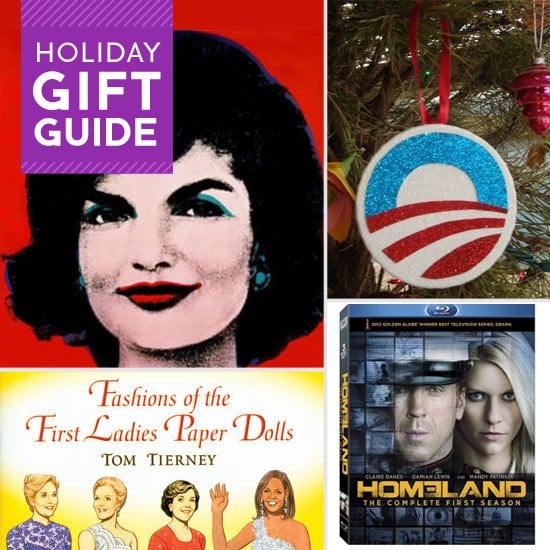 If your shopping list includes a politico friend who still follows the day's news out of Washington DC, then Très has some gift ideas [77] just for you.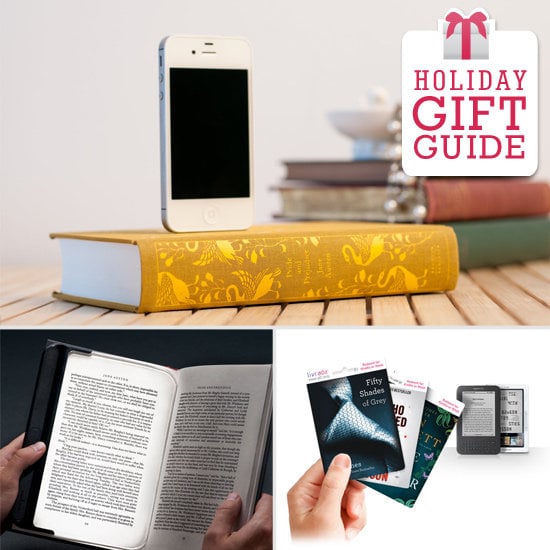 Geek is hooking you up with a gift guide for the bookworms [78], lit lovers, and aspiring novelists in your life.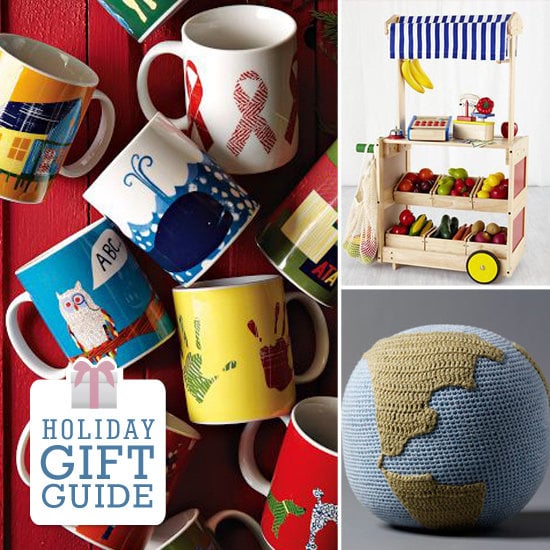 This holiday season, teach your kids the importance of charity by giving them an extra-special gift that gives back. From a hand-crocheted baby rattle to a flock of ducks in a needy community, LilSugar found nine ways to do good with your children's gifts [79] this year.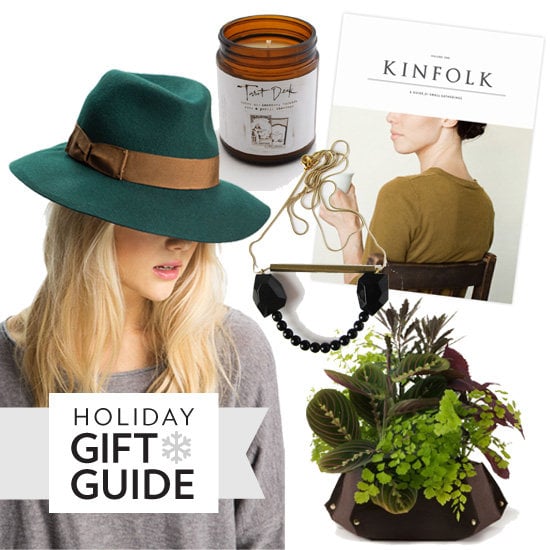 We've all got that girlfriend who moves to the beat of her own drum, and Fab has rounded up 14 offbeat, unexpected gifts that are perfect for your bohemian buddy [80].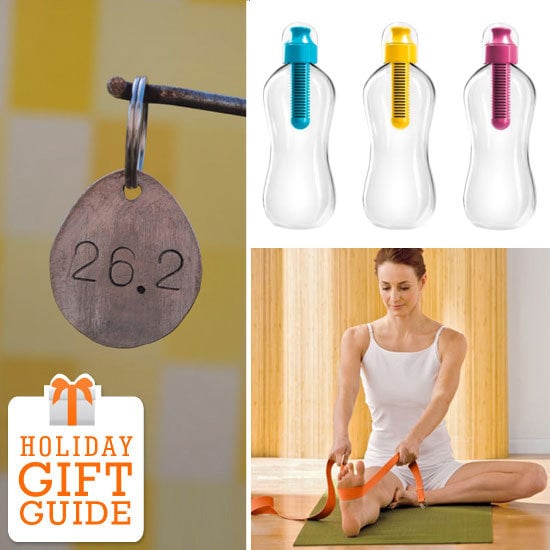 From the yogi to the runner to the gym rat in your life, FitSugar has 10 gifts under $10 for the fitness fanatic [81] in your life.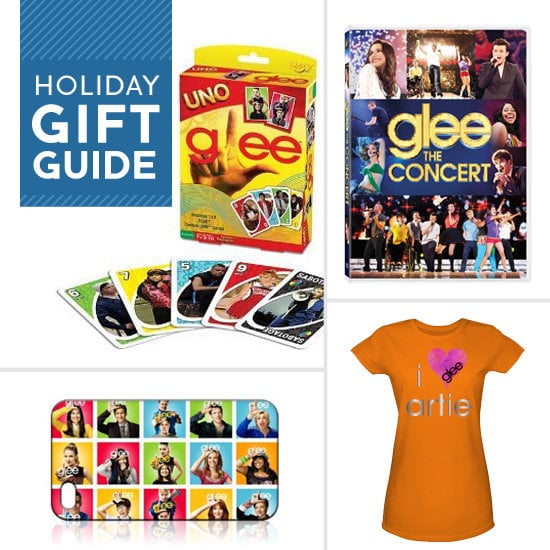 This holiday season, give the Glee fan in your life gifts that will have them singing for joy. Whether you know a Finn fanatic or a girl who's all about Artie, chances BuzzSugar has gifts ideas for the Glee superfans [82] in your life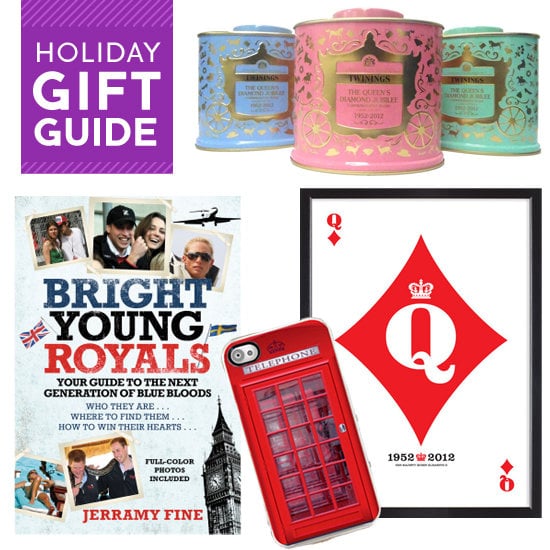 If you have a fan of the Windsors on your holiday list, TrèsSugar has some fun royal gifts [83] that will make her go barmy!
The Best Gift Ideas For the Guy in Your Life!
Let's face it — guys can be hard to shop for. Not to fear; we took on the challenge of finding the best gifts out there for that special guy in your life. Whether he's the sophisticated type who appreciates a gorgeous silk bow tie or a soft cashmere beanie, or is the creative kind who's in need of a stylish tome to write down his daily musings, we've rounded up the gifts to please any persona. Watch on to see our picks, and check out our other gift guides to make shopping easy for Mom and friends. On Allison McNamara: Club Monaco top and skirt, House of Lavande earrings. Hair and makeup by Kasia Bohos.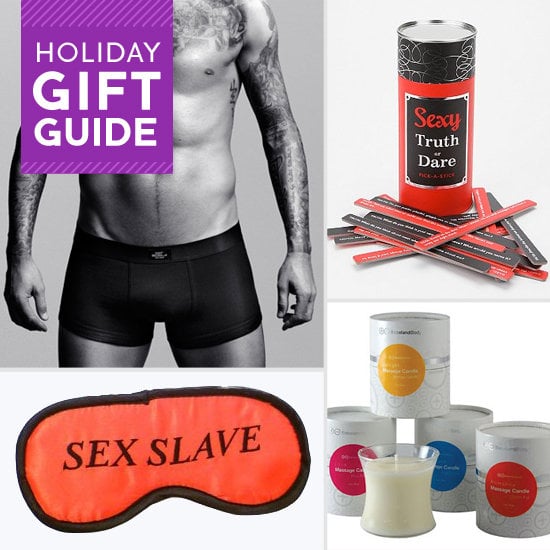 Baby it's cold outside, but it's hot, hot, hot inside! Très has sexy gift ideas for your significant other [84], whether you're married, casually dating, engaged, or "it's complicated."
Whether she's an avid vegetable gardener, an aspiring beekeeper, or someone who always has a kitchen DIY [85] project in the works, YumSugar rounded up the best gifts for the homesteader in your life [86].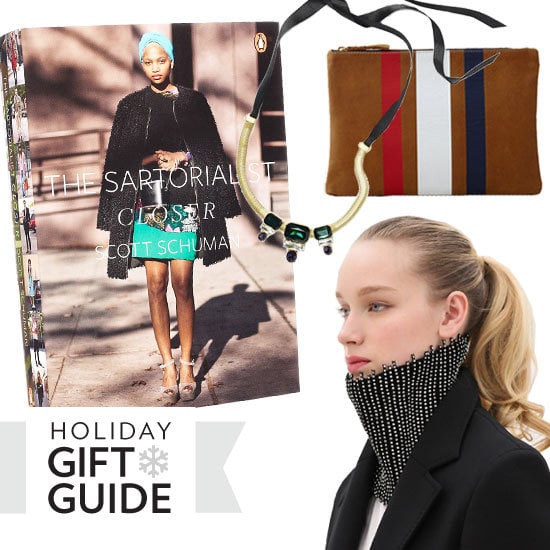 Fab has put together a stylish "one size fits all" gift guide [87] full of indulgent pieces like statement accessories, chic notebooks, must-have iPad cases, and more.
With the final season of Gossip Girl underway, it's the perfect time to give the show's biggest fans the appropriate gear. Whether she's into books, music, or Blair's style, Buzz has a variety of Gossip Girl-related gifts [88] she's sure to love.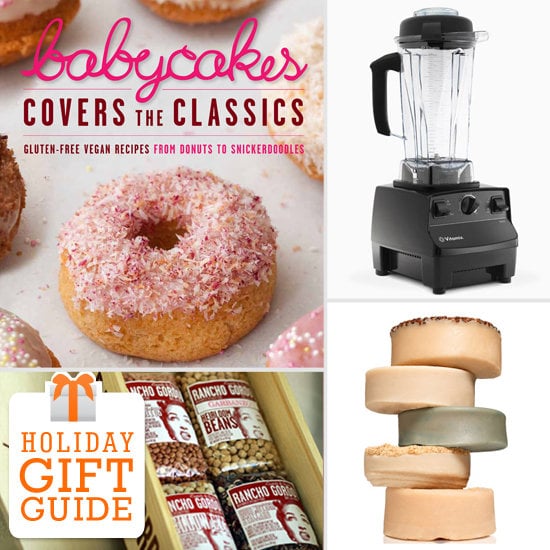 If you have a vegan food lover in your life, then Fit has the perfect holiday gift list — click to see the best presents for vegans now [89].
Gifts $30 and Under You'll Want to Keep For Yourself
If there's one downfall of the holiday season, it's that things can get expensive. Finding a special gift for all the people in your life might make your wallet weep, but with this gift guide, your friends and family will be elated to receive any of these items from the bunch — and everything is $30 or less.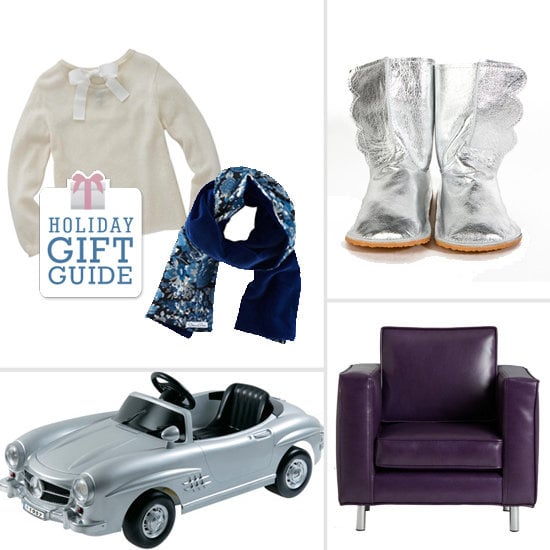 While we don't believe in round-the-clock spoiling, treating them to a little something special here and there (especially during the holidays) is a practice that we stand by. Check out Lil's luxe finds for your precious tots [90] — from itty-bitty babes to bigger kids who love to live the good life.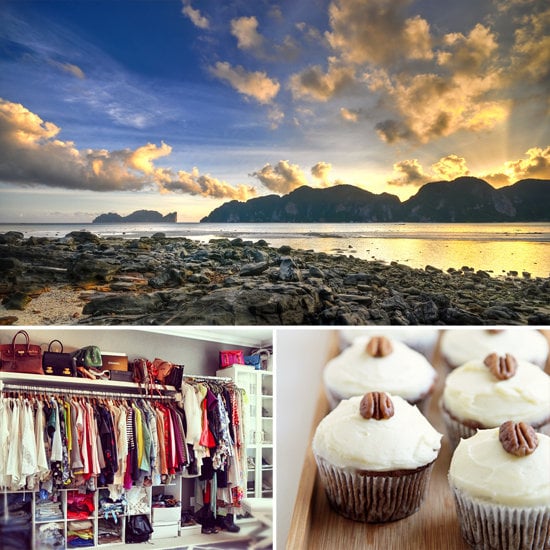 Remember when you were younger and you gave "coupons" to your parents for things like a free car wash? Savvy's bringing that back with a grown-up, sophisticated roundup of thoughtful gifts that cost nothing [91].
Since the holidays are all about tradition and nostalgia, it only seems fitting to give retro-inspired gadget gifts [92] to the techies on your shopping list — and Geek has a great roundup of them!
This holiday season, give your cat one of these fun scratching posts and give your $1,000 sofa a break. Head to PetSugar for the best scratching posts at every price point [93].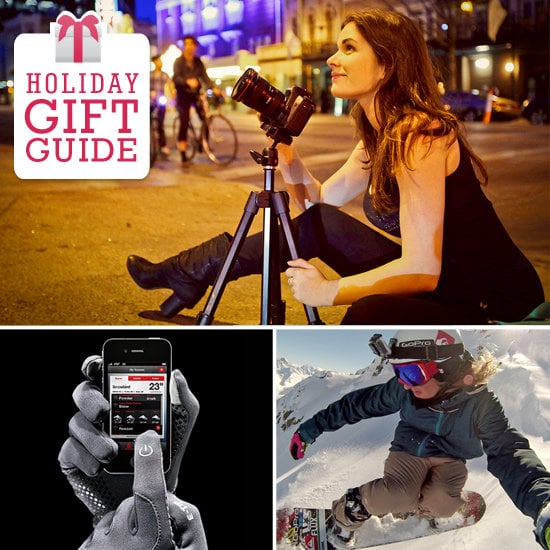 You may have heard of a little app called Camera+, a tool for iPhone and iPad with advanced image editors that make mobile photographers go gaga, and Geek caught up with the app's founder, Lisa Bettany, to get her holiday gift picks [94].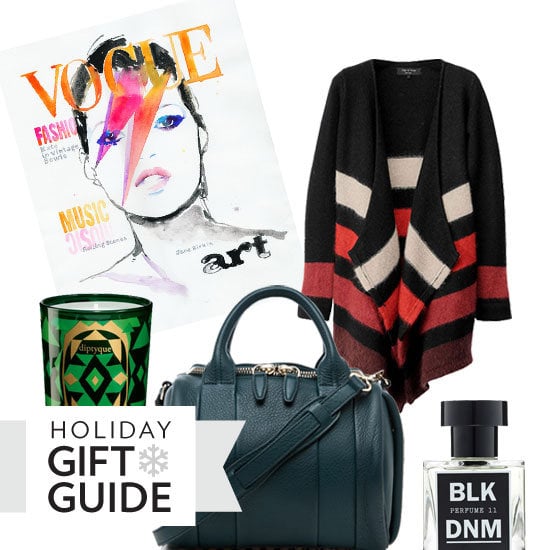 Since the FabSugar editors have been very good this year, they're asking Santa for luxurious Winter coats [95], delicious scented candles, chic kitchen gadgets, and, of course, dream-ticket shoes and bags.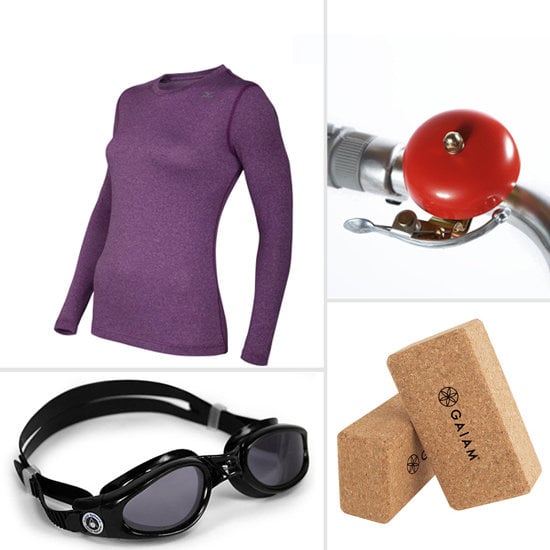 FitSugar rounded up 25 gifts, with selections for the runner, yogi, cyclist, and fitness freak that your wallet will appreciate. Check out these fitness finds under $25 [96].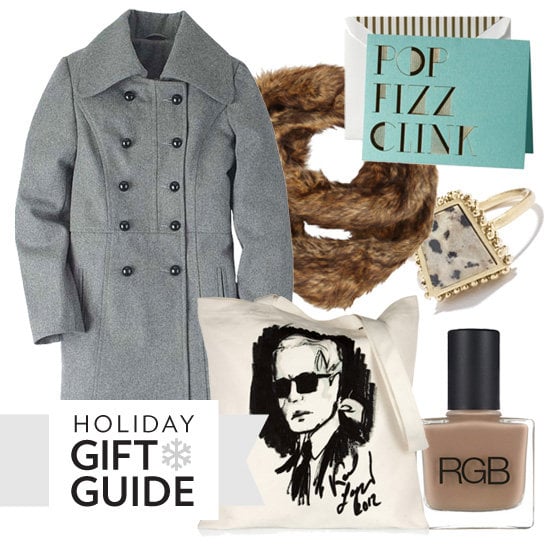 We all want to get more bang for our buck, especially when it comes to buying gifts for our loved ones, and Fab's tracked down 30 finds — an edgy tote bag, a statement necklace, even a crisp coat — that all happen to clock in under a cool $30 [97].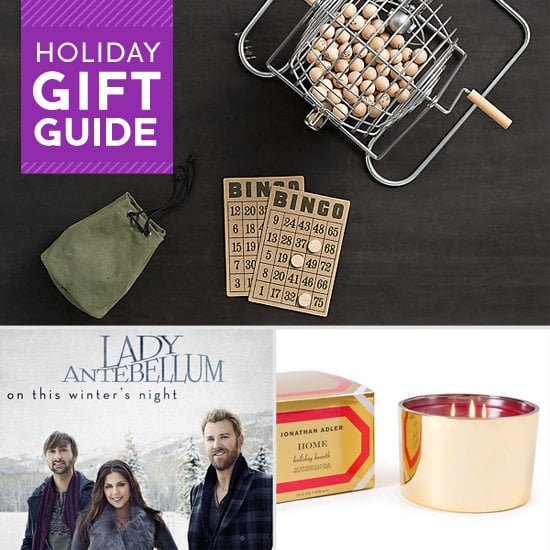 If you're meeting the family for the first time this Turkey Day, TresSugar's got some holiday gift ideas to make a great first impression [98] and keep the meetup stress-free.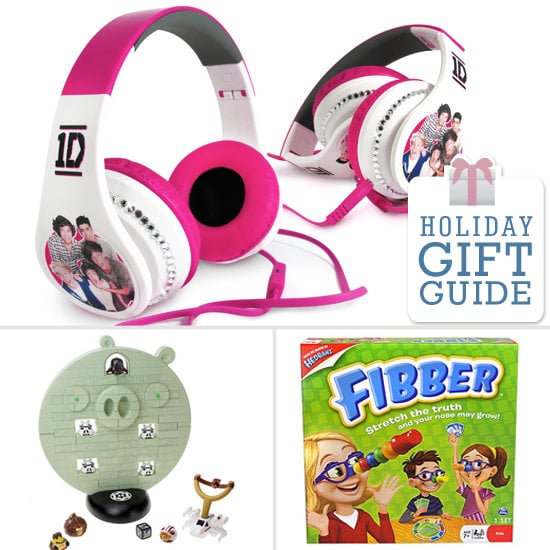 From music-inspired toys that reflect your child's favorite music group to games that bring the whole family to the table, Lil' rounded up the best gifts for the 7-year-old [99] on your list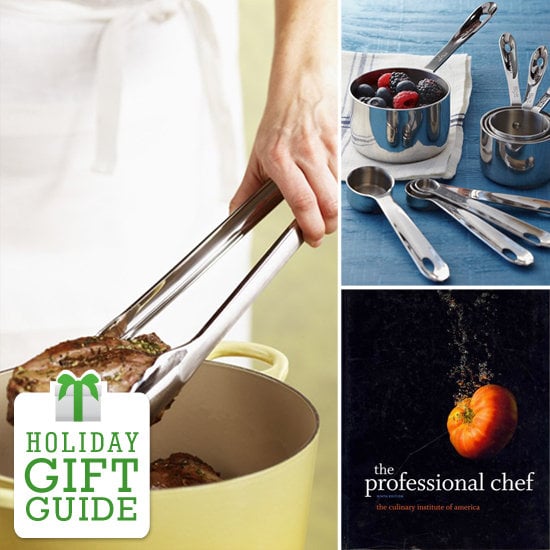 It's easy to pull together essential items for both home kitchen and professional use. YumSugar rounded up some ideas perfect for the aspiring chef [100].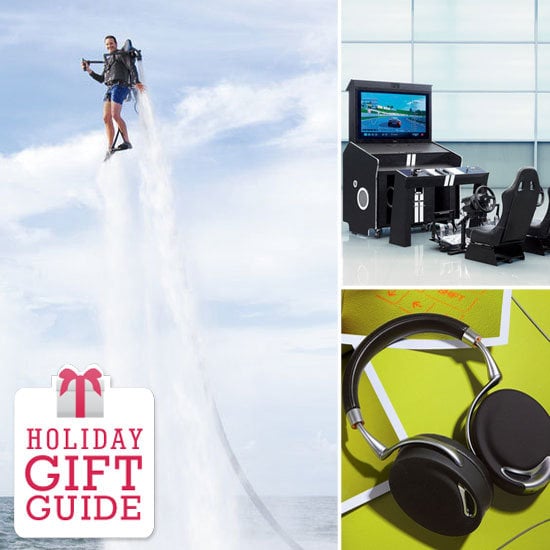 Get ready for some major gadget lust to hit when skimming through the Neiman Marcus's 2012 gadget gifts [101] on Geek.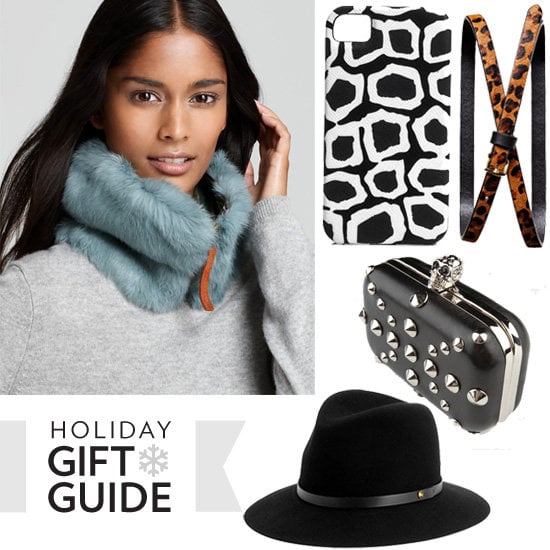 Your sister is one of the most important people on your holiday gift list — not just because she's so special to you, but also because if you get her something she doesn't like, you'll never live it down! Check out Fab's roundup of stylish gifts for your sister [102].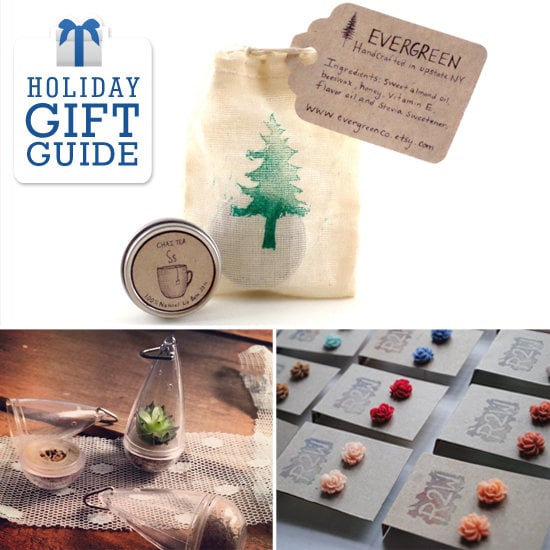 It's always nice to have a small gift for a co-worker or a neighbor (like that cute guy down the hall), and Savvy's collection of $5-or-less Etsy finds [103] is perfect for giving little trinkets this holiday season.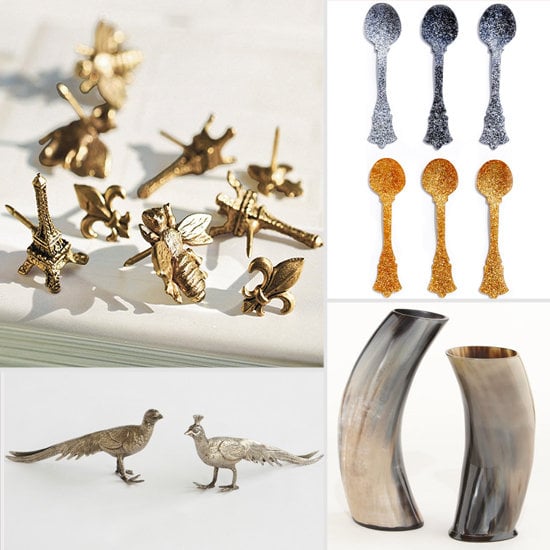 We all have that friend who loves luxury, and we wouldn't blame you for being intimidated by the thought of shopping for her. Luckily, there are plenty of sophisticated, even regal, finds for less than $100 [104] to gift her this holiday season, and CasaSugar has rounded them up.
Our Ultimate Holiday Wish List — Meet the Whole BellaSugar Team!
Now that it's the holiday season, it's time for all six of your beauty editors at BellaSugar to dish on what we'd love to get, as well as give, this year. And the sky's the limit. From nail polish to luxury fragrances, get our expert picks and meet the women behind BellaSugar. On Kirbie: Erin by Erin Fetherston dress.
Jessica's gift: Guerlain Liu Eye & Lip Calligraphy Palette [105] ($79)
Maria's gift: L'Occitane Hand Cream Bouquet [106] ($50, originally $60)
Kaitlyn's gift: Jo Malone Tea Trousseau Gift Set [107] ($695)
Annie's gift: Frédéric Malle Coffret Collection for Women [108] ($285)
Jaime's gift: Deborah Lippmann She's Always a Woman Nail Polish Set [109] ($25)
Kirbie's gift: Tom Ford 4 Piece Lip Color Boxed Gift Set [110] ($192)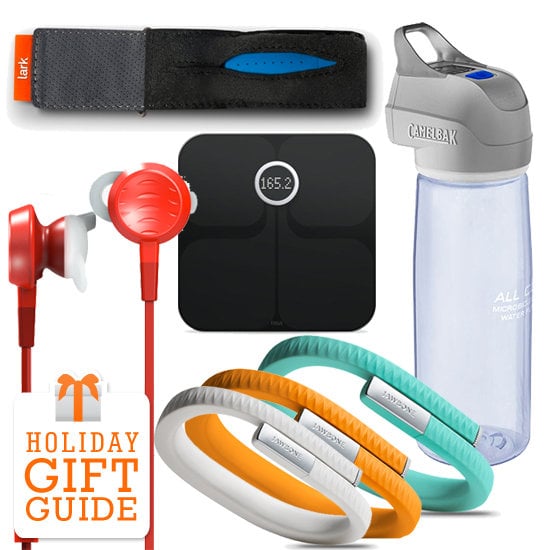 FitSugar rounded up some of the best fitness gadgets [111] from this year; from the new to the new and improved, check out 10 fitness gadgets that make a great gift!
From handmade jewelry and prints to much-needed accessories and clothing, Fit's got just about every gift your yoga-loving gal [112] (or guy) could wish for.
Want to delight the little gamer in your life? Fill her stocking with one of the following 11 just-released video games [113] when you head over to LilSugar.
Hey, girl: check out BuzzSugar for the best Ryan Gosling gifts around [114].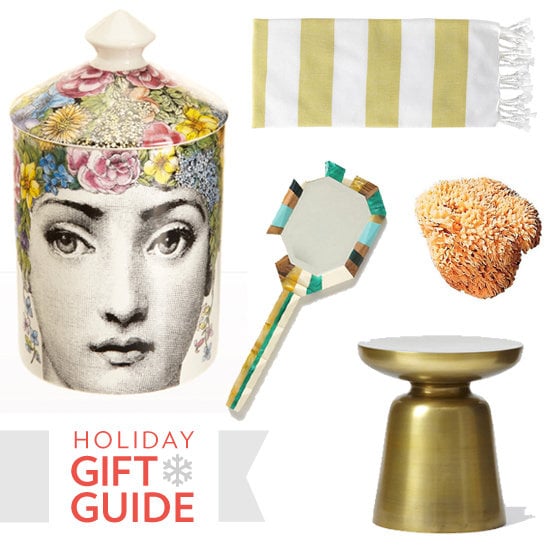 Instead of a spa certificate, consider giving luxurious bath accessories that re-create the experience — year-round. Head over to Casa to shop their selection of indulgent bathroom gifts [115].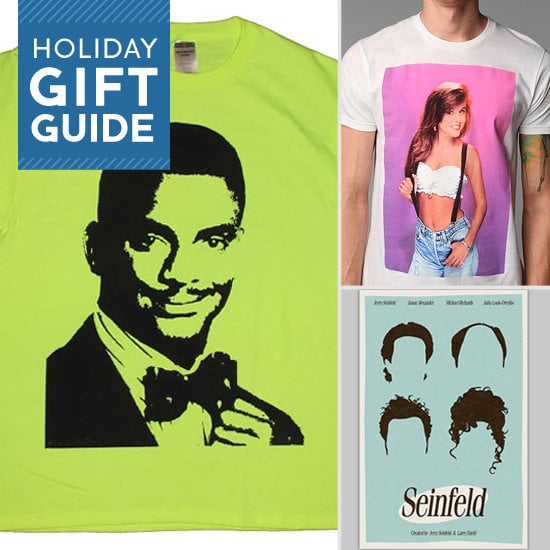 We all know '90s nostalgia is hot, hot, hot right now, and Buzz is helping you get in on the trend by helping you find a nostalgia-themed gift this holiday season [116].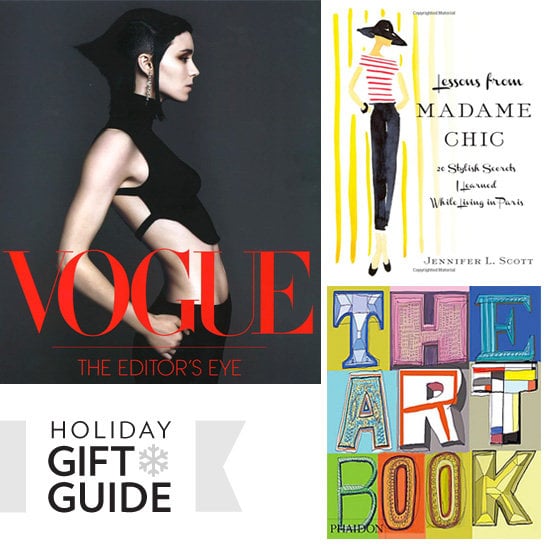 Who doesn't love a good read? Or at least a beautiful coffee-table book? If you're having trouble picking out gifts for your friends and family, then consider getting them one of the latest and greatest fashion and art tomes [117] from FabSugar.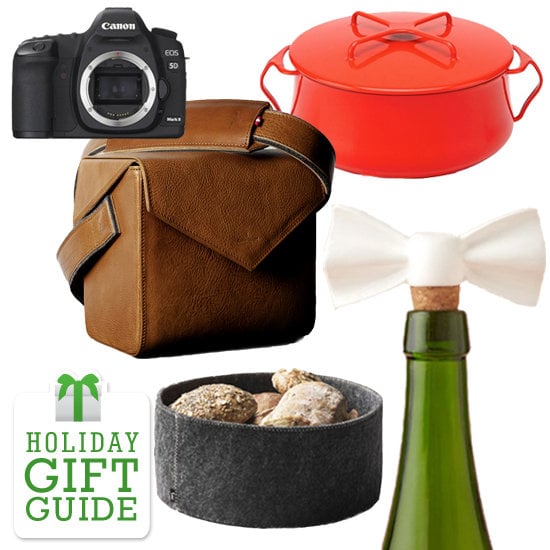 Yum editors divulge what they're hoping to find under the Christmas tree. See what's at the top of their wish lists [118]!
From kitchen gadgets that inspire them to cook to big-ticket getaways, see what items the FitSugar editors have on their wish lists [119] this holiday season.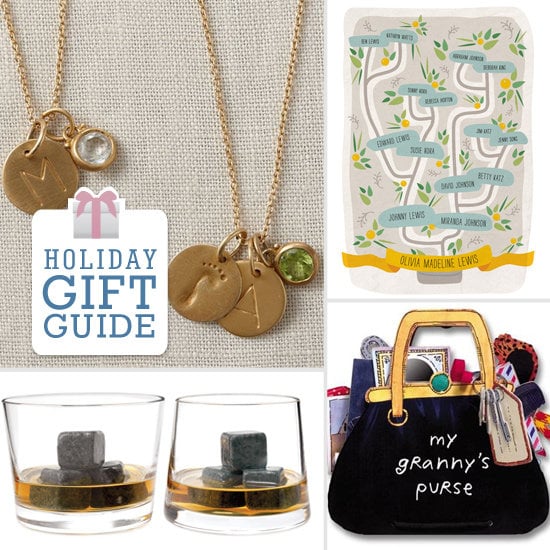 Forget the cliché "World's Best Grandpa" t-shirt and ho-hum mugs. This year, Lil is providing great gift ideas for grandparents [120] that are sure to make them smile.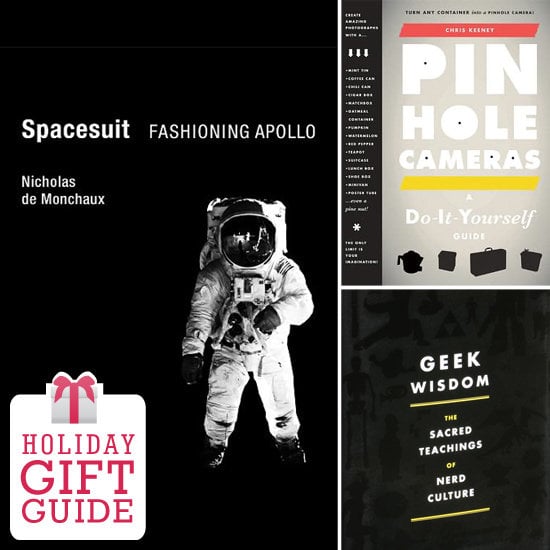 Geek has curated the ultimate collection of coffee-table books for geeks [121], including a retrospective of "the sacred teachings of nerd culture" and a catalog of all 2,500 Star Wars figurines.
One of the best things about the holiday season is all the well-priced gift sets. And while there are plenty of palettes, fragrance, and nail sets available, you might want to avoid an awkward gifting mishap (who really wants to be told they could use some acne or antiaging products?), and keep all those amazing skin care sets for yourself. Head to Bella to shop the best skin care finds for the season [122].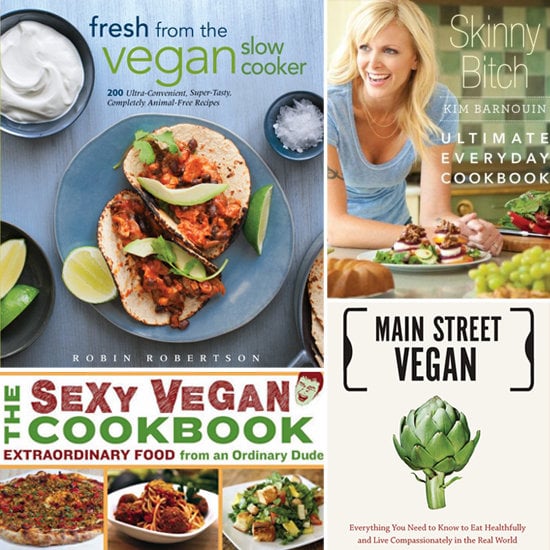 From the everyday to a special occasion, each of Fit's vegan cookbook finds [123] will help your favorite vegan get her creative juices flowing.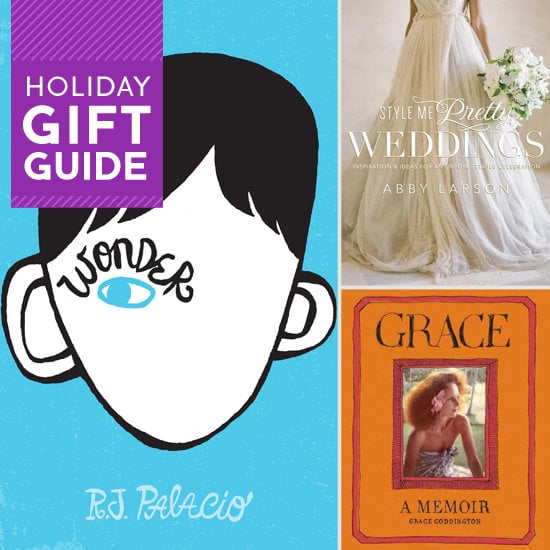 No need to stress over holiday shopping. TrèsSugar has curated a collection of the best 2012 reads to cover everyone on your list [124].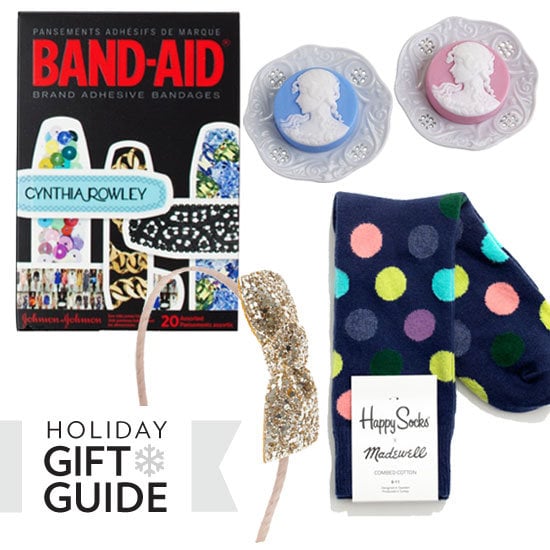 From cheeky cocktail napkins and vintage brooch-inspired soap to a seriously stylish origami set and a macaron-shaped pouch for all your pretty little things, Fab's found 15 quirky, colorful white elephant gifts [125] that you may actually have some trouble giving up.
Giving a gift set for the holidays is smart and convenient, since they already come in pretty packages. Whether you're giving to someone who wants voluminous hair, loves long lashes, or just has a thing for unicorns (yes, you read that correctly), here are five gorgeous sets for you to pick up. On Kirbie: Karen Kane dress, Melinda Maria necklace.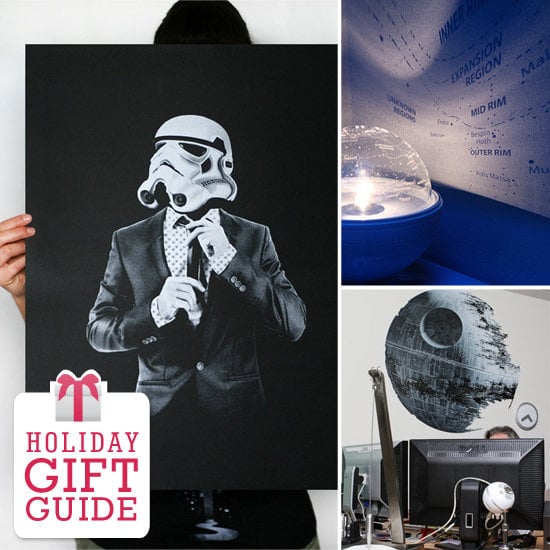 Geek has some surefire Star Wars gifts [126] for Rebels, Siths, and disciples of the Republic old and new.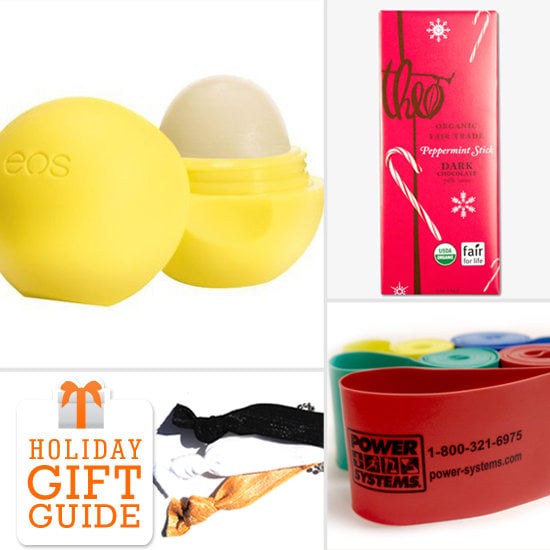 Whether you're looking for a little extra something to add to an existing gift or are on a tight budget, Fit has 10 fitness- and health-inspired gifts [127] that do not go over the $5 mark.
Fab's got all your bases covered when it comes to pretty lingerie gifts [128], from the most provocative kind of lace teddy to a sweet set of everyone's favorite candy-colored undies.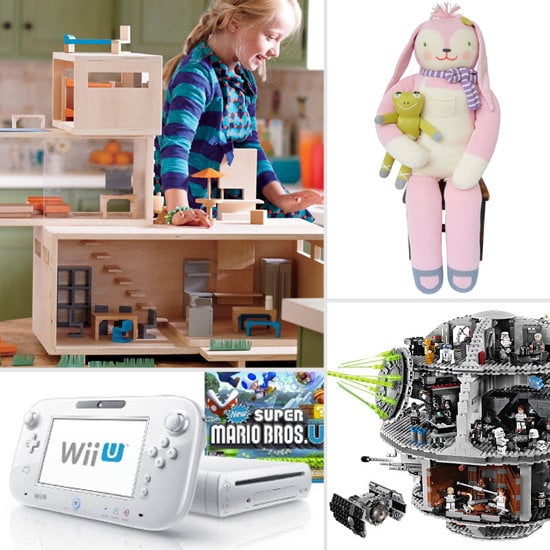 If you want to really wow your kid this holiday season [129], then splurge on a gift that's guaranteed to induce squeals, screams, and maybe even some jumping up and down. LilSugar is offering up pricey presents that are well worth the splurge.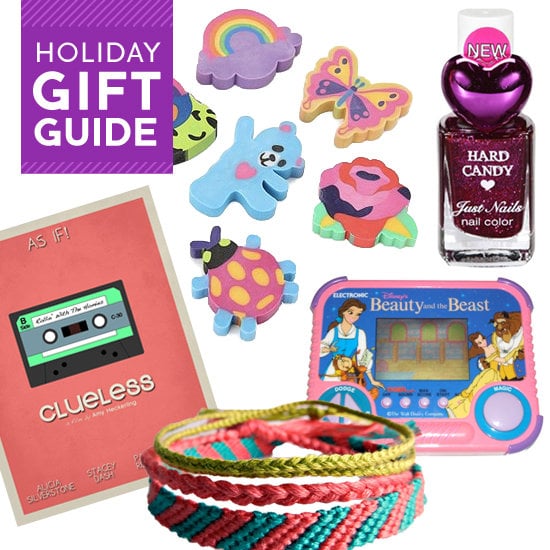 Whether you have a girlfriend, sister, or significant other who's missing her '90s girlhood this holiday season, check out TrèsSugar's nostalgic stocking stuffer guide [130]. She's sure to be visited by the ghost of Christmas past!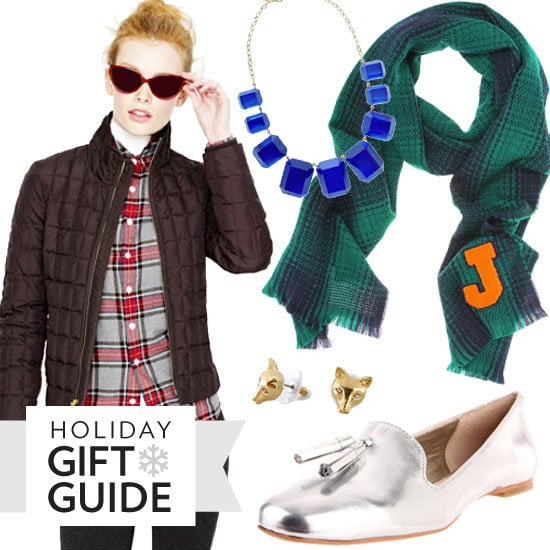 If the preppy friend — the one who looks effortlessly cool and timeless — on your holiday gift list has got you stumped, look no further than these 16 awesome preppy gifts [131] that Fab picked out for her.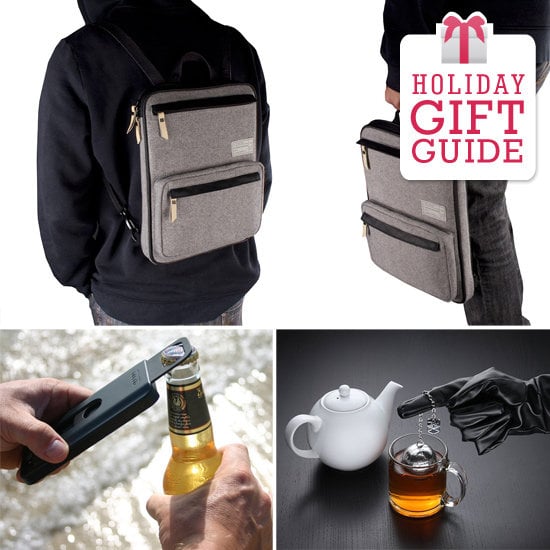 Whether it's your techie main squeeze or that geeky gamer brother, GeekSugar's gift guide is chock-full of smart and dashing gadgets [132], gizmos, and accessories worthy of your favorite fella.