Best Hot Dog Toppings
What's Your Favorite Hot Dog Topping?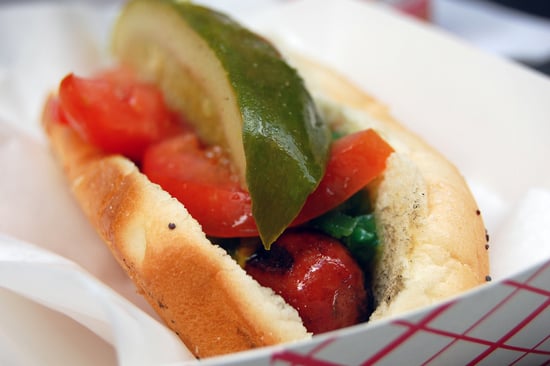 This weekend will be prime hot dog grilling time, and I'm already scheming about which toppings to offer when I set up my next hot dog bar. I'm not known to turn down any dog, whether it's done up with chili and cheese, Coney Island-style, or with just a slather of ketchup and mustard. But my hands-down favorite is the dog that's been "dragged through the garden" Chicago-style, with mustard, onions, electric-green relish, a pickle, tomato wedges, spicy sport peppers, and a sprinkling of celery salt. I've heard from Colombian friends that potato chips are a great way to go, too. What are your top hot dog fixings?
Source: Flickr User stu_spivack