Best Kind of Barbecue
What's Your Favorite Kind of Barbecue?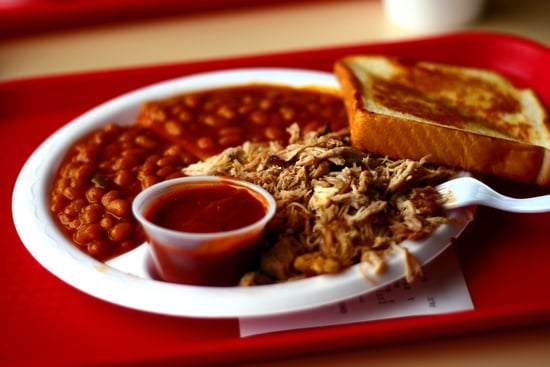 On the days when I'm especially homesick for the Texas heat I was raised in, I crave a fully loaded plate of beef brisket, baked beans, and Texas toast. The idea leaves my heart fluttering, especially on a day like today, when it's overcast and gloomy in San Francisco.
Good thing I'm packing my bags today to go to Austin for the weekend! I only have T-minus 12 hours before I'll sink my teeth into the juicy, slow-smoked brisket that makes Texas famous. When you're craving barbecue big-time, what type of meat do you typically go for? Are you more of a pulled-pork gal, or do you crave hot links? Do you love Kansas City ribs, or are you all about the brisket too?
Source: Flickr User lucianvenutian