The Best Soup Recipe
Let's Dish: What's Your Favorite Type of Soup?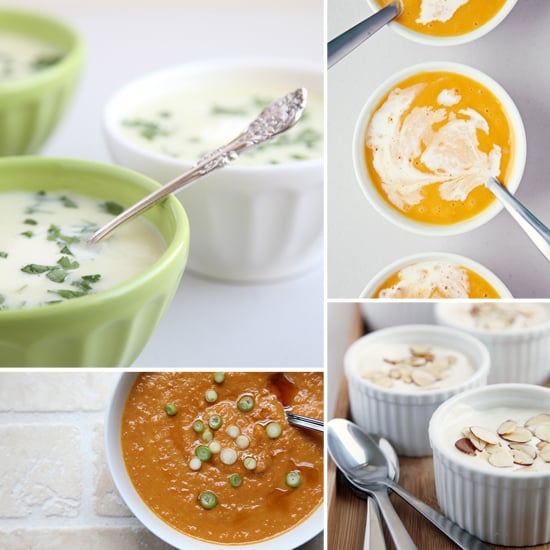 Blustery winds and looming overhead clouds have left me with soup on the mind. I may be biased (I'm a stalwart soup supporter), but I'd argue few foods are more comforting and, in many cases, easier to prepare than a warm and cuddly bowl of the stuff. While I may flirt with creamy almond gazpacho, or sup on a creamy butternut squash iteration time and time again, my true loyalty lies with a longtime favorite: carrot miso. Velvety smooth, with a one-two umami punch from a hearty mushroom-based broth and miso, this soup is the sort I dream about.
I'm curious: what's your go-to bowl of choice?