The Best Stovetop Grill Pans
3 Awesome Grill Pans For Stovetop Grilling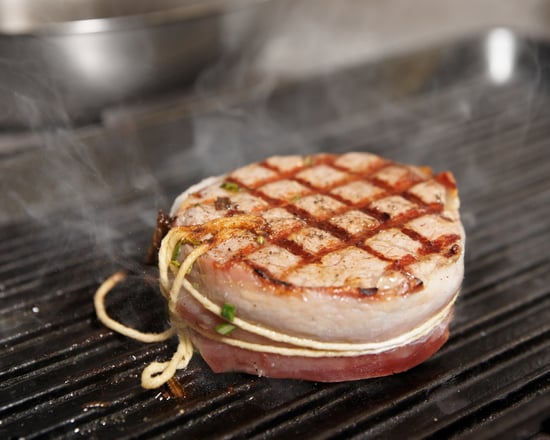 No grill? No problem! Whether you live in the city with no backyard or balcony to fit a grill or you simply don't own a grill, that doesn't mean you can't fake it. Sure, you might not achieve the same smoky flavor that an outdoor grill would impart, but there are plenty of great grill pans available to position on the stovetop. In particular, these three grill pans, made by well-known cookware makers like Scanpan and Le Creuset, will sear your food just like an outdoor grill would, creating those wonderfully sought-after grill marks on everything from vegetables to hot dogs.
Scanpan Mixed Grill and Griddle Pan ($150) — The latest in nonstick cookware, Scanpans are great because they are certified PFOA-free (the highly debated chemical used in traditional nonstick pans) and are scratch-free, so you can use metal spatulas and tongs without any fear of damaging the pan. The dual surface makes it easy to cook pancakes and bacon or burgers and veggie kebabs at the same time.


Take a look at more grill pans.
Le Creuset Bistro Round Grill ($120) — Made of enameled cast iron, this is a hefty, sturdy grill that should last you a lifetime. The round shape is ideal for even heat distribution on the stovetop, so no matter where veggies or steaks are placed, they will cook at the same time.>
Burner Reversible Grill/Griddle ($48) — This is what I own, and I love it. The nonstick cast aluminum has a flat griddle surface on one side and a ribbed grilling surface on the other. It's small and flat, so it stores easily in tight kitchen quarters.