Best Wine and Street-Food Pairings
Wine and Street Food: A Match Made in Heaven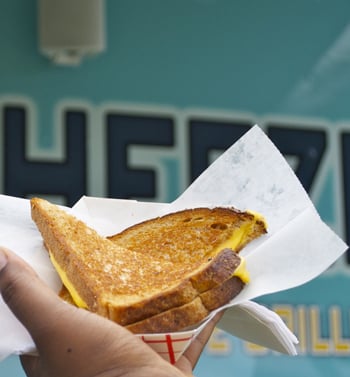 Our recent interview with Food & Wine executive wine editor Ray Isle gave us plenty of insight into where to buy value wines, but undoubtedly the most fun part of the chat was the special lightning round we subjected him to at the end.
We named five of our food-truck favorites and asked him to blurt out the first wine pairings that came to mind. Ray's best street-food drink matches:
Carne asada tacos: "To go with the steak, a Zinfandel, or a Malbec from Argentina."
Grilled cheese: "Oh, a white like an Alsatian Pinot Gris. Or a rosé; I like the ones from Provence. Either way, something with body that's rich, nutty, and has enough acid to cut the cheese."
Pork belly buns: "A wine with tannins to counter the fat. Maybe an American Syrah; it'd pair nicely with the hoisin or plum sauce."
Fish tacos: "Definitely a wine that's nonoaked. A bright white like Sauvignon Blanc from Chile, or an Albariño from Spain."
Fried chicken: "Sparkling rosé! Bubbles will clear your palate. Like Krug's rosé — only someone else has to fork over the $300!"
Got any food-truck and wine pairing faves? Share them with us below.
Source: Flickr User Bob B. Brown