 If you're in search of a dramatically different recipe for dinner this Winter, take a stab at Welsh rarebit, a classic British dish made of bread topped with a melted cheese mixture.
This contemporary rendition not only makes use of a low-maintenance crockpot, but also incorporates bacon and chicken to add flavor and substance. To get the crowd-pleasing recipe,
.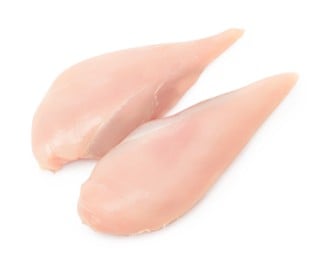 Ingredients
1-3/4 pounds skinless, boneless chicken breast halves
1 14- to 16-ounce jar cheddar cheese pasta sauce
1 tablespoon Worcestershire sauce
1 large onion, halved crosswise and thinly sliced
6 pumpernickel or rye buns, split and toasted, or 6 slices pumpernickel or rye bread, toasted and halved diagonally
4 slices bacon, crisp-cooked, drained, and crumbled (optional)
1 tomato, chopped (optional)
Kosher dill pickles (optional)
Directions
Cut chicken diagonally into 1/2-inch-thick slices; set aside. In a 3-1/2- or 4-quart slow cooker, stir together pasta sauce and Worcestershire sauce. Add onion and chicken slices.
Cover and cook on low-heat setting for 4 to 5 hours or on high-heat setting for 2 to 2-1/2 hours.
To serve, spoon chicken and sauce mixture over bun halves. If desired, sprinkle with crumbled bacon and tomato. Serve with dill pickles, if desired.
Makes 6 servings.

Calories 340, Total Fat (g) 12, Saturated Fat (g) 4, Cholesterol (mg) 102, Sodium (mg) 823,
Carbohydrate (g) 21, Fiber (g) 3, Protein (g) 36.
Information
Category

Poultry, Main Dishes

Cuisine

English/Scottish/Irish