Bizarre Foods Board Game: Love It or Hate It?
Andrew Zimmern's Bizarre Game: Love It or Hate It?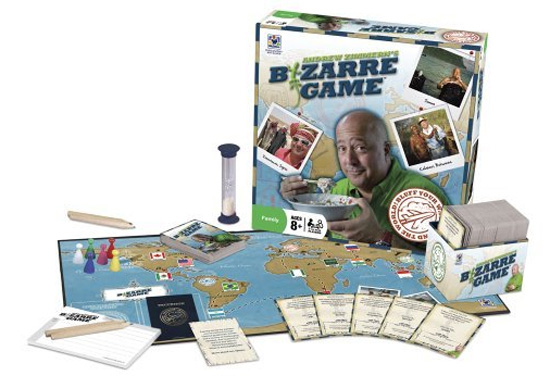 The astute folk at Eater discovered that the Travel Channel's popular show Bizarre Foods With Andrew Zimmern is now a board game. The goal of the "wild bluffing game" designed for kids 8 and older? To convince your opponents you know the most about odd food fodder from around the world. Seems like an interesting extension of the Zimmern brand. Since I do often catch the show, I think I'm going to have to check this out. What about you?