Black Tap and By Chloe Vegan Milkshake
2 NYC Faves Team Up to Create the Ultimate Vegan Milkshake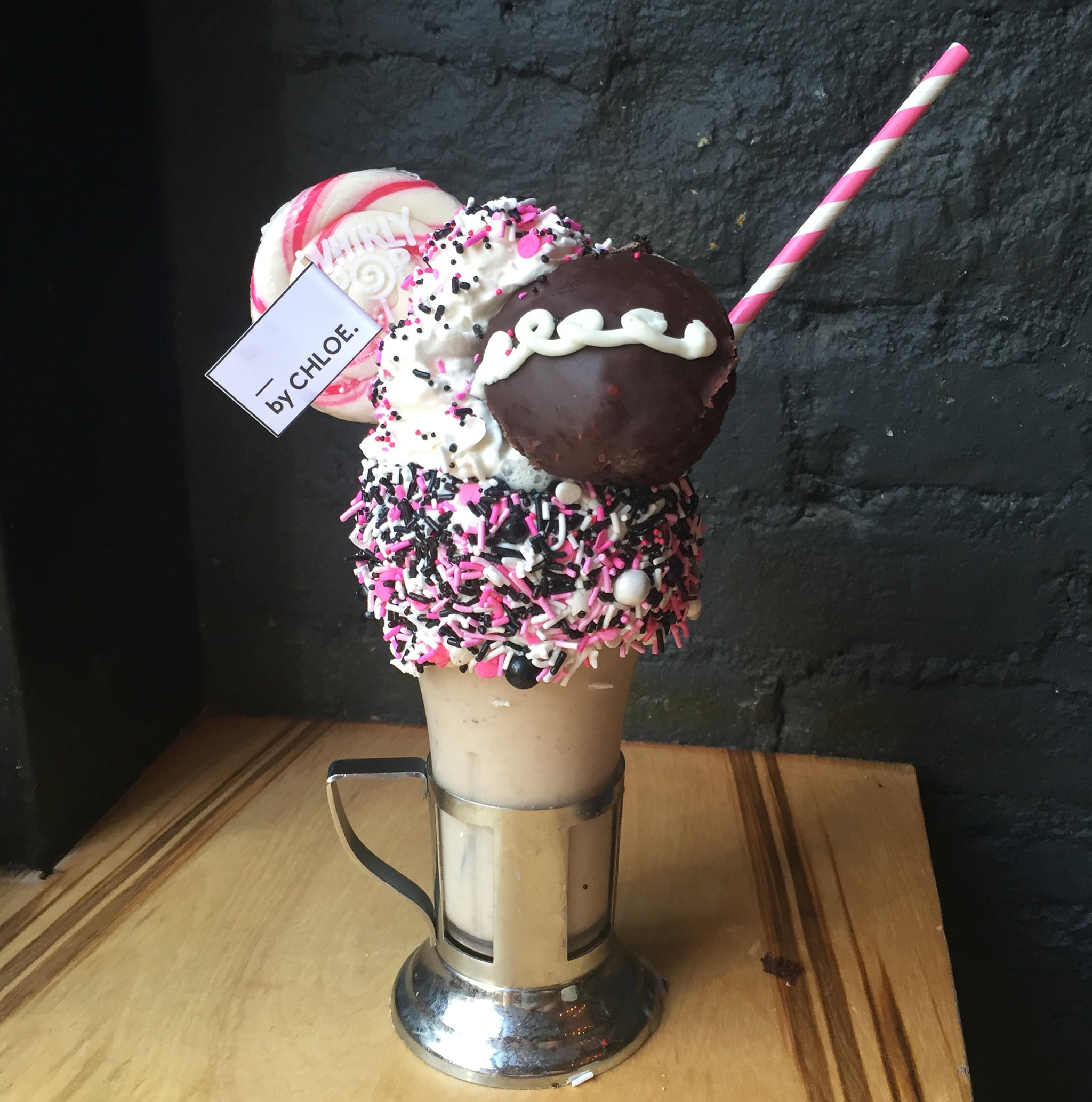 For one weekend only, New York City favorites Black Tap and By Chloe are teaming up for the ultimate vegan milkshake creation. Already well-known for its crazy-insane milkshakes, Black Tap has decided to expand its offerings this Friday through Sunday to include a vegan selection with ingredients curated and made by plant-based brand By Chloe.
I got a sneak peek at this beautifully massive creation, and I have to say, as someone who loves milkshakes but is, like, 90 percent lactose intolerant, I was so excited. The milkshake is made with Chill by Chloe coconut ice cream, which is made with coconut milk instead of dairy milk. The rim of the glass is smeared with vanilla frosting and coated in sprinkles. The whole thing is topped with whipped cream made with rice milk, a Chlostess cupcake, and a whirly pop.
This is probably the best milkshake I've ever had for two reasons. Because it's vegan, it doesn't sit heavy in your stomach like a typical dairy milkshake, and also, it's just so damn cool. I watched one of Black Tap's employees create these milkshakes, and they're little works of art. However, I must warn you that the whipped cream deflates really fast, which just means you need to slurp up this treat quickly.
If you're in New York City, get yourself down to a Black Tap location this weekend to try out this collaboration, but be aware that quantities are limited, and once the vegan ingredients are gone, they're gone for good!
Image Source: POPSUGAR Photography / Hedy Phillips