Blowtorch Safety
Safety Tips to Know When Handling a Kitchen Blowtorch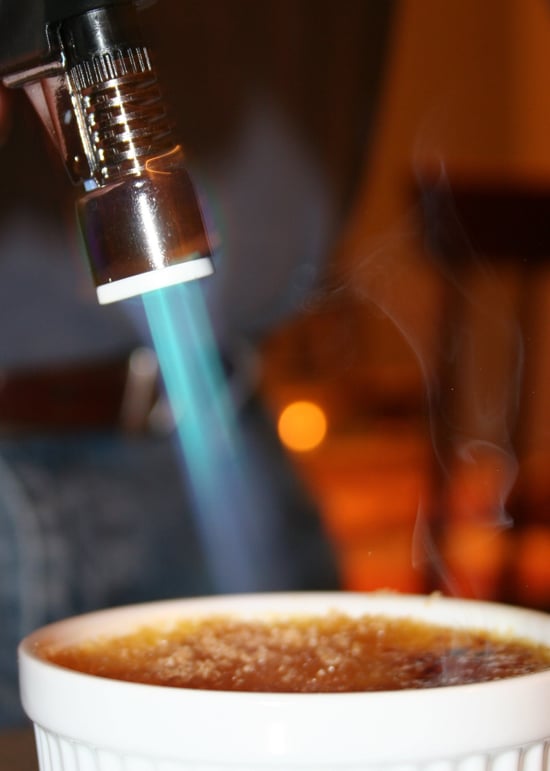 When you're planning to make s'mores sans a campfire or to caramelize the tops of crème brulée, you'll need a blowtorch. However, this gas-powered flame is a dangerous kitchen tool if you're not careful. Learn the most important blowtorch safety tips.
Read the instructions: Learn how to safely turn the torch on and off before you attempt to use it for the first time. Often, kitchen flame torches will include safety-lock features, making them more complicated to ignite. In addition, the instructional booklet should contain other safe practices for handling the blowtorch.
Work in a clean, clear area: Remove paper, food scraps, and kitchen towels from your work station. Before you begin blowtorching, the only thing nearby should be the item you plan to torch.
Treat it like a loaded gun: Would you ever put your hand in front of a gun and pull the trigger? Probably not! Don't ever put your hands anywhere in front of the flame, because it goes without saying: you run the risk of severely burning yourself. Always ignite the flame away from your body, and keep a steady grip on the blowtorch so it does not accidentally fall on the ground.