Blueberry Dutch Babies Recipe
Perfectly Seasonal: Blueberry-Nectarine Dutch Babies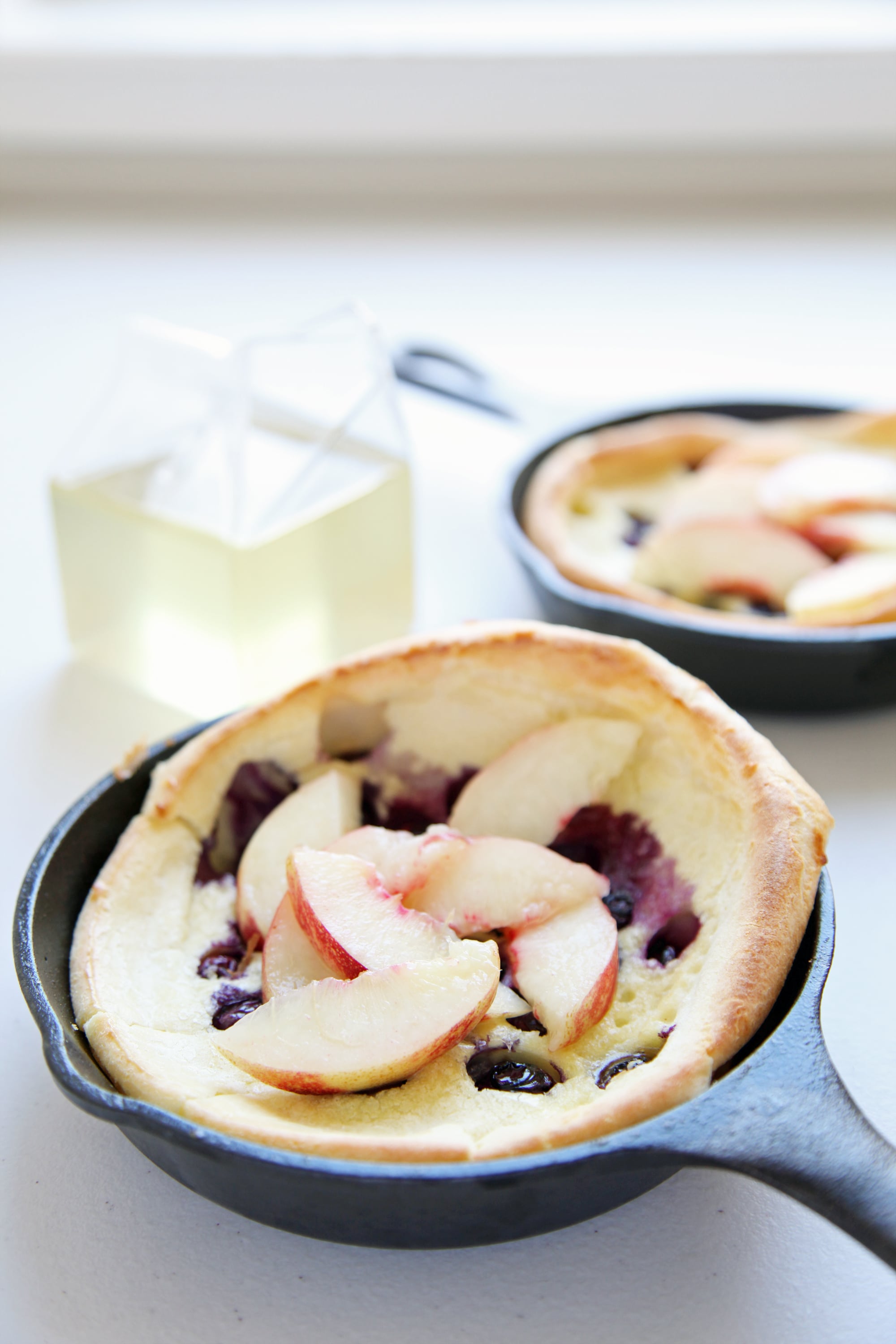 Monday through Friday, without fail, you'll find me digging into a bowl of piping-hot oatmeal. Hearty, comforting, and ready in a pinch, it's my go-to weekday breakfast. That said, come Saturday, I like to break away from the basics and whip up something a bit more indulgent and whimsical. Golden and puffy — almost as though defying gravity — dutch babies fit the bill, and then some.
Almost a cross between a popover and a traditional pancake, dutch babies might seem more impressive than their flapjack cousins, but they are actually lower-fuss, with the oven doing most of the heavy lifting. And while I relish more intensive weekend cooking projects, the first thing in the morning, low exertion with a big payoff is far more enticing.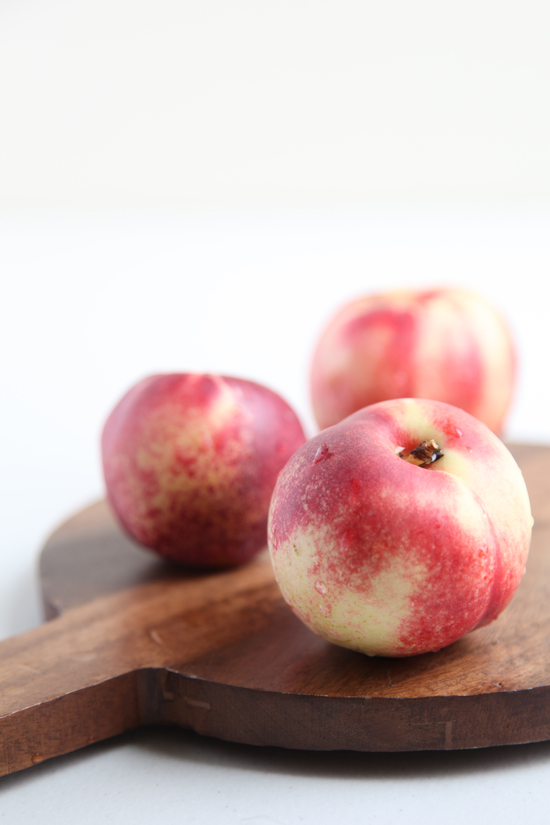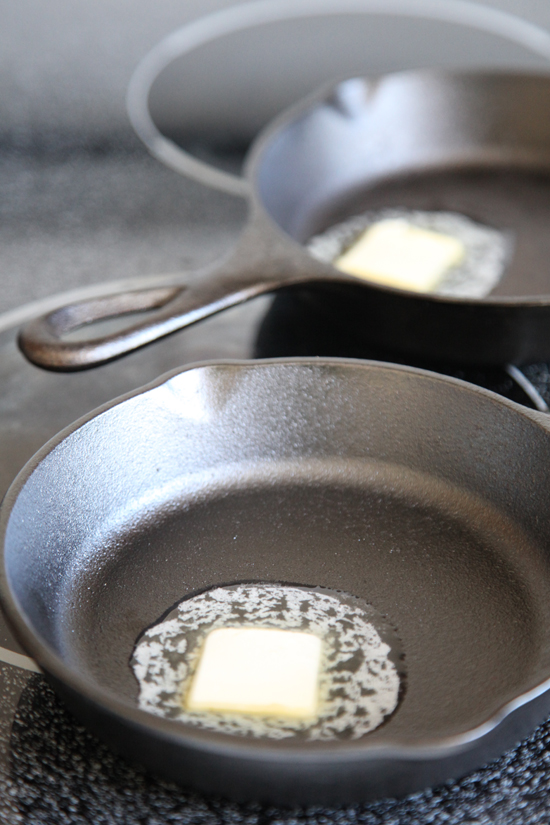 As if by magic, the runny batter transforms into a lightly custardy puffy dream, luring hungry eaters in with perfume and voluptuous folds.
Traditionally, dutch babies are topped with naught but lemon juice and powdered sugar, much like a classic Parisian crepe. I prefer mine studded with fruit, as its jammy presence complements the slightly sweet and salty batter. Feel free to experiment!
Ingredients
2 large eggs
1/2 cup whole milk
1/2 cup all-purpose flour
1 1/2 teaspoons granulated sugar
Heaping 1/4 teaspoon kosher salt
1 tablespoon unsalted butter
1/2 cup blueberries
1 large nectarine, pitted and sliced in 1/2-inch pieces
Ginger syrup, for drizzling


Directions
Preheat the oven to 400ºF, setting two 6-1/2-inch cast iron skillets in the oven at the same time.
Blend together the eggs, milk, flour, sugar, and salt in a blender or food processor.
Carefully remove the hot skillets from the oven, and put 1/2 tablespoon butter in each; swirl to coat as it melts. Split the batter between the two skillets, and dot with blueberries (splitting evenly between the two skillets). Place in the oven and cook for 15 to 18 minutes or until the dutch baby has puffed up considerably, the center is set, and the edges are golden brown. Avoid opening the oven door more than necessary as it will lower the oven temperature, which will result in a less puffy end result.
Garnish with sliced nectarines, and drizzle with ginger syrup.
Makes 2 dutch babies.
Information
Category

Breakfast/Brunch, Pancakes/Waffles

Cuisine

North American