Bobby Flay Expanding Burger Empire and Trademarks Term Crunchify
Bobby Flay Is Expanding His Burger Empire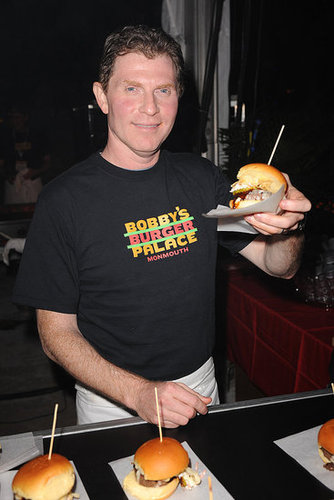 With a Burger Bash win finally under his belt, chef and Food Network star Bobby Flay is focusing on burger expansion. He's announced plans to launch 12 to 14 new locations of his fast-casual restaurant concept, Bobby's Burger Palace.
Currently there are five burger palaces, and now that Flay knows what works (and what doesn't: he's still adjusting the burger patty recipe), he's thinking big. The new eateries will open over the next 12 months in cities like Baltimore, Princeton, Washington DC, and New York City.
Flay's restaurant group also took the time to trademark a few of his signature phrases. "Crunchburger" and "crunchify" — specifically, the act of topping a burger patty with chips — are now an option only found at Bobby's Burger Palace. "We didn't invent it, but we did trademark it," he said.
Although I've never been to Bobby's Burger Palace, I'd be curious to check one out. Have you?