Bobby Flay at South Beach Wine and Food Festival
A Buzzed Bobby Flay Keeps the Audience Roaring in South Beach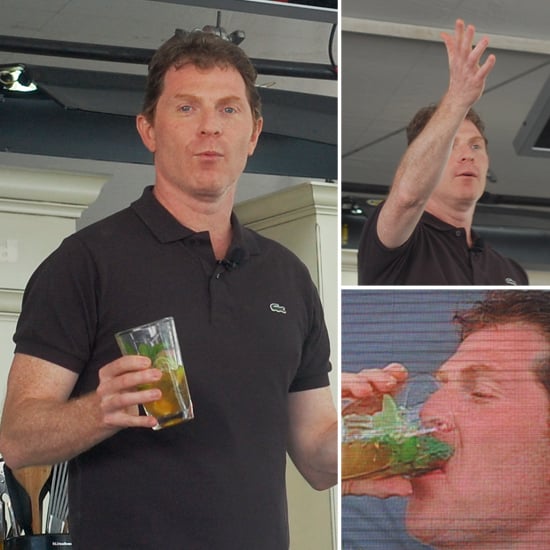 We've seen a lot of Bobby Flay cooking demos throughout the years, but over the weekend in South Beach, Flay was the funniest we'd seen yet.
"Wow, I'm wasted," the Food Network chef admitted to the crowd, after pounding down two giant mojitos in a row. The inebriated audience only encouraged him to drink more. For the most entertaining of Bobby's bytes, keep on reading.
On mojitos: "Why is it that mojitos only taste good in Miami?"
On losing Burger Bash to B Spot this year: "Do you have any idea what the next 364 days are going to be like with Michael Symon?"
On weak points in his show Throwdown: "You don't want me to design your wedding cake."
On why he stopped shooting new episodes of Throwdown: "I couldn't surprise anybody anymore!"
On his famous potato chip-studded burger: "I didn't invent that — but I did trademark it."
On his Entourage cameo: "No more. That was it. I can't act. I'm going to leave that to my wife."
It was a lot of fun to see the Iron Chef in a more relaxed element than he's portrayed on all of the Food Network shows. Are you a fan of Bobby Flay?