Book Review: Wedding Cake Art and Design
Must Read: Wedding Cake Art and Design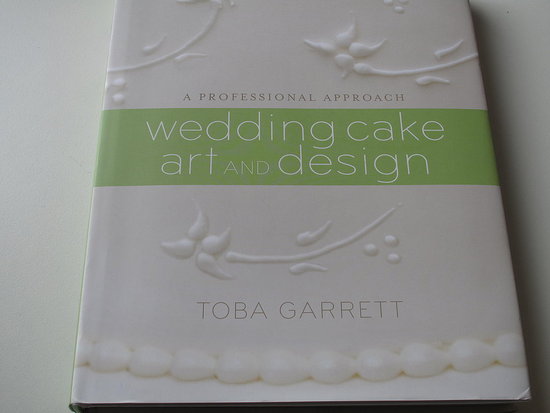 From the flowers to the music, there are a number of crucial elements to every wedding, but in my opinion, there's nothing more exciting than planning the actual cake. Regardless of whether or not she's looking into cake toppers, the cake tower is sure to be at the top of the bride's mind, and a new book, Wedding Cake Art and Design: A Professional Approach by Toba Garrett ($50), is here to help. I had a chance to preview the book. See my assessments of it when you read more.
Pros:
Although it's written for industry professionals or serious cake hobbyists, interested consumers could still benefit from learning insider cost-cutting tricks and resources.
This book touches on many decorating techniques, such as rosettes, textured leaves, pressed roses, and marzipan fruits, all with step-by-step photography.
Cons:
This book is written by a professional for an audience of professionals or aspiring professionals; if you're not interested in the intricacies of the wedding cake craft, it's not for you.
Recipes and techniques featured are for the most dedicated and advanced of pastry artists.
Recipes: While artistry is the focus of this book, Garrett does include a section with her favorite recipes, such as:
German chocolate cake
Red velvet cake
Amaretto mocha buttercream
Marzipan-fondant paste
Passion fruit curd
Imagery: Stunning, sharp, detailed imagery includes instructional photos, styled portraits, illustrations, and cake templates.
Overall rating: This specialized, advanced decorating book isn't for everybody, but it would be beneficial for any pastry chef entertaining the thought of venturing into the wedding cake world. With its scope of top-notch cake art, Wedding Cake Art and Design also offers massive visual inspiration for any engaged couple hoping to design the perfect dessert for their nuptials.