Boozy Ice Cream Sandwiches
You Can Get Boozy Ice Cream Sandwiches Delivered to Your Doorstep, and I'm Screaming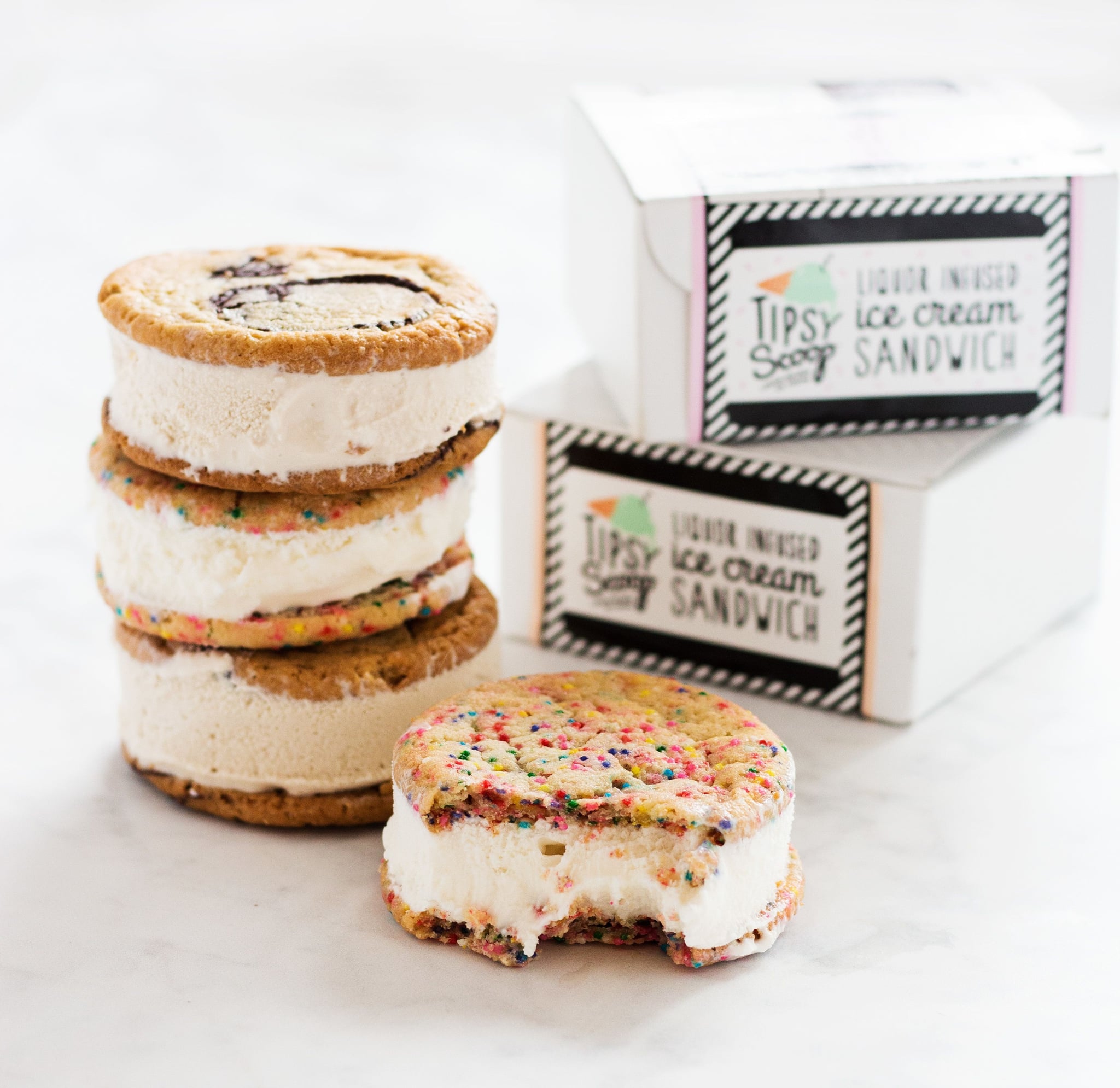 Boozy ice cream has spent some well-deserved time in the spotlight this year, as frozen treats made with wine, vodka, and even whiskey have found their way onto the food scene. As the dessert trend continues to gain traction, we've begun to wonder, "What on earth could possibly beat this?" And it looks like we've just found the answer, because alcoholic ice cream sandwiches exist, you guys. They're like the adult-approved version of our favorite childhood snack, and I'm honestly salivating just thinking about it.
These glorious gastronomic masterpieces hail from Tipsy Scoop, an NYC-based shop that makes booze-infused ice cream either on its own or nestled between two homemade cookies. (I think you probably know which option we're more drawn to.) Although Tipsy Scoop has a retail store in the Big Apple, foodies can enjoy its alcoholic ice creams without having to book a trip to New York because the company offers nationwide shipping. Yes, you can actually have boozy ice cream sandwiches delivered to your doorstep. And no, you're not dreaming. Welcome to 2017, people.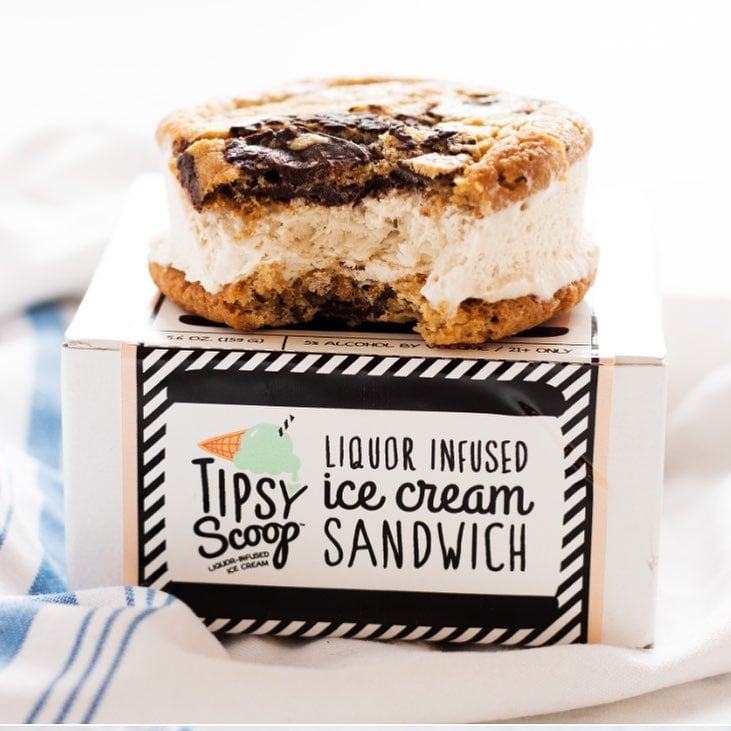 Tipsy Scoop sells its intoxicating dessert sandwiches through online retailer Goldbely, which offers a 12-pack option that's shipped with dry ice to keep the contents totally frozen until arrival. The package includes six sandwiches made with a chocolate chip cookie and Frangelico Affogato ice cream, and the other six are made with rainbow sprinkle cookies and Cake Batter Vodka Martini ice cream. OK, yum.
Each sammie contains five percent alcohol by volume, which is about the same as one beer. You certainly won't be getting a hangover from these, but you may catch a slight buzz, depending on your general tolerance levels. The 12-pack totals at $119 (including shipping), which is certainly quite the markup; but hey, it's definitely cheaper than a ticket to NYC!
If this doesn't satisfy your cravings for alcoholic desserts, you can also have any of Tipsy Scoop's boozy ice creams delivered directly to you. The shop makes tons of tantalizing flavors, including Mango Margarita Sorbet, Spiked Hazelnut Coffee, Vanilla Bean Bourbon, and Spiked Mint Chocolate Chip, to name a few, any of which can be packaged by the pint. We'll cheers to that!