Borscht Information
Bring on the Borscht!
Until I watched Anthony Bourdain order green borscht from a restaurant in Ukraine, I had only ever thought of the soup as bright purple and made of beets. Considering it's National Soup Month, I set off on a culinary mission to learn as much as I could (in a couple of hours) about borscht. Here's what I learned in a nutshell.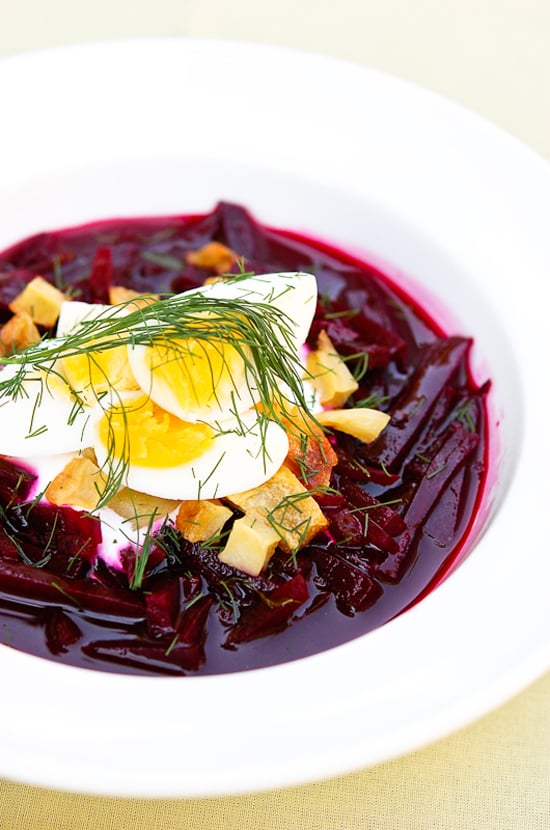 Borscht originated from the trimmings of Winter vegetables, particularly beets, which were stored in a kettle outside during the cold months. They were then cooked up and turned into borscht after the first Spring thaw. The most popular rendition of borscht is a purple, beet-based soup that hails from Ukraine, although it's quite popular in many Eastern European countries. There are, however, several variations on the soup, including recipes that don't include beets at all! Orange borscht is tomato-based, and green borscht's main ingredient is sorrel leaves.
Borscht can be served both hot and cold. Hot borscht can feature hearty vegetables, like potatoes and cabbage. Meat may or may not be added depending on preference. Cold borscht has a creamy appearance because it is mixed with sour cream or kefir during its preparation. It's traditionally served with black bread (also called rye bread).
Do you have a favorite type of borscht?
Source: Flickr User Istelleinad