Bourbon Milk Punch Recipe
Make a Slushy Bourbon Milk Punch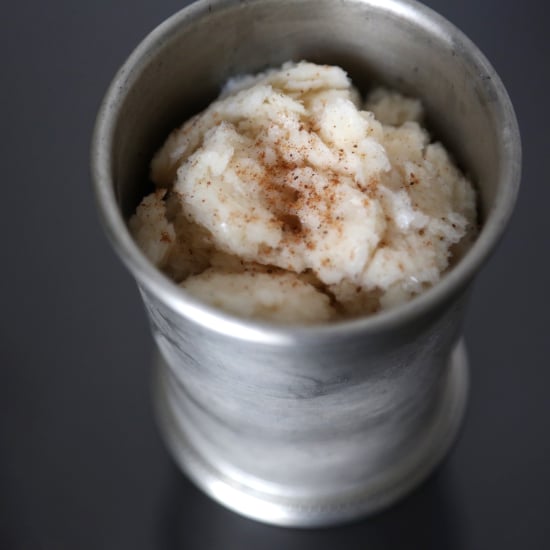 While I most often associate bourbon milk punch with holiday festivities, Winter months are always an appropriate time for this slushy, granita-like cocktail made with milk, bourbon, and powdered sugar. In Louisiana and Mississippi, households pride themselves on bourbon milk punch recipes. There are arguments about whether you should use vanilla ice cream or whole milk and if the punch should have bourbon or brandy. The recipe varieties are endless; my mom even admits to making diet milk punches with her friends using skim milk and Sweet'n Low.
The following is my favorite milk punch recipe, made with whole milk and bourbon. The whole milk gives it enough creaminess and body, and the vanilla and nutmeg make me nostalgic for a snowy Winter day. The best part is you can control the sweetness of the beverage as well as the strength. Just remember, as the milk punch freezes, it won't be as sweet as it is in liquid form. Due to the bourbon, the milk does not completely freeze, and the frozen punch can be easily scraped into a slushy cocktail. Do as the natives in New Orleans, and drink this cocktail during brunch on Winter days.
Bourbon Milk Punch
From Anna Monette Roberts, POPSUGAR Food
Notes
This recipe can be easily multiplied to accommodate more people. When serving the punch at a party, dump the frozen punch into a large punch bowl along with a ladle and a small bowl of nutmeg on the side. Keeping the milk punch in a large, frozen chunk will prevent it from melting, plus guests can easily hack away at and break up the frozen punch using the ladle.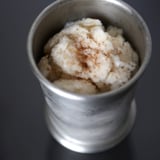 Ingredients
2 cups whole milk
1/4-1/2 cup bourbon, depending on desired strength
1/2 cup powdered sugar, or more to taste
2 teaspoons vanilla extract
Ground nutmeg, for garnish
Directions
In a freezer-safe container, stir milk, bourbon, powdered sugar, and vanilla together, until well combined. Taste and add more powdered sugar if necessary. Cover and freeze overnight.
When ready to serve, remove punch from freezer and scrape up frozen bits with tines of a fork. It should appear slushy. Use a ladle to divide punch into glasses and garnish with ground nutmeg. Serve immediately.
Serves 4.
Information
Category

Drinks, Punch

Cuisine

North American