Bravo Launches Cooking Competition Rocco's Dinner Party
Coming Soon to Bravo: Rocco's Dinner Party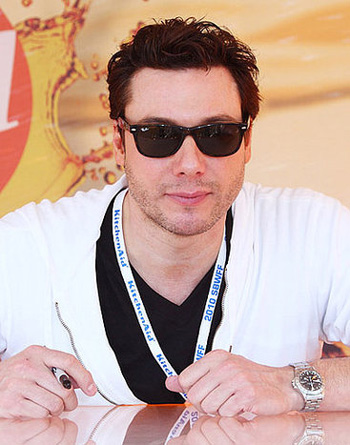 It appears Bravo has decided not to put all of its eggs in the Top Chef franchise basket. Author, New York chef, and onetime dancer Rocco DiSpirito is soon to have his own show, too. Today, the cable network officially introduced the program, Rocco's Dinner Party, on its blog, The Dish.
Each episode will feature four different contestants, from restaurateurs to home cooks, facing off in a three-round cooking elimination. In the first round, contestants will cook their favorite dishes for Rocco; in the second, they'll create an appetizer and concept for the week's assigned dinner party theme; in the last, the two remaining contestants will fashion a complete menu and decor to win.
To me, the concept sounds remarkably similar to Food Network's Chopped — only with parties. Still, I could see how Rocco's star power could make it successful. Will this be the next big cooking hit for Bravo?