Bravo's New Life After Top Chef Show
Bravo to Document Life After Top Chef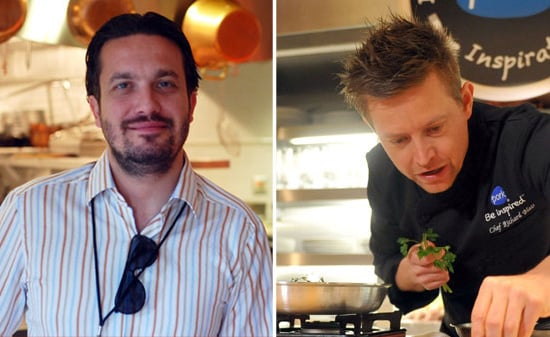 If Top Chef, Top Chef Masters, and Top Chef Just Desserts isn't enough for you, Bravo's announced a brand-new series, Life After Top Chef, which will follow four former contestants around the country. Bravo states:

For the first time cameras are taken outside of the Top Chef kitchen and into the lives of Bravo's most beloved former contestants as they reach milestones in their personal lives and culinary careers. From opening their own restaurants to expanding their growing franchises, viewers will follow Jen Carroll in Philadelphia, Richard Blais in Atlanta, Fabio Viviani in Los Angeles, and Spike Mendelsohn in DC.
Sounds like Fabio wasn't kidding when he told us last month that he had further plans for reality TV. "You're going to see me getting up in the morning, you're going to see me doing some sports, some hobbies I have, but my show will be more about everything that's going on in my life rather than let's see who Fabio's dating, or let's see who Fabio's barking at," he told us.
Will you watch Life After Top Chef?
Photos: Camilla Salem, Diane Bondareff, courtesy of the National Pork Board