Bridal Shower and Bachelorette Party Invitations
Download Our Bridal Party Invites!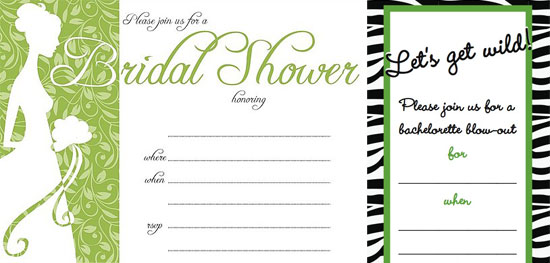 At some point in their lives, most women will host a bachelorette party or bridal shower for their sister or best friend. To help those ladies who are planning one this year (I am! I'm throwing my first bridal shower and I plan to share all the details here), we've created a bunch of downloadable invites. They are free and all you have to do is download the invite, print it on cardstock, fill in the details, and send! We've got two designs for a bachelorette and three choices for the bridal shower. To check them out and download them now, read more.