Bridal showers are for gift giving, gossiping, and indulgence. What better way to honor the bride-to-be than with some dainty desserts? Here are 21 picture-perfect recipes that'll serve as a perfect end to an afternoon of celebration.
— Additional reporting by Anna Monette Roberts
Berry Eton Mess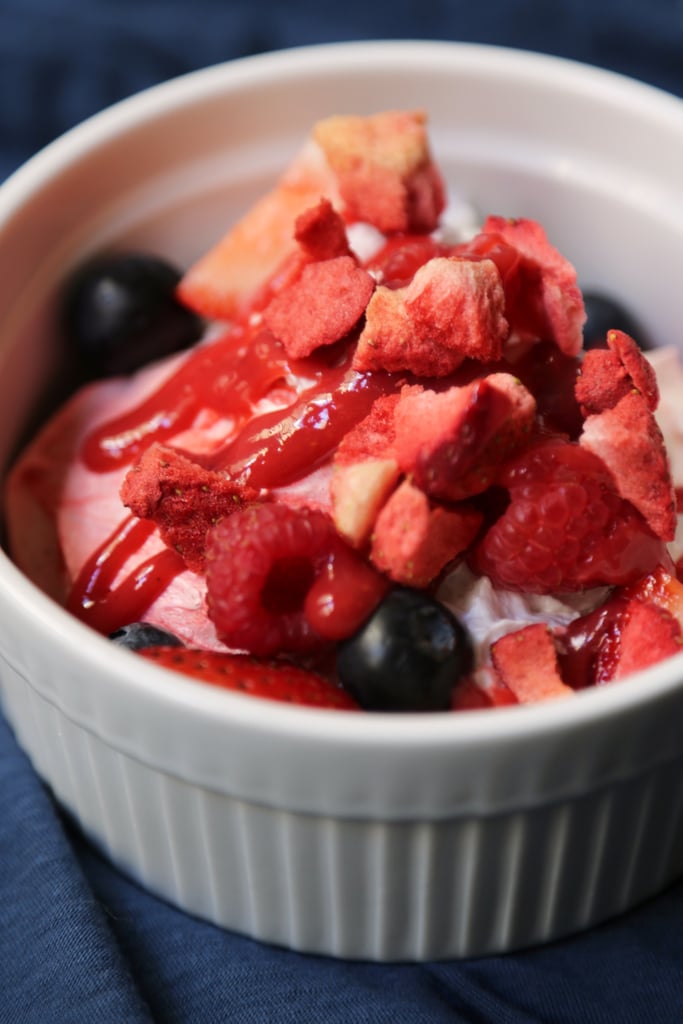 For a light option, consider berry Eton mess [1], a layered dessert of meringues, berries, whipped cream, and raspberry sauce.
Dark Chocolate Pudding Shots
You can't go wrong with decadent single-serving dark chocolate pudding cups [2].
Vanilla Cupcakes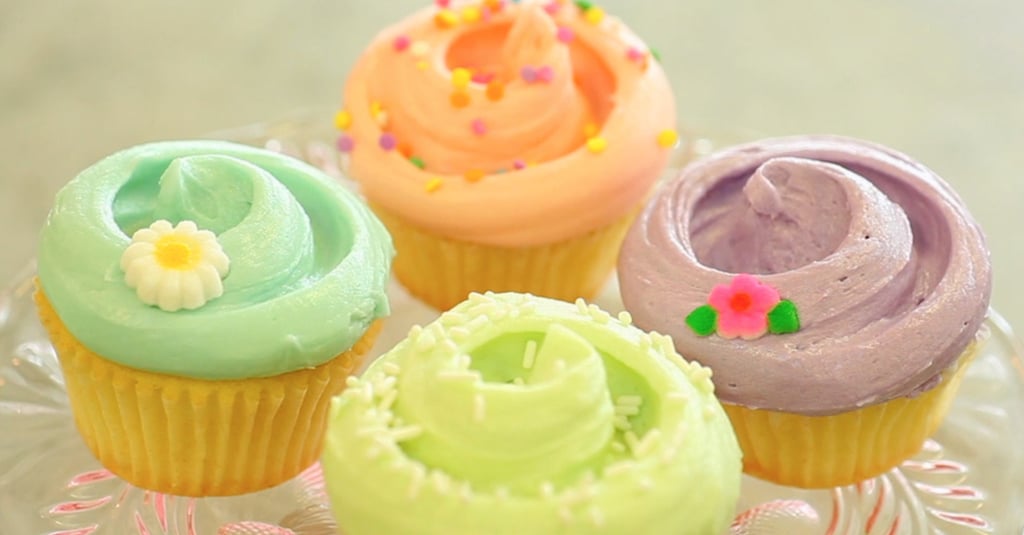 If she's watched each and every episode of Sex and the City, she'll be sure to appreciate a batch of vanilla cupcakes made from Magnolia Bakery's recipe [3].
Chocolate-Covered Strawberries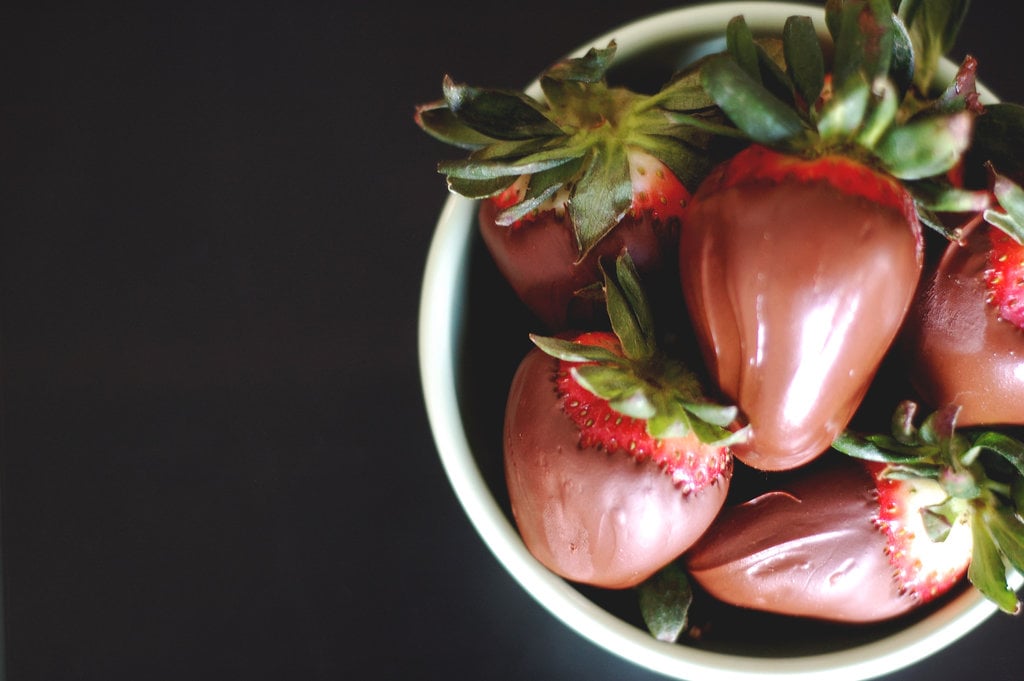 Everyone loves chocolate-covered strawberries [4]. A big platter of these at a bridal shower should result in a bunch of smiles.
Rustic Galette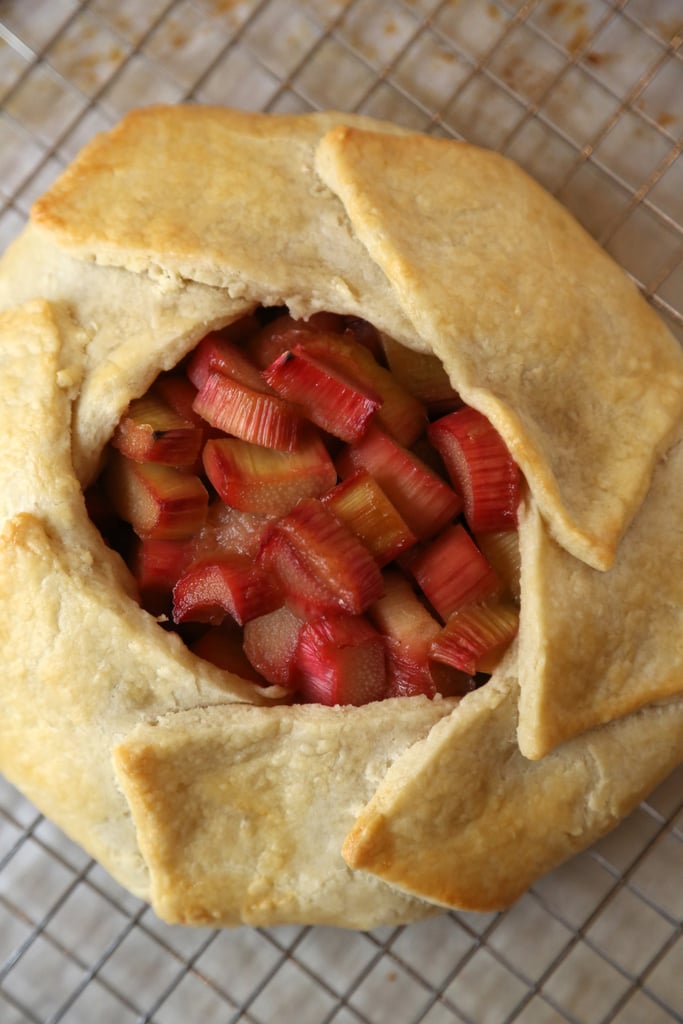 If the theme of the shower is a little bit more rustic, a rhubarb galette [5] is the way to go. Rhubarb isn't in season? Pears, plums, or apples will work, too.
Dark Chocolate Peanut Butter Cupcakes
Sentimental brides will adore dark chocolate cupcakes decorated with peanut butter hearts [6].
Strawberry Shortcake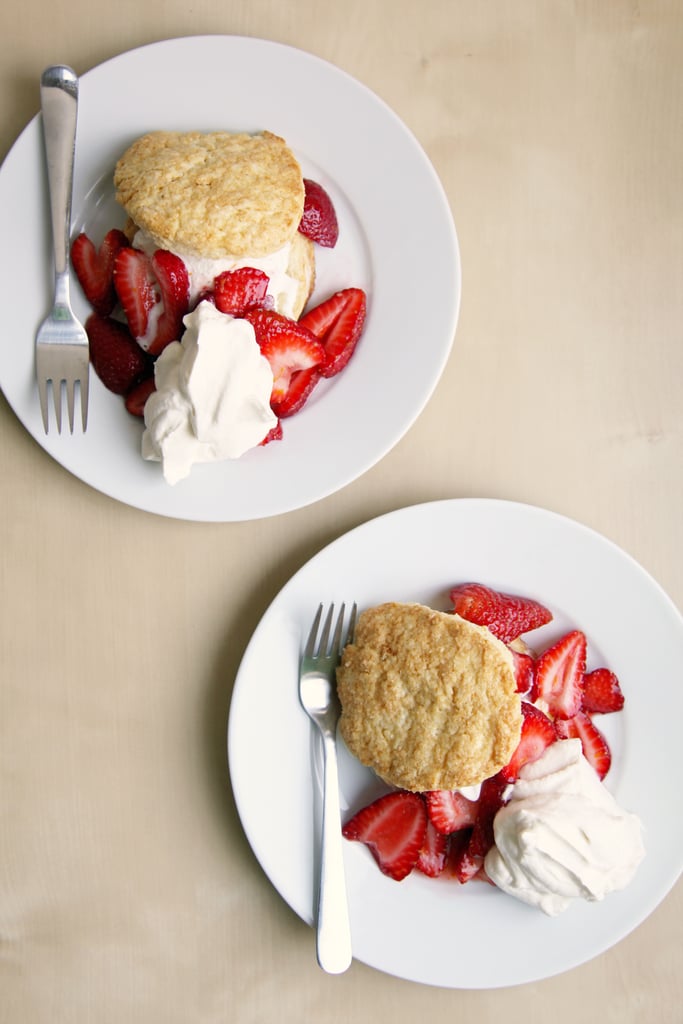 Strawberry shortcake [7] is a warm-weather classic for a reason; tender shortcakes (lightly sweetened biscuits) are the ideal foil for juicy macerated strawberries and a dollop of whipped cream.
Crème Brulée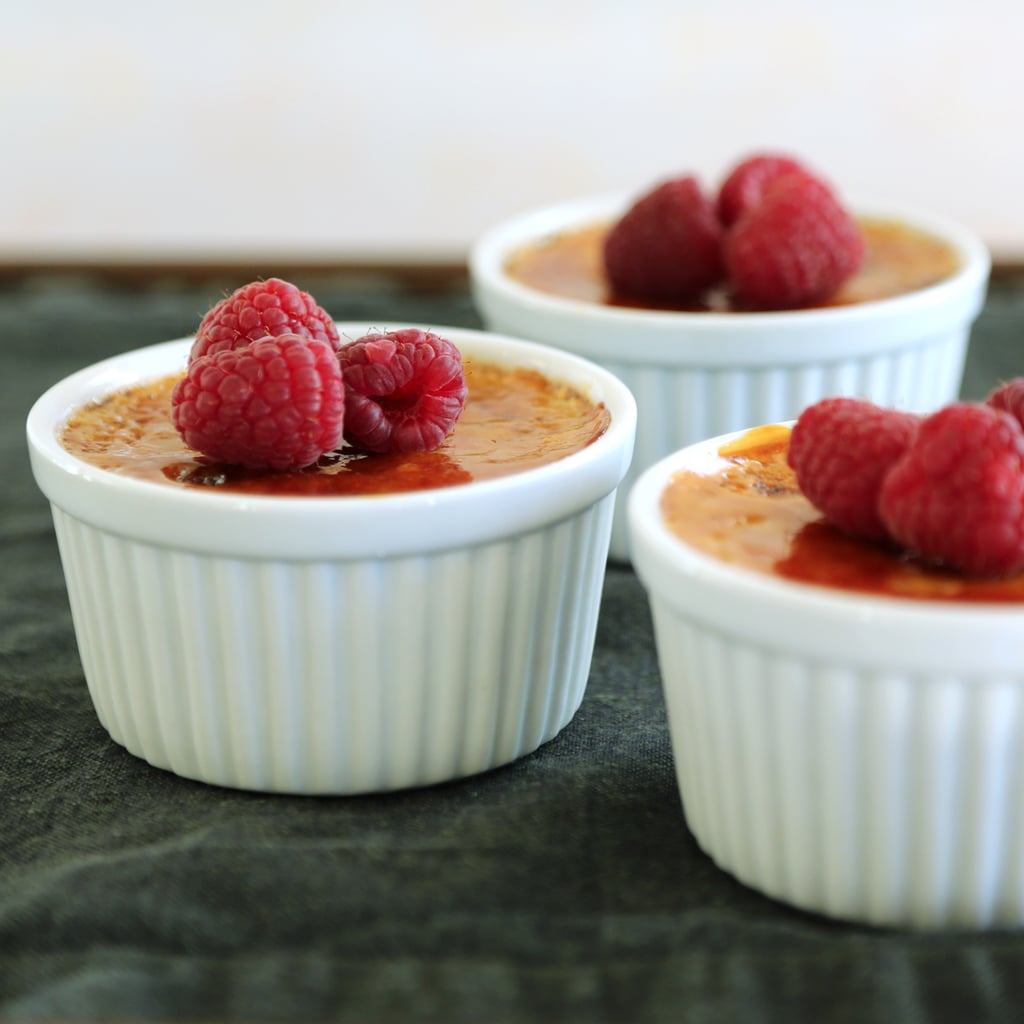 Crème brulée [8] is French, fun, and pretty darn impressive. Serve these, and brides will be lining up to have you host their showers.
Matcha Shortbread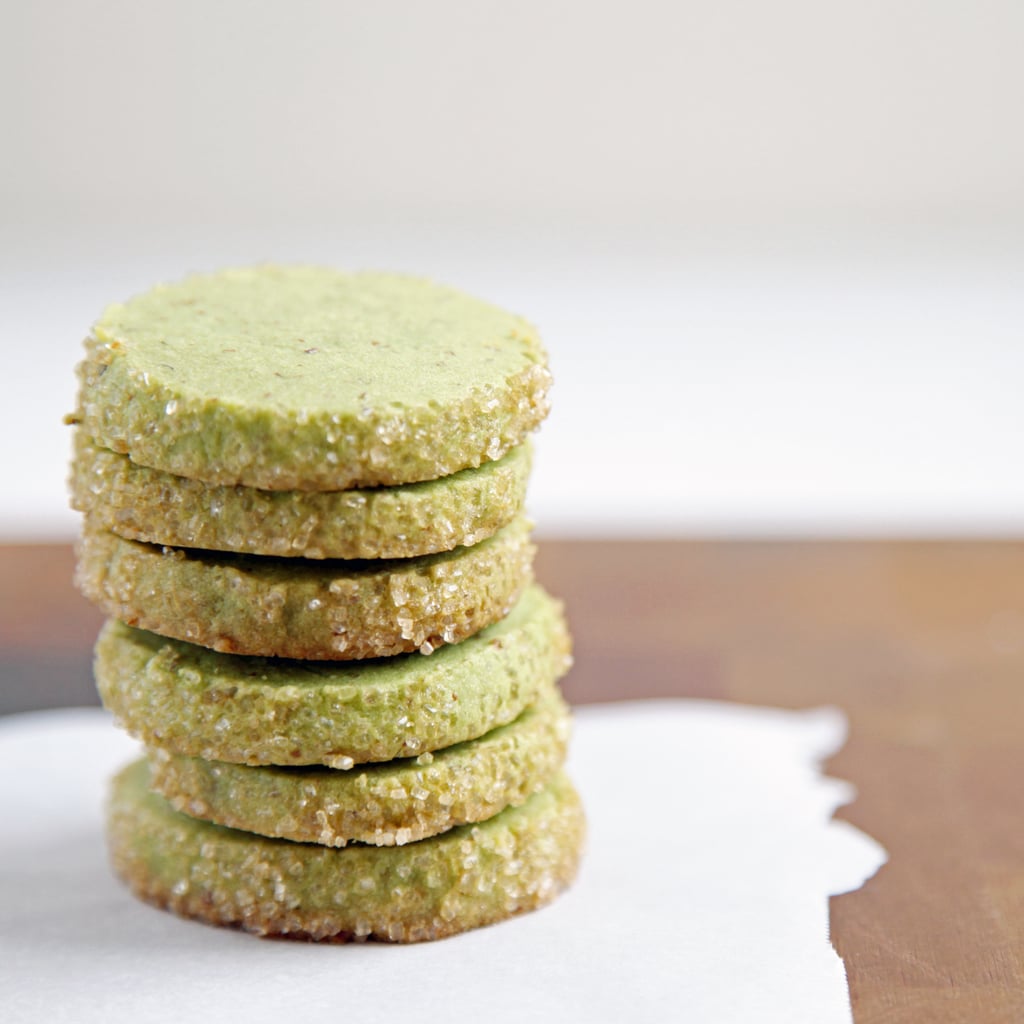 If the bride loves green tea, then a plate of these matcha shortbread [9] cookies will delight and intrigue her!
Double-Lemon Cupcakes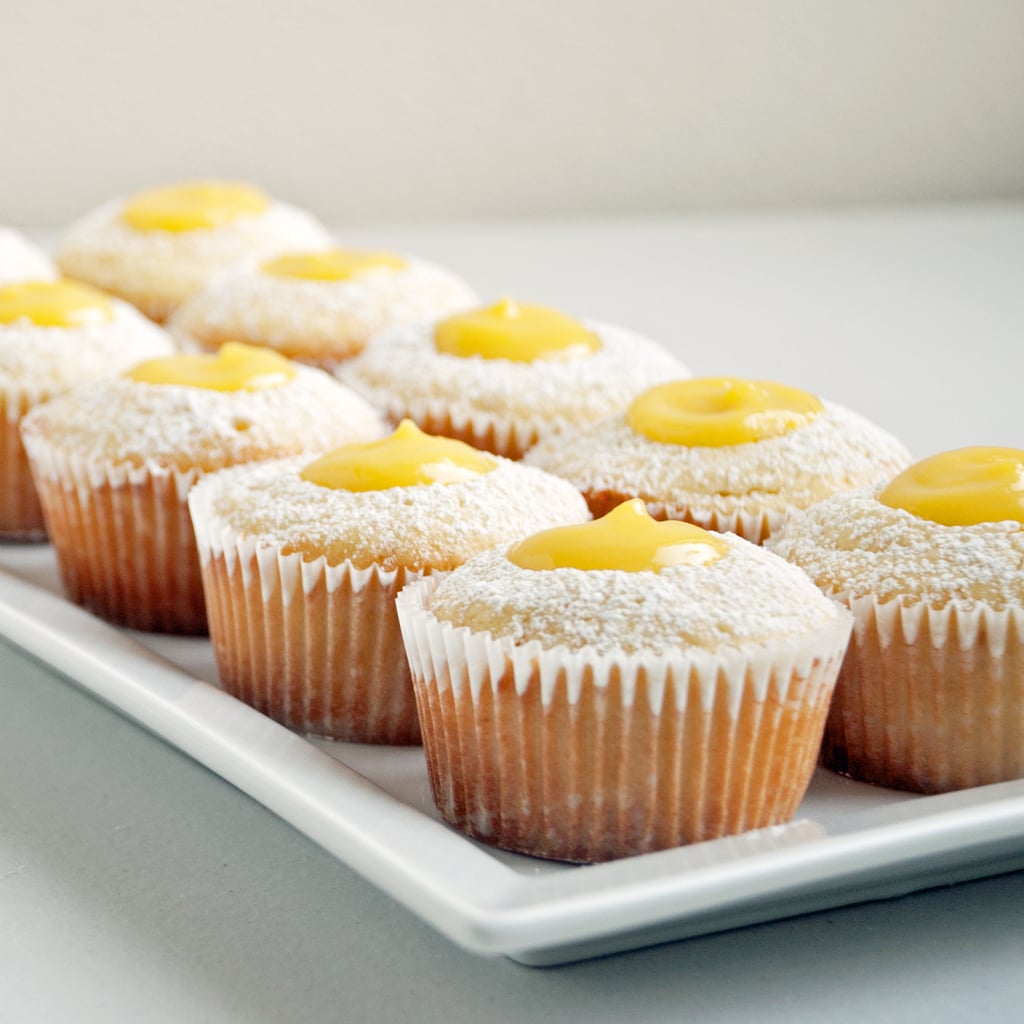 Fill dainty lemon pound cake cupcakes with lemon curd for a bright and zesty end to the afternoon [10].
Apricot Crumble Bars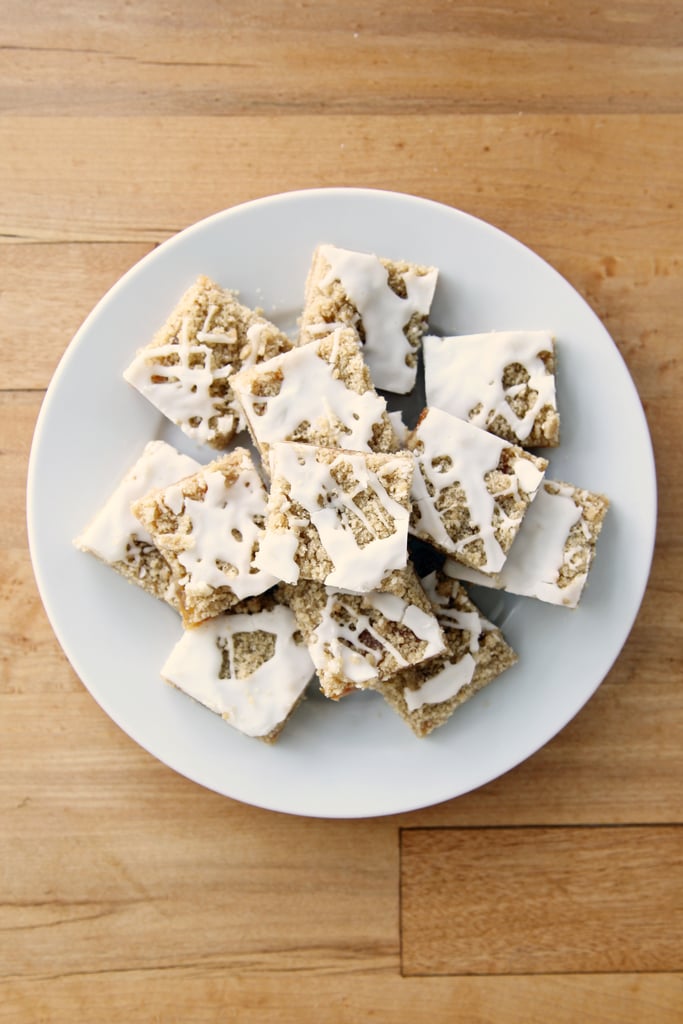 Sweet and tangy apricot crumble bars [11] are perfect for a casual get-together.
Pound Cake With Pistachios, Cherries, and Rose Whipped Cream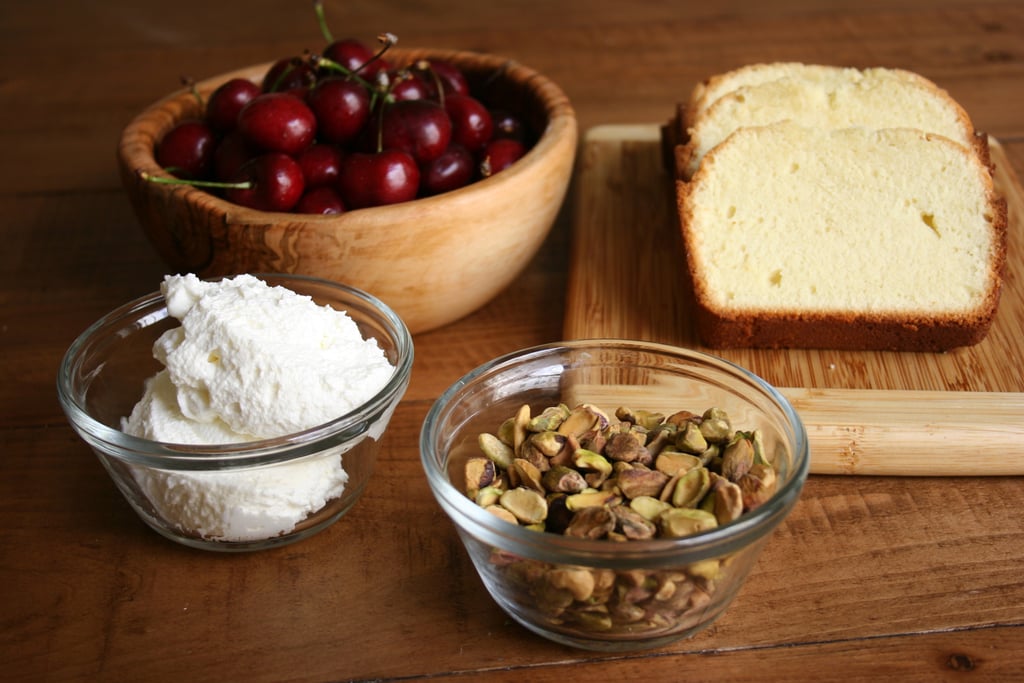 Individual desserts always feel a little more indulgent. Serve up tender pound cake with rose whipped cream [12], pistachios, and cherries.
Meringue Cookies
Egg whites, sugar, and a little salt are all you need for a basic meringue cookie [13]. Pipe them using a large star tip to make them even daintier.
Petit Fours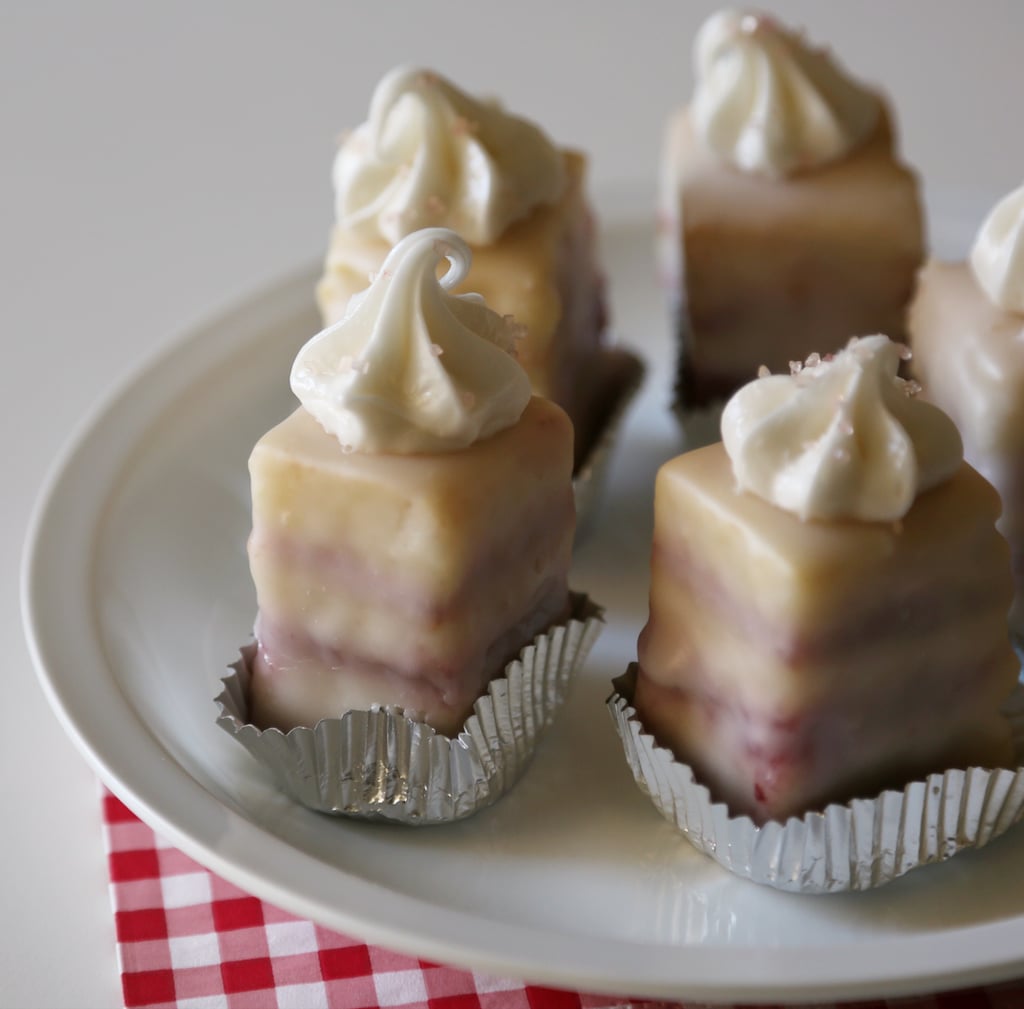 Make the bride feel special with these four-layer petit fours [14], filled with the jam of her choice.
Strawberry Tart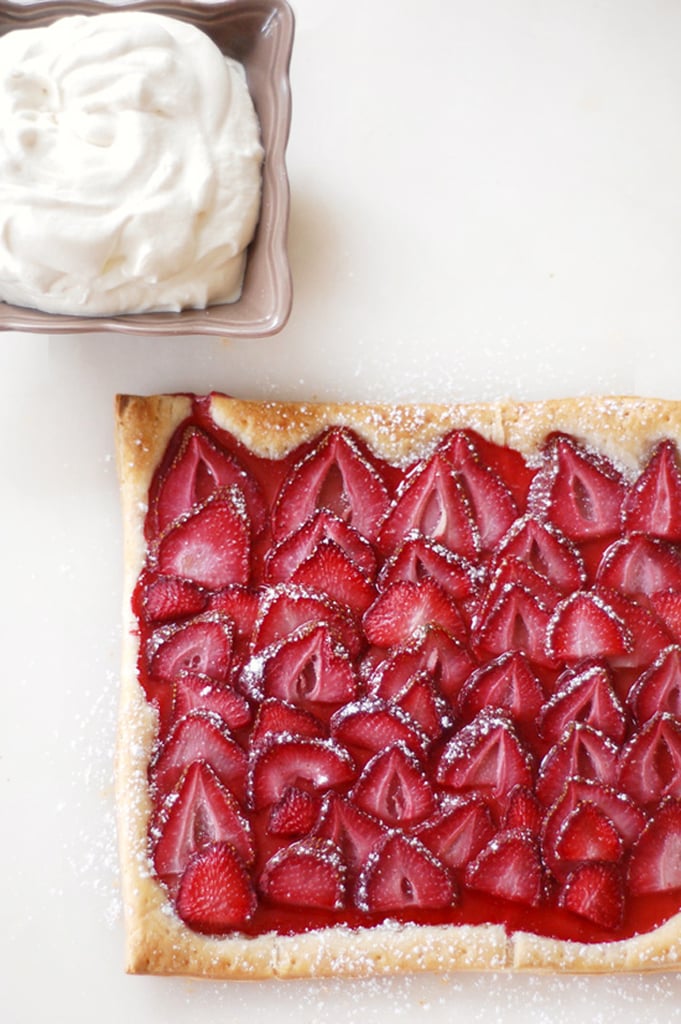 Whip up a couple of fast and easy strawberry tarts [15] for a simple but impressive way to end a bridal shower lunch or brunch.
Gluten-Free Plum Cakes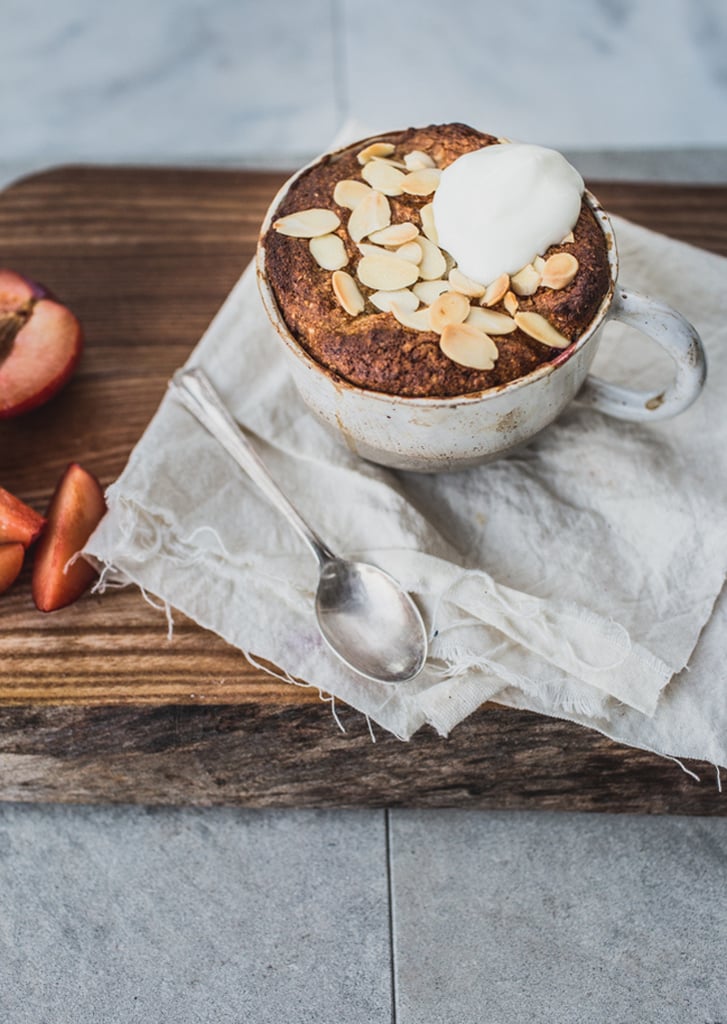 For brides who follow a gluten-free diet (or really any bride), you can do no better than these individual plum and almond cakes [16].
French Macarons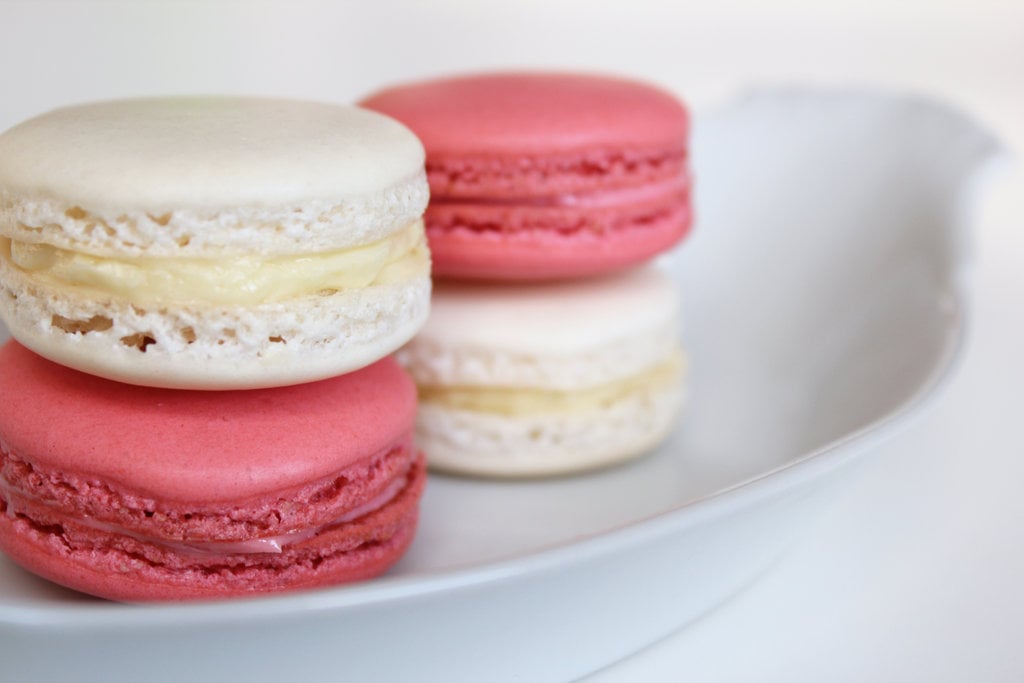 Customize the flavors and hues of macarons [17] to match the bride's wedding [18] color scheme.
Raspberry Fool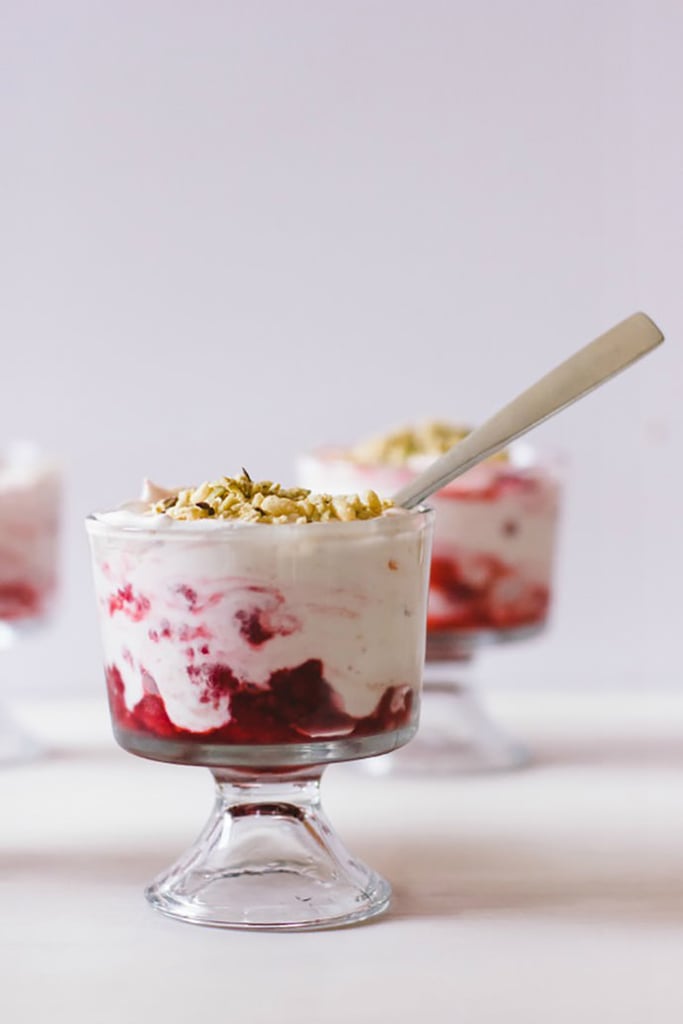 Keep things simple, yet elegant, with a platter of individual raspberry fools [19].
Champagne Cupcakes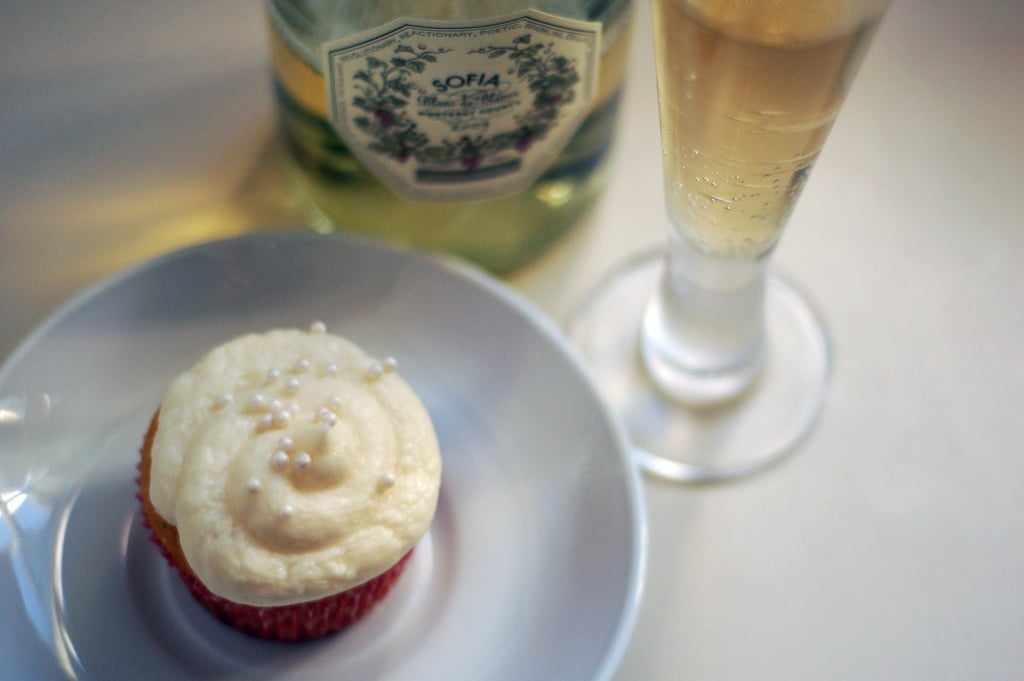 Toast to the bride with these elegant Champagne cupcakes [20]; they're sweet yet subtle.
Nutella Hazelnut Cookies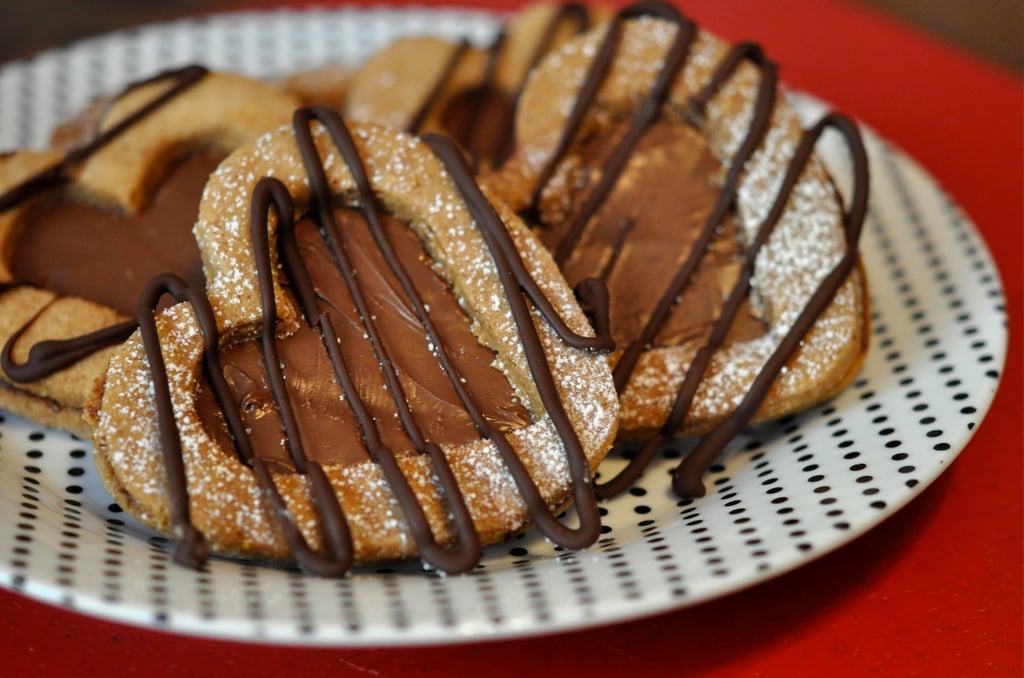 Get playful with this tasty take on a Linzer cookie [21]. Use whatever cookie cutters match the theme of the bridal shower, and watch as these treats get devoured.
French Berry Tartlets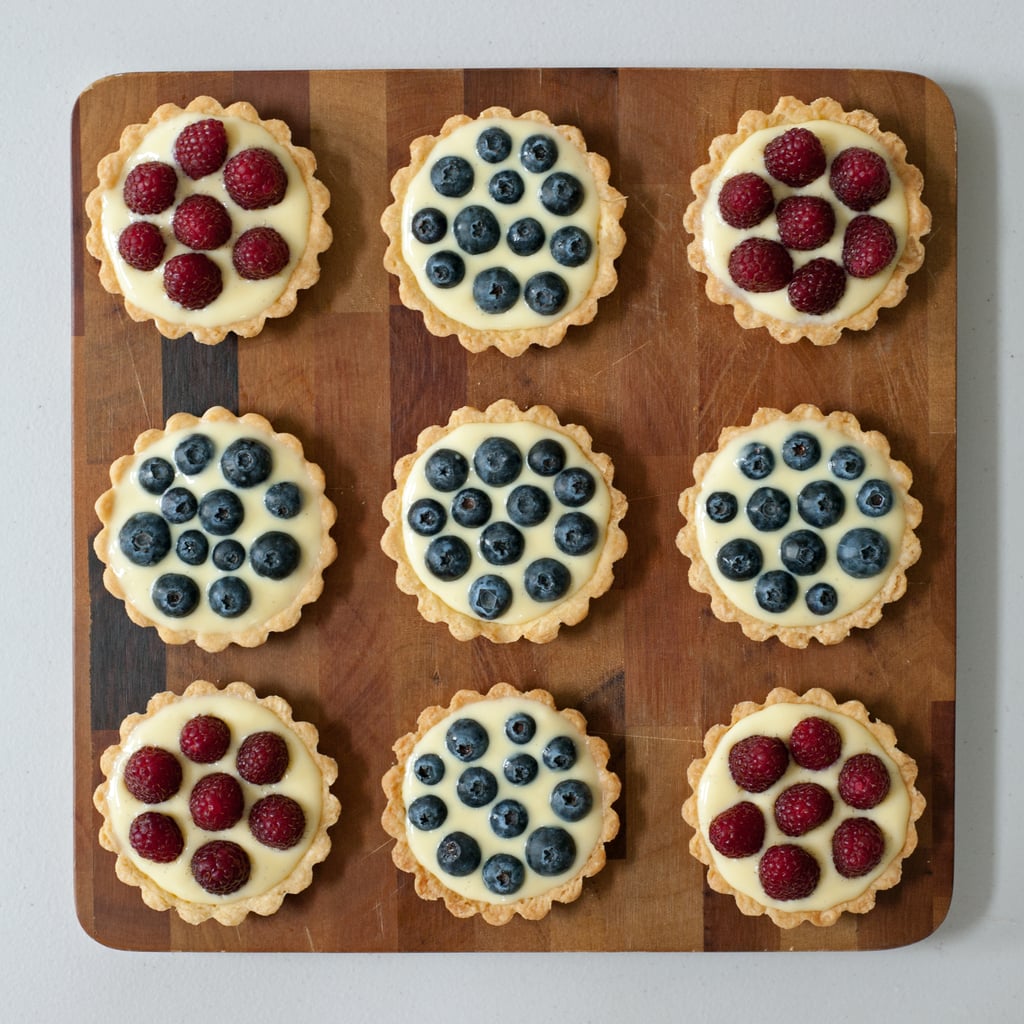 Make pastries as pretty as those in a patisserie case with this dreamy recipe [22].