Britain to Introduce New Smaller Beer Glass Size
Britain to Introduce New Beer Glass Size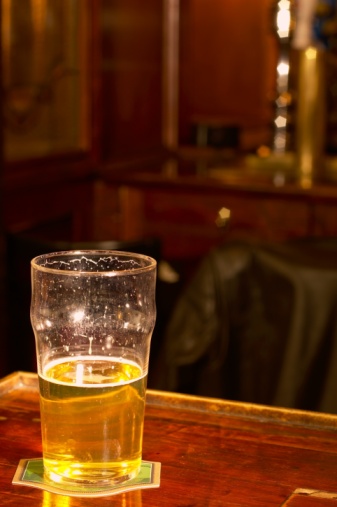 Have you ever gone into a bar and wanted to order a beer, but didn't feel like drinking an entire pint? Then you're in luck — well, if the bar happens to be in the United Kingdom. British Science Minister David Willetts has announced plans to relax strict laws on pub glass sizes. The current law, which has been in practice for over 300 years, allows pubs to only offer one size: 568 milliliters (just under 20 ounces).
However, the new legislation, which is to be introduced in a few months, will let pubs pour a smaller 400 milliliter (about 13.5 ounces) glass of beer. Pub-goers will also be able to order a smaller serving of wine in a 75 milliliter (about three ounces) glass. Government officials hope the law will change the excessive drinking habits of the nation.
I've always enjoyed the smaller glass size that's offered in other parts of Europe, like Spain's cana or tubo, and hope that the United States will follow suit. How about you? Do you think American bars should serve a glass of beer that's smaller than a pint?